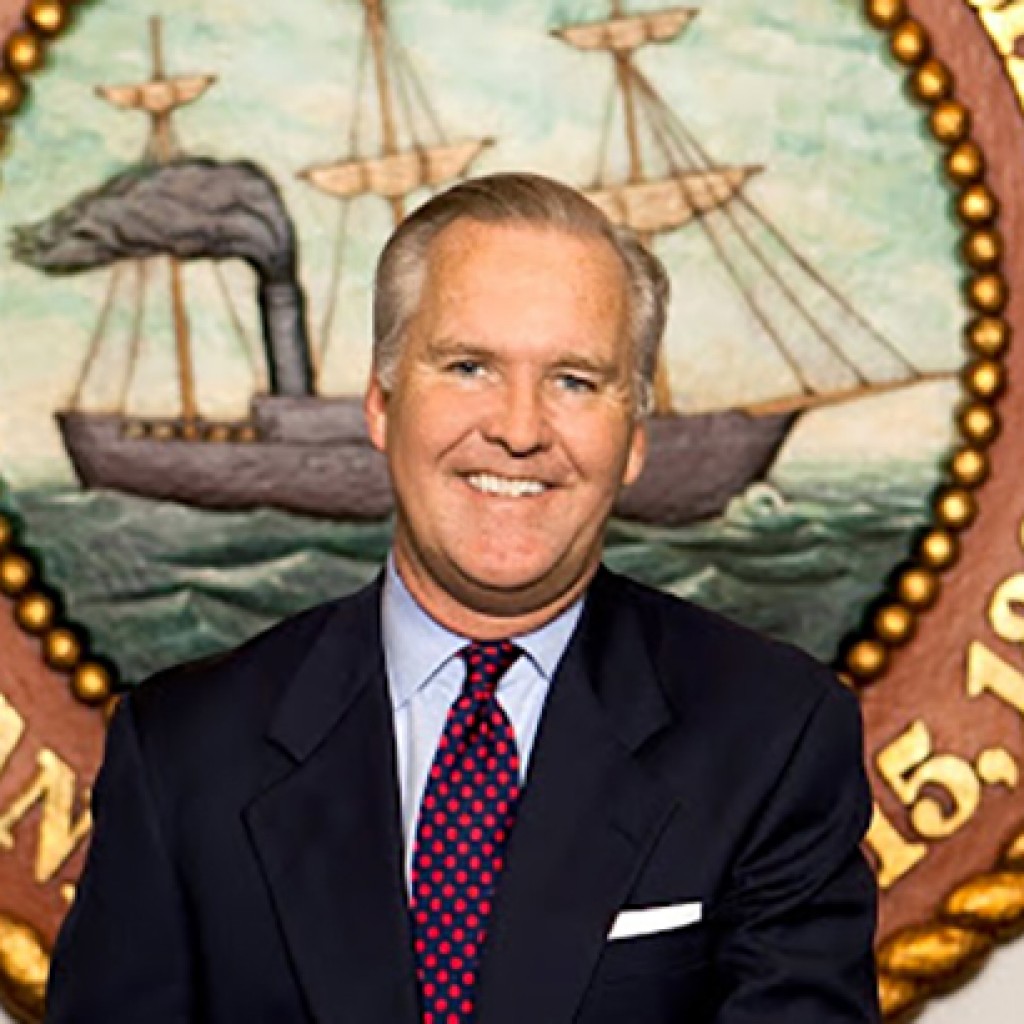 Bob Buckhorn proclaimed the theme of his annual State of the City Address as "We Built This," a tribute to Tampa's illustrious history – though it also echoed the theme employed one night by the Republican National Committee for the 2012 RNC in Tampa (also, it was quite similar to the Jefferson Starship's "We Built This City").
As he had done over the past three years, the Buckhorn administration went all out in the hour-long ceremony, highlighted by his 41-minute speech at the Fort Homer Hesterly Armory in West Tampa that has been purchased by the Jewish Community Center and is still in the middle of its renovation.
Calling it the Tampa Renaissance, Buckhorn said "We're not perfect. We're a work in progress, but we work together to find solutions."
He referred to the just opened Perry Harvey Park that celebrates the city's rich African-American history. Another historic artifact, Cuscaden Park in the V.M. Ybor neighborhood, will soon reopen after nearly two decades of being moribund. Buckhorn gave a nice shoutout to Councilman Frank Reddick, who at times he's been at loggerheads with.
"If it hadn't been for Frank Reddick prodding, and cajoling, and banging on the table, that project wouldn't get done," he said. "Frank, congratulations, that project will get done."
In the economically challenged area of Sulphur Springs, the mayor boasted about how some 400 tons of trash and debris have been removed in the past few years.
For the past decade, Tampa mayors have used the State of the City to take pride in a decreasing crime rate that has taken place since 2003. But Buckhorn also had to acknowledge the fact that there was a surge of gun violence in Tampa last year. He used that occasion to celebrate the "Stay and Play" program that was created to help inner city kids stay safe by extending hours of parks facilities and providing free recreation cards  during the summer. But as expected, the mayor omitted any references to the controversy over the Tampa Police Department's policy on citing black bicyclists, a development that led him and former police chief Jane Castor to call in the U.S. Justice Department's COPS program. Nor did he mention the citizens police review board, but he did make sure to talk about how much he values the department.
"Don't let anyone tell you otherwise: We.You. Have a great police department," he said, to large cheers.
Buckhorn also spent a few minutes discussing the city's "inadequacies" regarding it's stormwater system. "The torrential rains of 2015 showed us just how dire a situation we have," he said.
A proposal put together by his administration that would raised taxes all across the city was narrowly defeated at the City Council last year. Buckhorn criticized those who dismissed the plan, and said he hoped a similar proposal could be passed this year.

"Who are we going to listen to? A small minority of folks who are worried only about their financial self-interests? Or are we going to listen to the voices of those neighbors whose homes and livelihoods are at risk every time we have a severe rain? " he asked, adding, "We absolutely have to fix it."
It was a half-hour into the speech before Buckhorn addressed the city's yawning transportation problems. He spoke effusively about reimagining the Tampa Streetcar, a dream that still seems far from reality.
With the Hillsborough County Commission poised to vote on whether to put the Go Hillsborough half-cent on the November ballot later this month, Buckhorn encouraged them to go for it. "It's time for the County Commission to step up, and give us an opportunity to vote!"
Earlier he told the audience to "just imagine a city connected to the larger region. A city modernized with mass transit. Rail. And yes, I said rail," eliciting a strong round of applause from the hundreds in attendance. "
The mayor took up considerable time in talking up the importance of the Internet – all a long set up to proclaim his pride that Google Fiber, which he said was "pivotal" for Tampa's future. "We are working to be the first city in Florida wired by Google Fiber!" he proclaimed, though that battle is with Jacksonville, which also is getting Google Fiber.
There was a lot of nostalgia in the room, both before and after Buckhorn's speech. Two video scoreboards showed stills of memorable events that took place at the Armory over the decades, and the mayor referenced how both Martin Luther King Jr. and John F. Kennedy spoke at the facility.
Although Rick Scott won't be on the ballot in 2018 in Florida, Buckhorn is still flirting with the possibility of running for governor in two years. In an unmistakable shot at the governor (or was it the GOP control of Tallahassee overall?), Buckhorn said, "And if you can't even acknowledge the existence of climate change, then maybe it's time for a regime change," he said.
"The state of our city is good, and the future is in our grasp," he said at the conclusion. "Thank you, and let's go git 'er done."