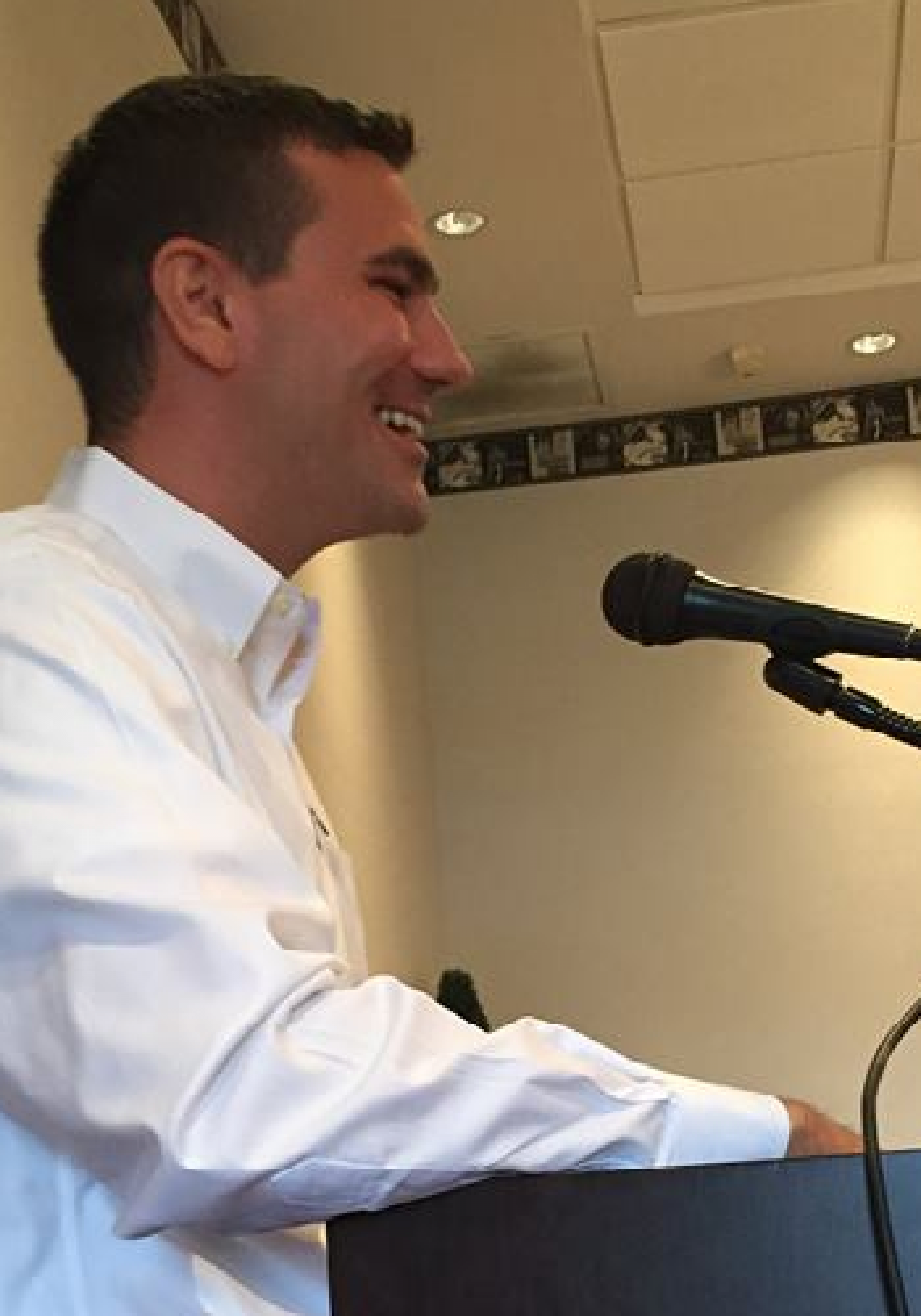 Justin Grabelle received the endorsement of two state legislators on Friday in his battle for the CD 11 seat.
Grabelle is running against former Congressman Daniel Webster, who opted to run for the seat after his current CD 10 seat in Central Florida was redrawn and made it so Democratic friendly that he realized that his future was dubious staying in that district.
Inverness state Senator Charlie Dean and Inverness state Representative Jimmie T. Smith said they are backing Grabelle, the former chief of staff to incumbent Congressman Richard Nugent, who is stepping down from the seat later this year.
"I recently had the pleasure of meeting Justin and I am very proud to endorse him," Dean said in a statement issued out by the Grabelle campaign. "He has the right vision and mindset to best represent the citizens of Citrus County."
'Over the years that I've known Justin, he has been a trusted friend and an advocate for our community. He has worked hard for the people of Citrus and Hernando counties and is someone who truly knows our needs," said Rep. Jimmie T. Smith. "As a veteran myself, I know that Justin has consistently worked to help our veterans address challenges with the VA and make sure they are provided with the best care. That's why I'm proud to stand with Justin as he takes these principles to Washington and continues fighting for our community."
CD 11 encompasses Citrus, Hernando, Lake, Marion and Sumter counties.
"I am proud to have been able to play such an active role in the Citrus County community," said 
Grabelle
. "The endorsement of these well-respected legislators and longtime community leaders show the trust that this community has in my character and my ability to deliver results. Senator Dean and Representative Smith are both public servants at heart who care deeply about our community. I admire their commitment to our nation's veterans and tireless efforts to clean up King's Bay. I'm proud to have their support as the local choice to serve in Congress and look forward to working with them."
Dave Koller is the lone Democrat running in the race, though he is considered an underdog against whichever Republican comes out of the primary.