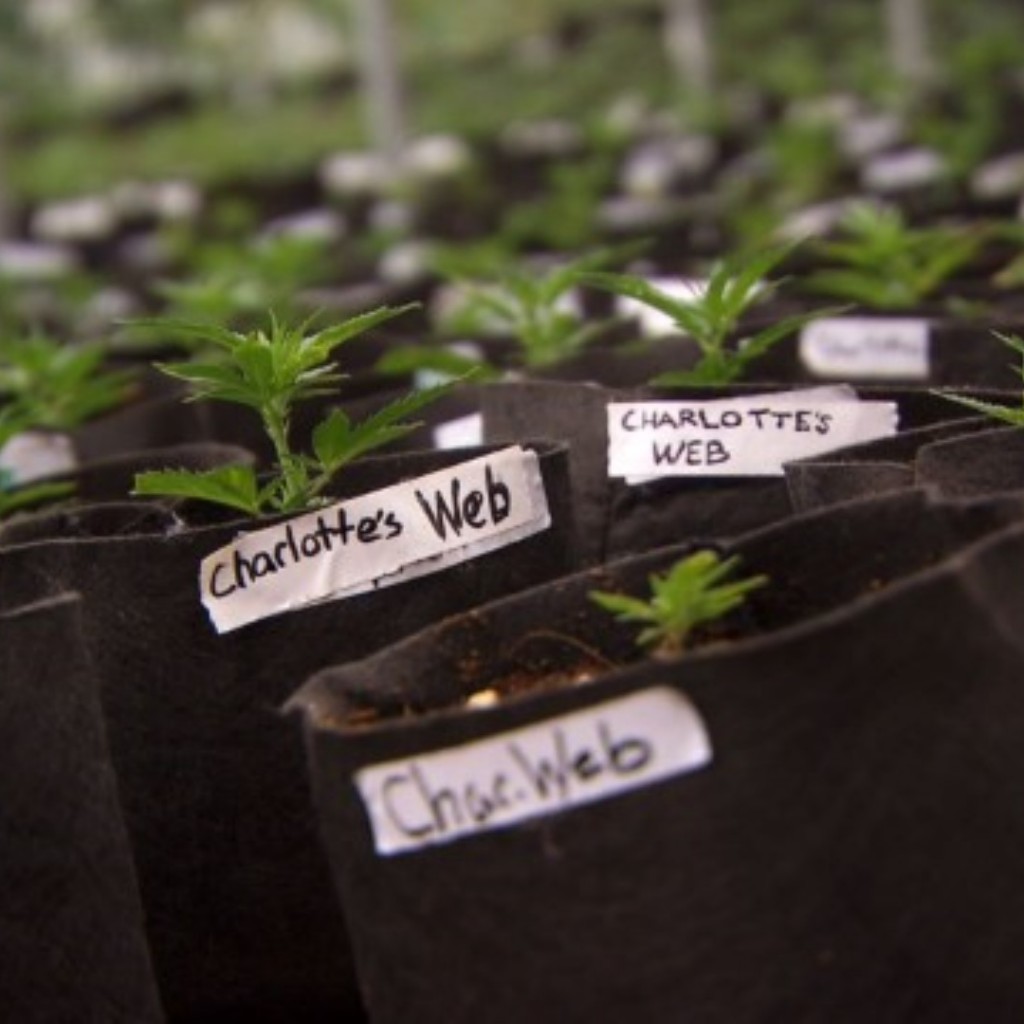 Florida nursery owners and investors are gaining a better understanding of a regulatory structure for a medicinal marijuana industry. The Office of Compassionate Use posted several documents Tuesday created by a proposed rule for the state's Charlotte Web law.
"Have you seen the application? My it's a killer," grower Kerry Herndon said with a laugh over the phone. "I spent a long time on the old rules applications and this is like ten times more."
Growers, investors and patient advocates will get to discuss applications for the five licenses available to grow marijuana and a performance bond tied to the license during a public hearing Monday in Tallahassee.
The proposal was developed in a negotiated rule making session that last more than 25 hours earlier this month. The Department of Health invited a panel of stakeholders to help write regulations implementing the 2014 Compassionate Medical Cannabis Act after a judge invalidated its first attempt.
The latest proposal is entering a period where it can be challenged for not being consistent with the law as written or with legislative intent. Monday's hearing provides DOH an opportunity to answer any questions stakeholders have.
"There's a couple of issues we all have," said Anthony Ardizzone of Ed Miller Nursery. Ardizzone watched the two-day negotiation session as a spectator; the public wasn't provided an opportunity to speak.
Now, after looking at the application and the scorecard DOH will use to evaluate applicants, Ardizzone wants a few questions answered. DOH isn't mandating requirements but will score applicants on their plan to meet objectives.
Among Ardizzone's concerns is whether expectations on patient consultation and education sets up a conflict with patient-doctor relationships.
"I don't see how that falls in line with our technological ability to process low-THC cannabis – that's our job. Our job is to manufacture the product, create the formula the ordering doctor has prescribed and I would say our – stops there," said Ardizzone.
Among the documents released Tuesday was the requirement for licensees to post a $5 million performance bond. The cultivations, processing and dispensing of Florida's first batch of Charlotte's Web oil will occur in stages with DOH granting approval for the nursery to proceed to the next step.
The goal is to have the product on the market in a little over 200 days after the licenses are awarded. The $5 million bond is to guarantee the nursery will deliver. With that amount of money on the table, Ardizzone wants a better understanding of how the department can take the money.
"Upon revocation they can pull the bond and they're expecting $5 million in cash. I don't understand that either. Not that I'm confused about it I don't understand where it says that in SB 1030," said Ardizzone, who plans to attend Monday's meeting.
"You've got a bigger gamble here now, this is not a venture. It's a straight flat out $5 million," said Ardizzone.
DOH has scheduled the public hearing for Monday at 8:00 a.m. in Tallahassee. If the rule makes it through March without a challenge then licenses could be awarded in May.
"What started a year ago and everything went so, so, so slow. Then Patricia Nelson stepped in and everything is going at wicked light speed," said Herndon about the OCU's executive director appointed earlier this year.
"She's really turned the jets on," said Herndon.