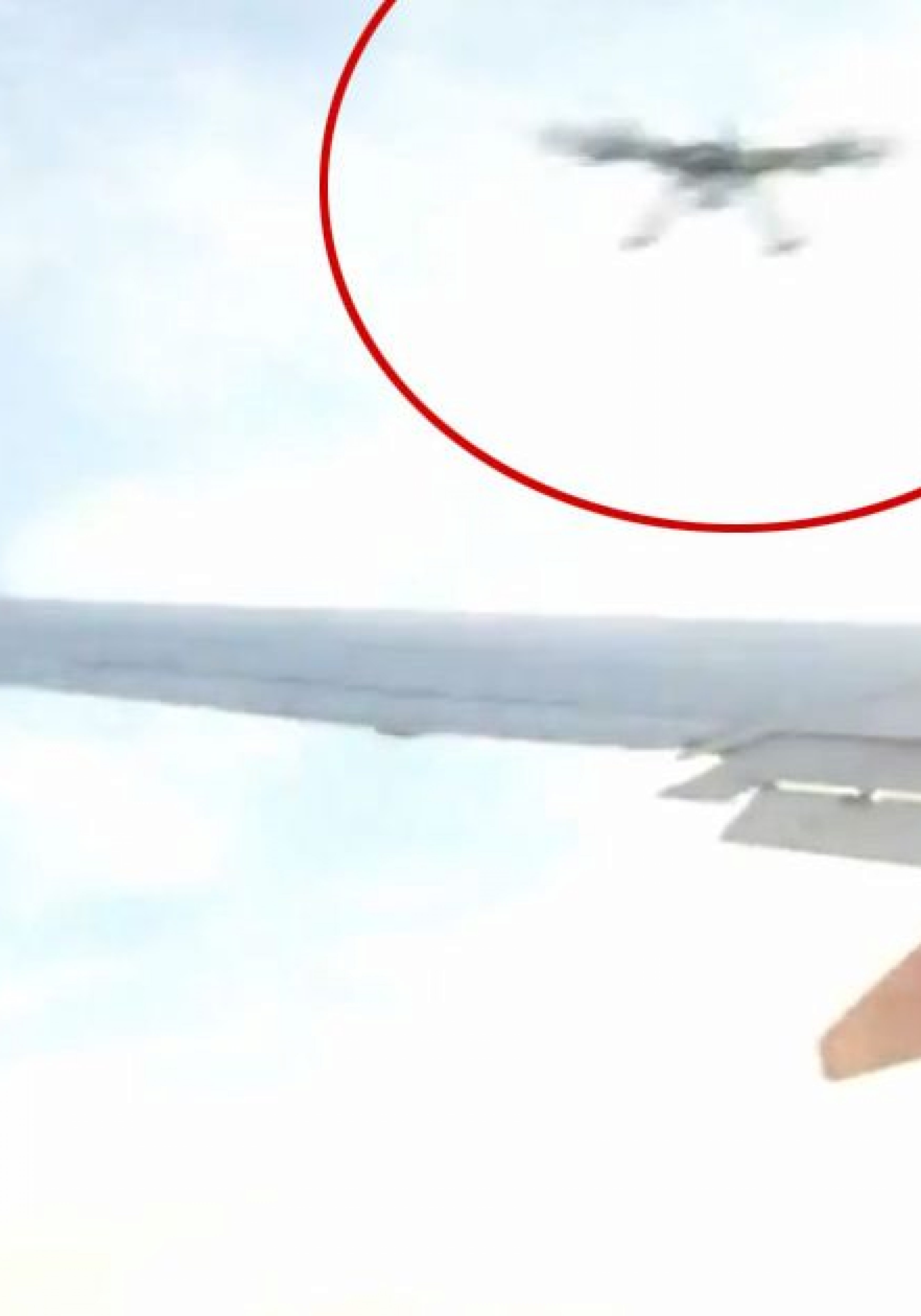 Bill Nelson is praising the Senate's passage of legislation reauthorizing the Federal Aviation Administration, in particular a provision that will test technology for intercepting a drone that flies too close to U.S. airports.
"Madam President, last night's national news was led by an international news report from London about an inbound British Airways flight into Heathrow that was struck by a drone," Nelson said on the floor of the Senate on Tuesday. "So what we did was have in this bill a pilot program to test and develop technologies to intercept or shut down the drones when they are near airports."
London Police are investigating a pilot's claim that his plane was struck by a drone as it approached Heathrow airport on Sunday. The Metropolitan Police said they were contacted on Sunday afternoon by the pilot, who landed the plane safely at Terminal 5. No one has been arrested, officers said.
In describing the importance of that provision, Nelson invoked the memory of the "Miracle on the Hudson," the 2009 incident in New York when a U.S. Airways plane crashed into the Hudson river after it ran into a massive flock of birds.  Captain Chesley "Sully" Sullenberger was able to ultimately land the plane safely on the top of the Hudson River, thus earning the sobriquet.
"That's a seagull," Nelson said, in his usual stentorian delivery. "That's feathers. And web feet and a beak. You can imagine with the metal and the plastic of a drone being sucked into a jet engine and so…Do we need any more reminders?"
As the ranking Democrat on the Senate Commerce Committee, passage of the FAA reauthorization was a major priority for Nelson, who worked with Chairman John Thune of South Dakota on the final legislation.
Among the measures for consumers included in the bill are fee refunds for late bags, bolstered screening of airport employees and the refund of fees for services, such as seat assignments, early boarding and carry-on bags, purchased but not delivered on a flight.  It also requires refund of these fees if a passenger cancels the flight.
"These are some of the most significant aviation reforms the Senate has passed in years," Nelson said.  "Not only will they improve the safety of air travelers but they will also provide some relief for consumers who feel nickeled and dimed by the airlines."
The FAA reauthorization was the bill that Marco Rubio unsuccessfully attempted to add an amendment to last week that would stop giving welfare benefits to Cuban immigrants.  Rubio complained on the Senate floor when Senate leaders did not allow it to be included in the bill, but Nelson said that the amendment "was not pending and it was not germane. "
But he will have an another opportunity," he added. "And I will help him with that."
The FAA bill now goes to the House for a final vote.