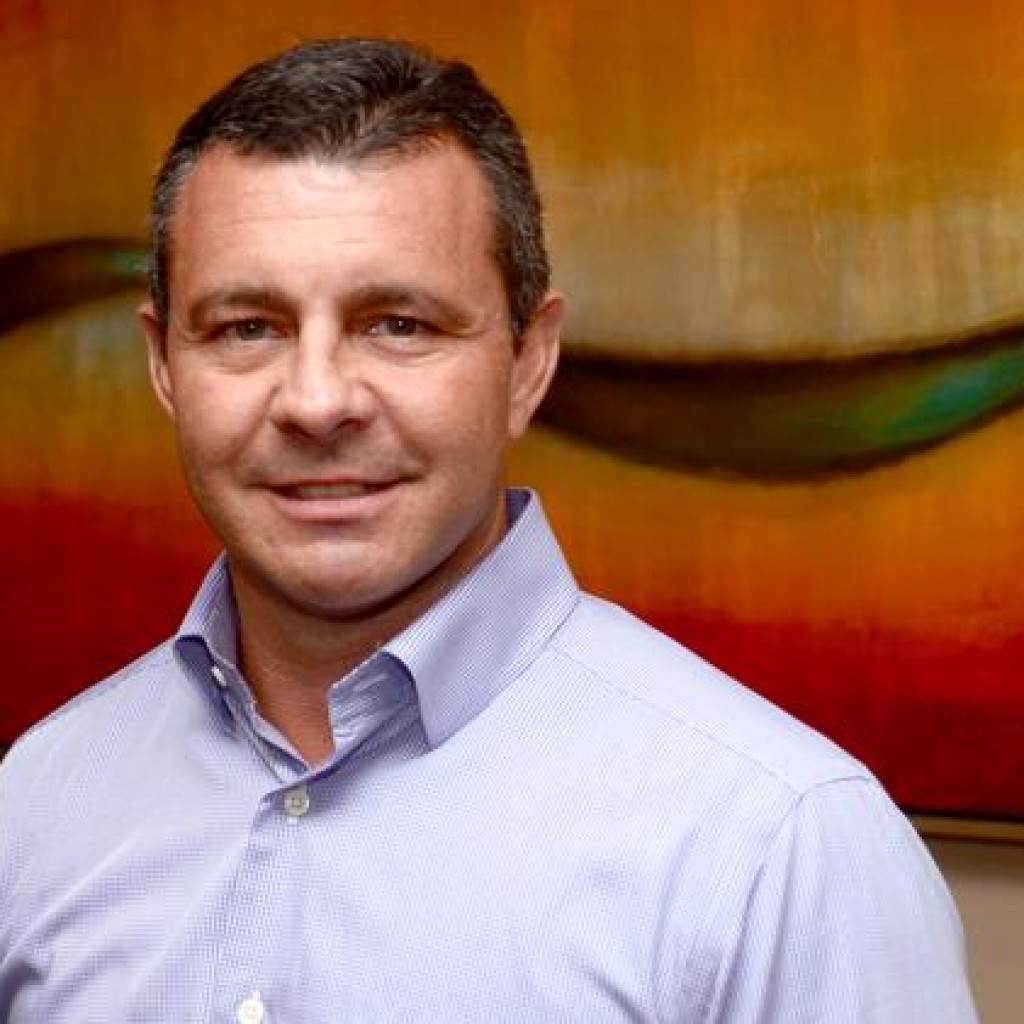 Todd Wilcox easily won a straw poll taken Tuesday night at the Hillsborough County Republican Executive Committee meeting at the Museum of Industry and Science in Tampa, getting 59 votes. Lt. Gov. Carlos Lopez-Cantera was a distant second with 14 votes;  Ponte Vedra Beach Congressman Ron DeSantis had five votes, and David Jolly and Manatee County developer Carlos Beruff were shut out.
"I'm a candidate for the United States Senate because I aim to alter our current form of government that is dominated by career politicians and political insiders," Wilcox told the Republicans in Tampa, where he was the only Senate candidate in the house (Lopez-Cantera was in Hillsborough County earlier in the day, but spoke at the Pasco County Reagan Day Dinner in the evening). He gave his familiar biographical stump speech before answering a few questions from local Republicans.
The South Tampa native and now resident of Windemere said that voters should demand from all the candidates "not just a continuing contribution to the echo chamber of white noise of what's wrong with America, but demand their answers and what they're going to do to solve these problems," he said.
A combat veteran and entrepreneur, Wilcox is emphasizing the fact that he's never been a politician (as is Beruff). Part of his five-point plan to stop career politicians is term limits of 12 years – two terms for senators, six terms for representatives.
That said, he won't sign a pledge.
"The answer is pretty simple: politicians sign pledges. Warriors live up to an oath. And that's what I'm going to do. I'm not signing any third-party pledges."
He recited the other planks of that plan, such as eliminating congressional pensions and banning any opportunities for members of Congress to lobby, eliciting a generous round of applause.
He literally quoted NRA head Wayne LaPierre when it comes to being armed, saying, "The only thing that is going to stop a bad guy with a gun is a good guy with a gun."
He said if gun-free zones couldn't be eliminated entirely, there should at least be exceptions made for not only current law enforcement officers but former law enforcement members and military veterans to carry such weapons.
Like the other Republicans running for the Senate, Wilcox is pro-life. He paused for a number of seconds when asked his stance on abortion, referring to how his second daughter was misdiagnosed in utero with Trisomy 13, a chromosomal anomaly caused by the presence of an extra chromosome.
"And it was never an option … to terminate her life," he said, fighting back tears.
Earlier in the day, Wilcox participated in a discussion on honoring veterans at the University Club of Tampa.