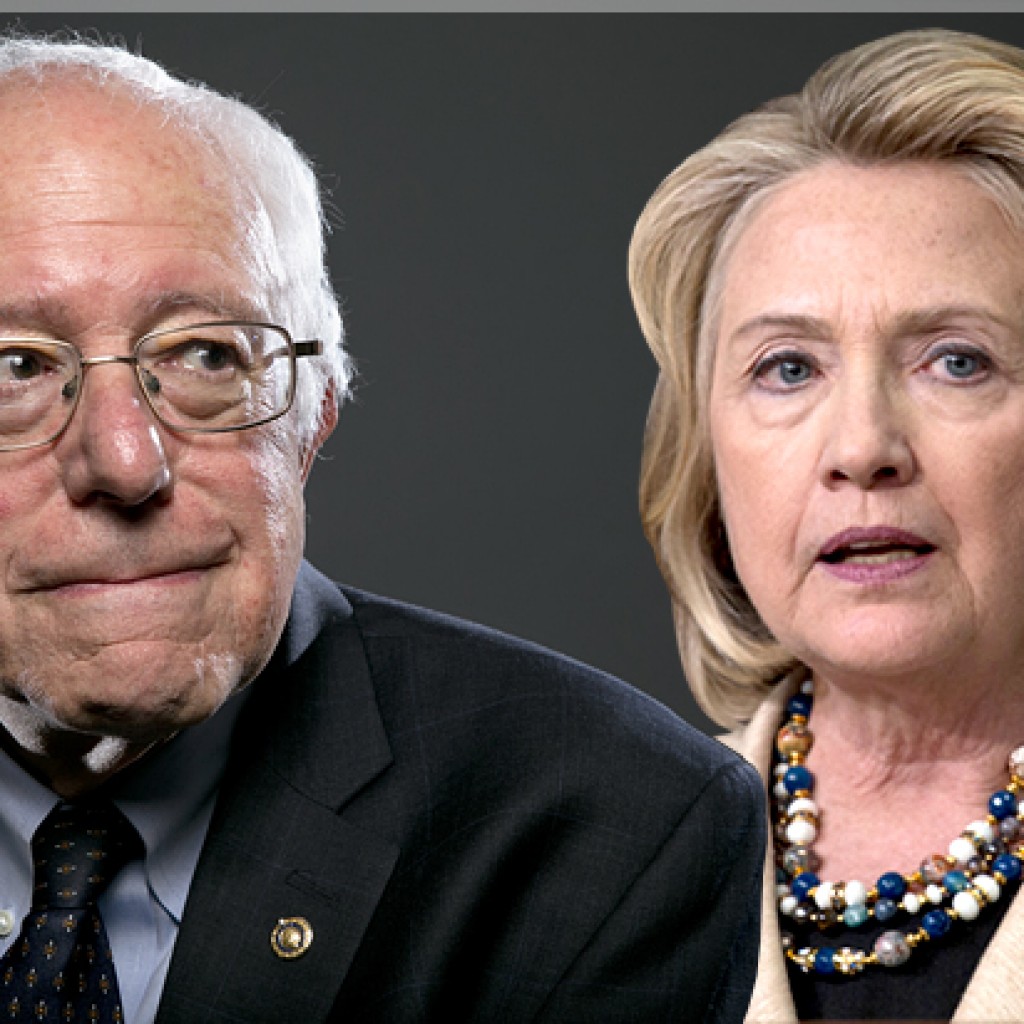 The commanding win tonight by Secretary Hillary Clinton should bring an end to the nomination fight. Going into tonight, her delegate lead was over 200, and her popular vote lead was over 2.4 million. We'll see how the delegates get allocated, but her lead will significantly grown tonight, and she will add another 200,000 or more her popular vote lead.
This in a state that Bernie Sanders' top adviser has said was one they needed to win and one where Sanders himself, as recently as last week, said: "We will win a major victory here in New York next Tuesday."
The facts on this are no longer disputable:
After tonight, Sanders will need to win 59 percent of the remaining delegates to get to the nomination.
And if we look ahead to next week, based simply on the public polling available for the April 26 primaries & assuming Clinton gets no bump from tonight's win, after next Tuesday Sanders will need to win roughly 65 percent of the delegates in the remaining 14 contests (of which only two: Guam and Puerto Rico are caucuses).
To put it in clearer terms, after April 26, she will only need to win about 350 of the remaining 1,000 or so delegates to secure a majority of pledged delegates. It is over.
In addition, after April 26, she will almost certainly lead the popular vote by more than 3 million votes.  There will also be no viable path for him to win a majority of the popular vote.
For those who point to 2008, let's compare the race at the same point:
If you go back to the week after Pennsylvania – Obama had a less than 100 delegate lead in pledged delegates, compared to Clinton's, which will likely be over 300. And yes, California was earlier last time, but even if you take California out of the 08 map, she has more than twice the delegate lead that Obama had in 08.
Or compare the popular vote: less than 200,000 votes separated Clinton and Obama at this point in 2008.  This election, outside of the media narrative, has not been, nor today is anything like 2008.
There is no longer any viable path for Bernie Sanders to be the Democratic nominee for President, and at this point, his staying in the race simply slows the critical organizing efforts that need to begin in battleground states.
Hillary Clinton is going to go to the convention with a much larger lead in both pledged delegates and popular vote than Barack Obama in 2008. This race isn't even close at this point, despite Sanders' recent wins.
For the Sanders people, I get it. His campaign is a remarkable story, and his team and his supporters deserve a lot of credit. It isn't easy when the presidential dream ends. Trust me; I experienced it on a smaller scale last fall. There are real stages of grief when a campaign ends.
But it is over. First, he isn't going to win 65 percent of the remaining delegates, which under our math, would require him to win the states after April 26 by margins of roughly 30 percent. Secondly, the Democratic super delegates (a system I support reforming) aren't going to overturn both the popular vote and the delegate vote to nominate Sanders. Sanders isn't going to be the nominee and the sooner that everyone comes to grips with this, the better chance we will collectively have of winning in November.
And as I mentioned on my blog in March, here is why:
The Republicans will circle the wagons around their nominee. Sure there will be some holdouts, but in the end, their desire to win the White House will overtake their angst with either Donald Trump or Ted Cruz.
Secondly, we still live in a divided country: the days of Johnson or Reaganesque landslides are behind us. This election will still be decided out in 7-9 battleground states, just as it has since the early 90s.
Next, at this point, the rhetoric between the campaigns is unnecessarily hostile – and I say "unnecessarily" because the race is functionally over. As the campaign has gotten more desperate for oxygen, Sanders has increasingly turned the guns of his campaign toward the DNC, other Democrats as well as questioning Hillary's character. Basically, he's reached the stage where rather than admitting loss, he's blaming the winner, and absolutely none of this helps us win in November.
Now I get it; campaigns have to do what they have to do to win, but when you are no longer winning – particularly in a primary fight, a candidate has to decide whether they are going to be a team player, or torch the tent — as Trump is doing on the GOP side. This is the time for Sanders to show how you can win by losing. He has two choices: he can increasingly look like a spoiler, or he can stamp a claim on this cycle by landing the plane, and as Hillary Clinton did in 2008, get to work ensuring we have a unified party for this fall.
And the sooner, the better, as we have real work to do.
Let's just take my home state of Florida. Since 1992, no state in the country has been more competitive – and for Republicans, there is no path to the White House without it. We win it, and the race is over. But trust me, as dysfunctional as the GOP looks now, they will get their act together.
Don't believe me? Rick Scott couldn't win either.
But in some ways, we start out in a tougher spot than eight years ago. Since the last open presidential election (2008), the GOP has cut the Democratic voter registration advantage by almost 380,000 voters. In other words, our 5 percent voter registration advantage in 2008 is 2 percent today. And whether you want to admit it or not, that has translated into them winning races down the ballot.
In addition, while I would argue that many of the voters we have lost were voters we had long ago lost, our coalition of voters now, while more loyal, are also more infrequent. Nearly 50 percent of our party coalition is now made up of ethnic minorities, voters who are historically less likely to turn out. In both 2008 and 2012, we were able to reverse these turnout trends – in 08, with the help of enthusiasm, and in 12, thanks to having more than a year to organize in the re-election. While I have nothing but honest respect for the field generals on the Clinton campaign, quite simply, the longer the campaign has to organize, the better positioned it will be to turn out Democratic voters at 08/12 levels. They know what they are doing, and it is time to let them get fully engaged on the real work.
Admittedly, I thought it was time to end it in March, after Bernie basically ceded Florida, though I understood why he kept going. Sanders' campaign has done things, particularly in terms of engaging new grassroots donors, that we may never see again. But at this point, after tonight — and certainly after next week – there is no longer an argument for it continuing.
The primary is over. There is no path, and there is no math. So rather than taking a sledgehammer to each other, let's go beat Trump.