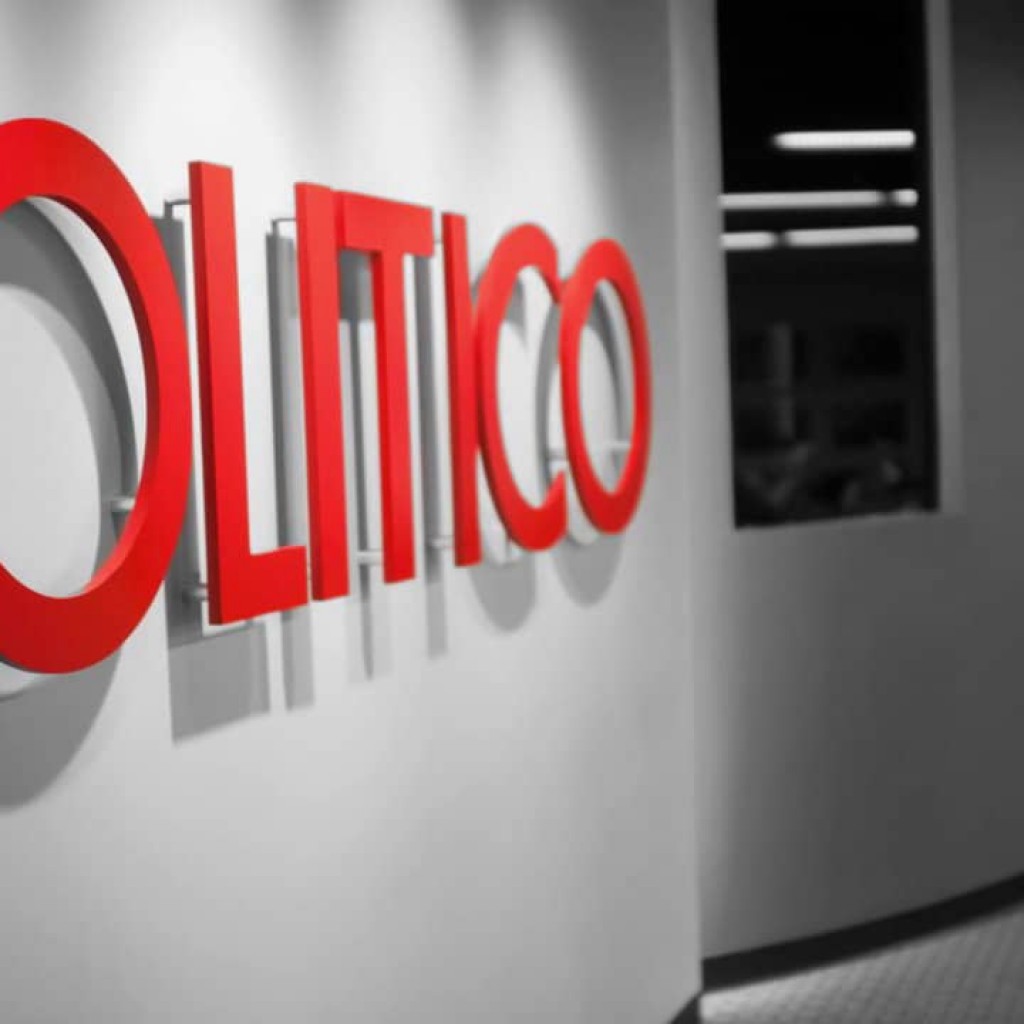 POLITICO, the primarily online political news outlet, has been granted $205,000 in tax credits to expand its California operation.
And while one commentator lambasted the move, a trio of journalism ethicists applauded the company's decision to apply.
POLITICO, which already has a presence in California, has a five-person Tallahassee bureau and political writer Marc Caputo based in South Florida. (There is no record that the organization asked for or received tax credits to operate here.) The outlet also produces a magazine and has a printed newspaper that circulates in Washington, D.C.
The Sacramento Business Journal reported earlier this month that POLITICO was among several concerns asking The Golden State for tax reductions "through its California Competes program, which provides incentives for companies that promise to grow jobs and invest in goods in the Golden State."
Among others applying were Snapchat, the messaging app company, and the Nordstrom department-store chain, the Journal reported.
"Politico would expand its California operation by adding 41 employees in Sacramento – if it received $205,000 in tax credits," according to the Journal. "It's unclear from state documents what Politico's expansion into Sacramento would look like without a tax break."
The credits were awarded April 14, said Bianca Sievers of California Gov. Jerry Brown's Office of Business and Economic Development.
Forbes contributor Cara Griffith, editor in chief of Tax Analysts' state publications, last week wrote of her "outrage over a news company seeking to take advantage of tax credits from a state."
"Would the state expect preferential treatment from Politico in return?" she asked. "Or would Politico feel more inclined to be soft in its coverage of the state government's activities because of the tax credits? Would Politico's coverage of tax incentive deals in California change if it were a recipient of such a deal?"
A request for comment to Brad Dayspring, POLITICO's vice president for communications, is pending.
But a range of journalism experts said Griffith's concerns were not just overblown, but some also called POLITICO's application a smart business move.
"I'm all for it," said Todd Gitlin, a journalism and sociology professor at Columbia University. "Coverage of statehouses has been one of the major casualties" of the news business' recent downturn.
"There should be a public subsidy for news from the capital," said Gitlin, also the author of "The Sixties: Years of Hope, Days of Rage." "A conflict of interest is always a danger … but just pay attention to the reporting. That's the only remedy, to see how it plays out in practice."
Kelly McBride, The Poynter Institute's resident media ethicist, said she didn't see POLITICO asking for tax credits as "that big of a deal." She mentioned that local papers historically have gotten tax breaks by moving or staying downtown, for example.
"It's the business side doing what the business side does," she said. "The newsroom will have to manage the appearance of a conflict of interest, and the best way to do that is doing really good, hard-hitting journalism."
Robert E. Drechsel, director of the Center for Journalism Ethics at the University of Wisconsin-Madison, said he hopes POLITICO discloses receipt of the tax credits.
"That said, media of various types have for a long time benefited from a broad range of major government subsidies," he said. "Print media have long have enjoyed special postage rates when postage carriage was – and to a degree still is – critical to circulation, and an increasing number of media are operating with non-profit tax status."
But, he added, "the risk of POLITICO somehow skewing its government coverage because it receives a tax credit seems very low to me," Drechsel said. "The media ought to cover their own business activities no differently than they cover anyone else's, and ideally ought to set an example for being transparent and open about their business conduct."
---
Jim Rosica ([email protected]) covers the Florida Legislature, state agencies and courts from Tallahassee.