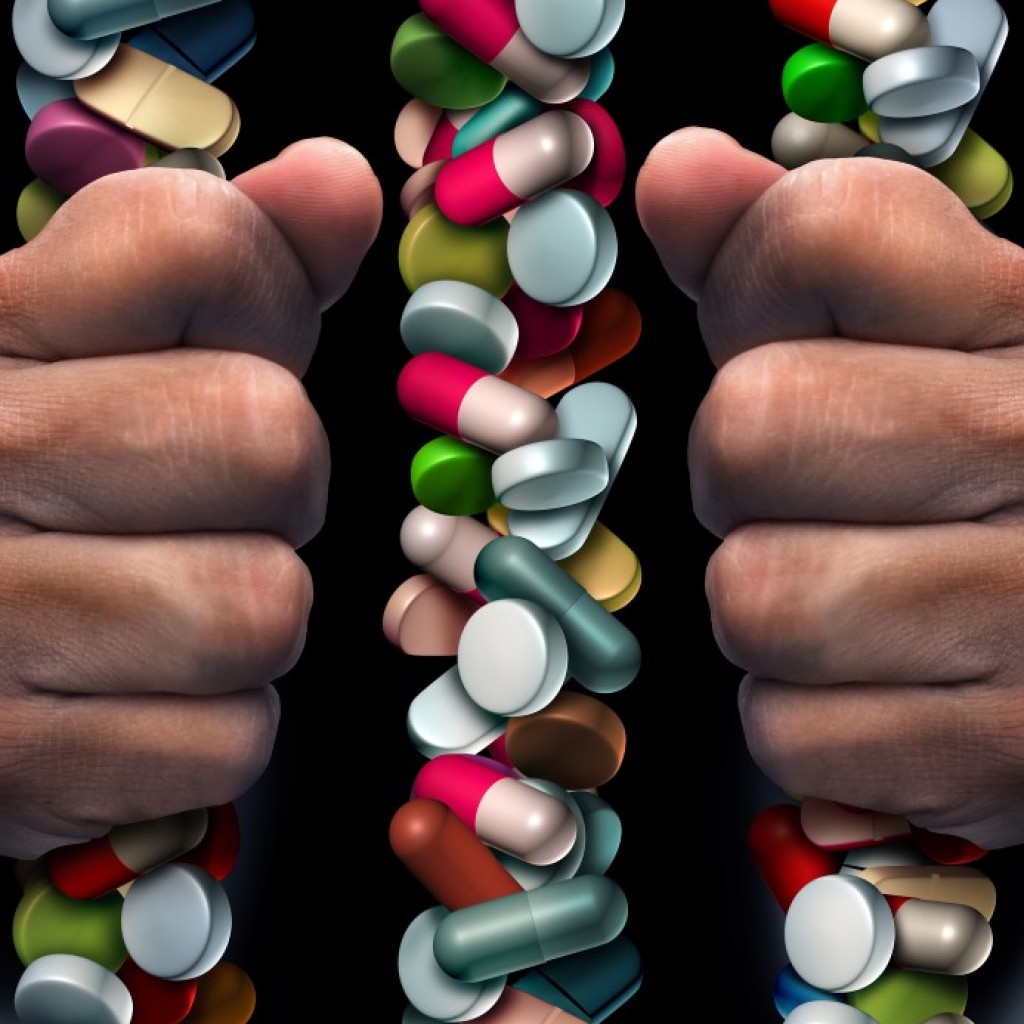 When a prisoner told former Dade Correctional Facility counsellor Harriet Krzykowski about how the prison guards starved him and his fellow inmates, Krzykowski thought he must be paranoid.
But as Eyal Press in the New Yorker writes, that wasn't the half of it.
Krzykowski worked in the facility's "Transitional Care Unit," or T.C.U., which, in theory was "designed to provide mentally ill inmates with a safe environment in which they would receive treatment that might allow them to return to the main compound."
In practice, Press writes, Krzykowski says it was little more than a wretched warehouse for doomed souls.
Not only did Krzykowski suspect that few inmates in the T.C.U. were getting better; she was certain that the guards were punishing her for the [whistle-blowing] e-mail she had sent… But she was afraid to complain about her situation. She didn't even tell her husband, Steven, fearing he would insist that she give notice.

Kzykowski's concerns kept mounting. In her view, the T.C.U. was unacceptably run-down: the walls were mildewed, the hallways were caked in grime, and the sewage system was often backed up. In the staff break room, cockroaches had overrun the kitchen area, infesting even the microwave. Oddly, the water from the kitchen faucet was scalding, so Krzykowski began using it to make ramen noodles for lunch.

One Saturday in June, 2012, Krzykowski was finishing a shift when she heard that an inmate in the T.C.U. named Darren Rainey had defecated in his cell and was refusing to clean it up. He had been convicted of possession of cocaine, and suffered from severe schizophrenia.

"What's going on with Rainey?" Krzykowski asked a guard.

"Oh, don't worry, we'll put him in the shower," he told her.

Krzykowski remembers hearing this and feeling reassured. "I was thinking, O.K., lots of times people feel good after a shower, so maybe he will calm down. A nice, gentle shower with warm water."

The next day, Krzykowski learned from some nurses that a couple of guards had indeed escorted Rainey to the shower at about eight the previous night. But he hadn't made it back to his cell. He had collapsed while the water was running. At 10:07 P.M., he was pronounced dead.

Krzykowski assumed that he must have had a heart attack or somehow committed suicide. But the nurses said that Rainey had been locked in a stall whose water supply was delivered through a hose controlled by the guards. The water was a hundred and eighty degrees, hot enough to brew a cup of tea—or, as it soon occurred to Krzykowski, to cook a bowl of ramen noodles. (Someone had apparently tampered with the T.C.U.'s water heater.) It was later revealed that Rainey had burns on more than ninety per cent of his body, and that his skin fell off at the touch.

Krzykowski said to the nurses that, surely, there would be a criminal investigation.

"No," one of them told her. "They're gonna cover this up."
The incident changed Krzykowski, but it did not change the system.

Before this, she would have rolled her eyes had someone told her that the guards tortured inmates. She now asked herself how she could have been so blind. Nevertheless, Krzykowski did not file a report calling for the guards who killed Rainey to be held accountable—and no one else on the mental-health staff did, either. She told me, "I thought, Somebody has to report it, and it has got to come from the inside, but it's not going to be me." She was convinced that any employee who spoke out would be fired.

This was not an unreasonable concern. A year earlier, after George Mallinckrodt had heard about the guards stomping on the inmate, he had consulted the Web site of the Florida Department of Corrections. It stated that any employee who suspected the abuse of a prisoner was obligated to report it. He had subsequently heard from another counsellor that the attack had taken place in a hallway without cameras, and that she had witnessed it from a window that looked onto the corridor. The guards, she said, had stopped the attack when she started yelling.

[Krzykowski] had attended the staff meeting where Mallinckrodt spoke out, but she had remained silent. As incensed as she was, she later told Mallinckrodt, she did not intend to report anything, out of fear that the guards would turn on her next. Mallinckrodt's other colleagues also did not respond to his call for action.
Abuse of other inmates — including a brutal assault on a handcuffed prisoner witnessed by a mental health counsellors — largely continued apace.
Press writes circumstances got even worse after 2013, then the state privatized all prison health services. The change resulted in "grossly substandard care" and even more disincentive to report abuse because doing so "could jeopardize the contract."
Then in 2015, the Miami Herald published an exposé on the abuse, which resulted in a probe by state prosecutors. The guards in the Rainey case were absolved of any illegal wrongdoing, but personnel changes ensued.
The new assistant warden at Dade, Glenn Morris "came across as well-intentioned, but his assurance that inmates were getting their 'basic needs' met was disputed by a source who spoke to me confidentially," writes Press.
Prisoners, I was told, still came to the inpatient unit of the T.C.U. and languished after being placed in what amounted to solitary confinement. Many prisoners received no treatment at all. In one case that was described to me, a young inmate afflicted with paranoia had been degenerating for more than a year. Though he was not disruptive, he had spent prolonged periods in lockdown, because he had stopped taking his medication. Nobody had encouraged him to try different medication; nobody had tried to engage him in activities that might have lessened his feelings of distrust. As a result, the source said, the patient was "undergoing a quiet decompensation where he just gets sicker and sicker."
New Department of Corrections Secretary Julie Jones has also promised reforms, but a newfound commitment to preventing retaliation against whistle-blowers was also paired with a "gag order"-like memo swearing inspectors to secrecy about any investigations they conduct.
The more things change, Press writes, the more they seem to stay the same in Florida's prisons.