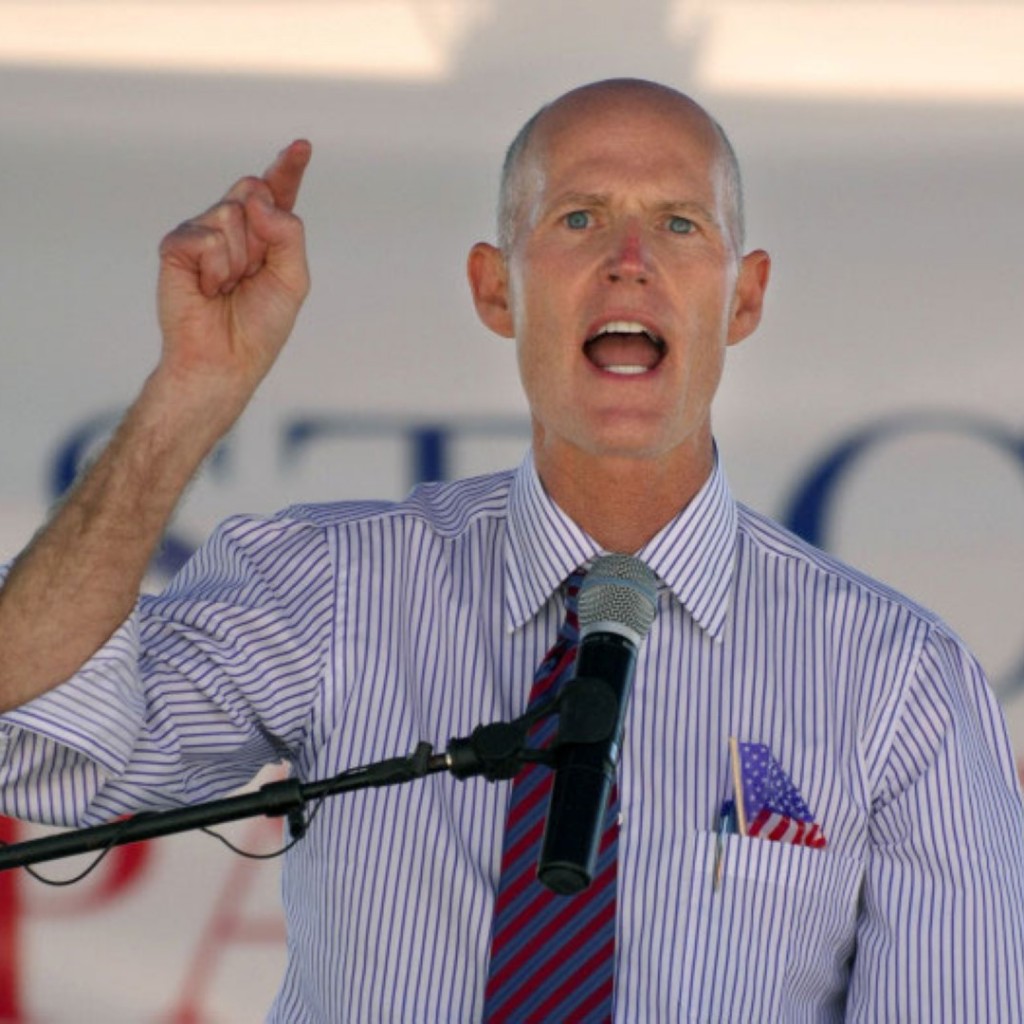 Gov. Rick Scott has never been shy about poaching jobs from Democratic states — or dropping ads against political opponents.
Next week he's set to go to deep-blue California to persuade businesses to relocate to Florida, and the public-private economic development agency Enterprise Florida has prepared a brutal ad for the occasion.
The one-minute spot trashes the Golden State and, implicitly, Gov. Jerry Brown for approving legislation to gradually raise the minimum wage to $15.
"Economists predict it will be too much for companies to afford, so they will do layoffs. Replace people with computer kiosks and robots," a script read by a concerned-sounding woman reads.
"It's time to leave California," says her companion. "You got that right," replies "Woman No. 1."
And then comes the twist of the knife: "This place is beautiful, but you just can't afford to live here."
"Ready to leave California?" asks an authoritative narrator. "Go to Florida instead — no state income tax and Gov. Scott has cut regulations. Now Florida is adding one million jobs, not losing them."
Scott has rankled fellow governors around the country by his audacious campaigns to snap up firms from other states after promising huge job growth on the campaign trail in 2010 and 2014.
Most recently, the office of Connecticut Gov. Dan Malloy — like California's Jerry Brown, a Democrat — chided Scott after he suggested Yale University should relocate to Florida.
"Has Gov. Scott sent out a press release claiming to recruit companies from North Carolina after its Republican Governor just signed a discriminatory, anti-gay law?" spokesman Devon Puglia said in a statement, referring to North Carolina's so-called "bathroom bill" preventing transgender citizens from using the restroom of their choice.
"Or is this more about partisan politics than anything else?"
Then again, Malloy soon afterward vetoed a bill that would have levied a tax on Yale's $25 billion endowment. So maybe the sometimes impolitic Scott does have a way with diplomacy.
Here the full ad below: