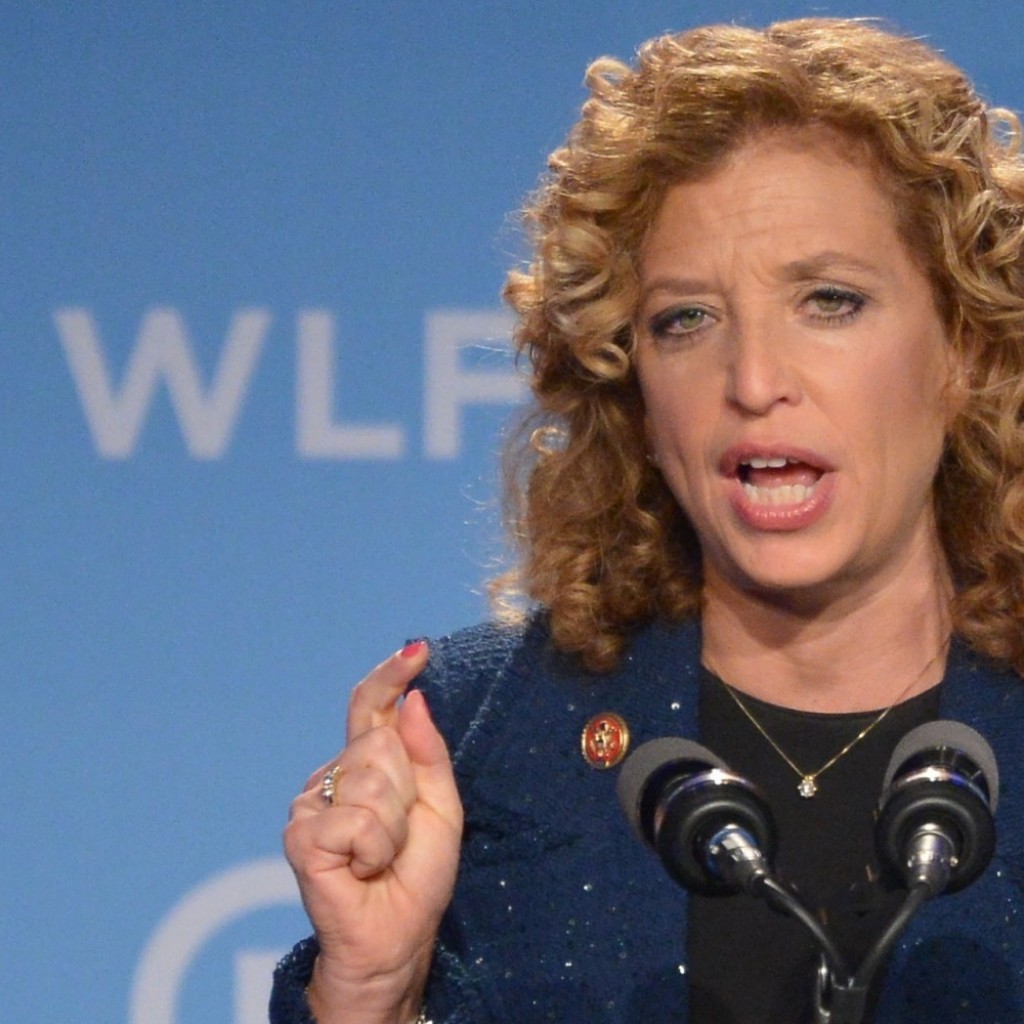 After nearly two months of hammering Democratic National Committee Chairwoman Debbie Wasserman Schultz for "sabotaging" President Barack Obama's efforts to hold payday lenders accountable, Allied Progress now says they're moving on to target another Florida lawmaker for the same offense.
And they're asking for the public to help them choose who their next target will be.
Allied Progress is listing seven different Florida members of Congress who could be subjected to the same level of scrutiny which the group has put Wasserman Schultz under recently, which included "Debt Trap Debbie" TV ads and billboards placed in her South Florida congressional district and in Washington D.C.
They are: Democratic Representatives Corrine Brown, Kathy Castor, Lois Frankel, Alcee Hastings, Patrick Murphy and Republican lawmakers Bill Posey and Dennis Ross. The group says that each has received at least $10,000 in campaign contributions from the payday industry, signed a letter encouraging Consumer Financial Protection Bureau (CFPB) director Richard Cordray to adopt  "Florida model" of payday lending reform, and either sponsored or cosponsored H.R. 4018 which Allied Progress claims would "gut" the CFPB's upcoming payday loan regulations by delaying those new rules in favor of states with Florida-style laws.
Allied Progress alleges the House bill would inhibit the regulator's safeguards against predatory lending and trap millions of people into cycles of debt.
"We have been overwhelmed by the outpouring of support for our campaign calling on Rep. Wasserman Schultz to stop sabotaging President Obama's effort to rein in predatory payday lenders," said Karl Frisch, executive director of Allied Progress, in press release. "We are now asking anyone concerned about the cycle of debt that payday loans trap too many American families in, to help us decide which of the payday industry's pals in Congress we should expose next. Any member of Congress who chooses to stand with these payday loansharks, especially those pushing the disastrous 'Florida model,' should be on notice that they could be next."
The group is calling for people to vote at AlliedProgress.org/WhoIsNext