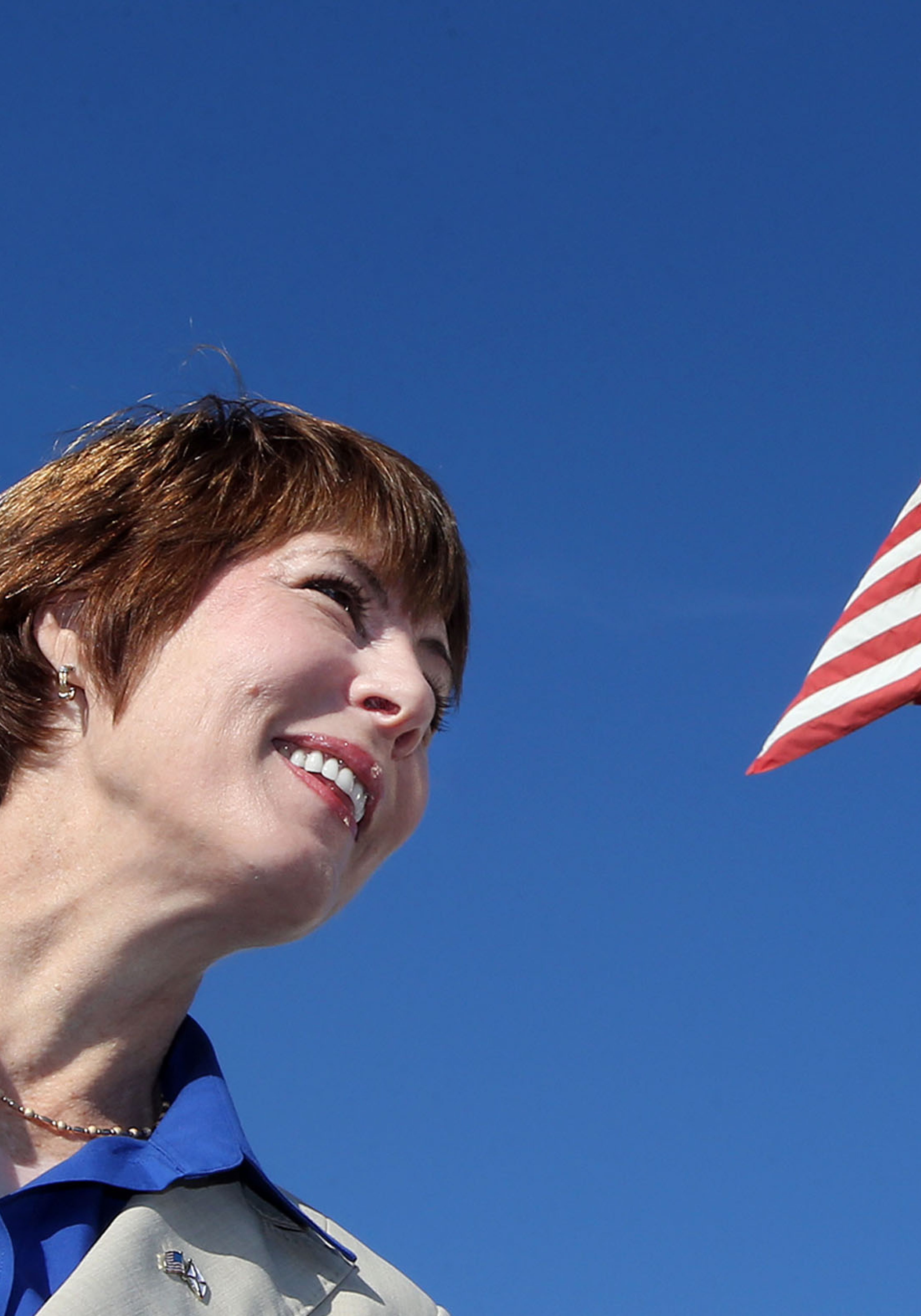 U.S. Rep. Gwen Graham is among the Armed Services panel members currently slogging through a marathon session to craft a national defense budget for FY 2017.
The infamously complex and time-intensive process of producing the annual National Defense Authorization Act began early Wednesday morning and as of press time clocked in at around six hours long, with about 30 member-sponsored amendments considered and some 70 left to go.
The upside for Graham, besides bringing Chief of Staff Julia Gill Woodward's infant son along for the legislative odyssey?
Graham managed to shepherd an amendment of her own into the bill.
Her amendment to the mammoth H.R. 4909 proposal is intended to support MacDill Air Force Base in Tampa, the massive military installation where the U.S. Central Command, better known as CENTCOM, is located.
The Graham-sponsored language provides that, should the appropriations process for the base go forward as laid out elsewhere in the bill — which calls for construction of a new Army Reserve Center/Aviation Support Facility at the site — "the Secretary of the Army may relocate and construct replacement skeet and grenade launcher ranges necessary to clear the site for new Army Reserve facilities."
Graham scored a coveted spot on the House Armed Services Committee in 2015, an unusual coup for a freshman Democrat in a GOP-controlled Congress.
MacDill AFB lies in the district of fellow Democratic U.S. Rep. Kathy Castor, though Graham is better positioned to secure the amendment's passage from her perch on the defense panel.
Some senior Democrats on the committee have criticized a budget gambit Chairman Mac Thornberry is making in the bill this year. The move predicates funding for existing operations on funds to be appropriated next spring, a mechanism Washington U.S. Rep. Adam Smith called a "very high-stakes game."
Graham announced last week she is actively exploring a run for governor in 2018 after a judge in a landmark redistricting case upheld new maps that radically alter her moderate-leaning 2nd Congressional District.