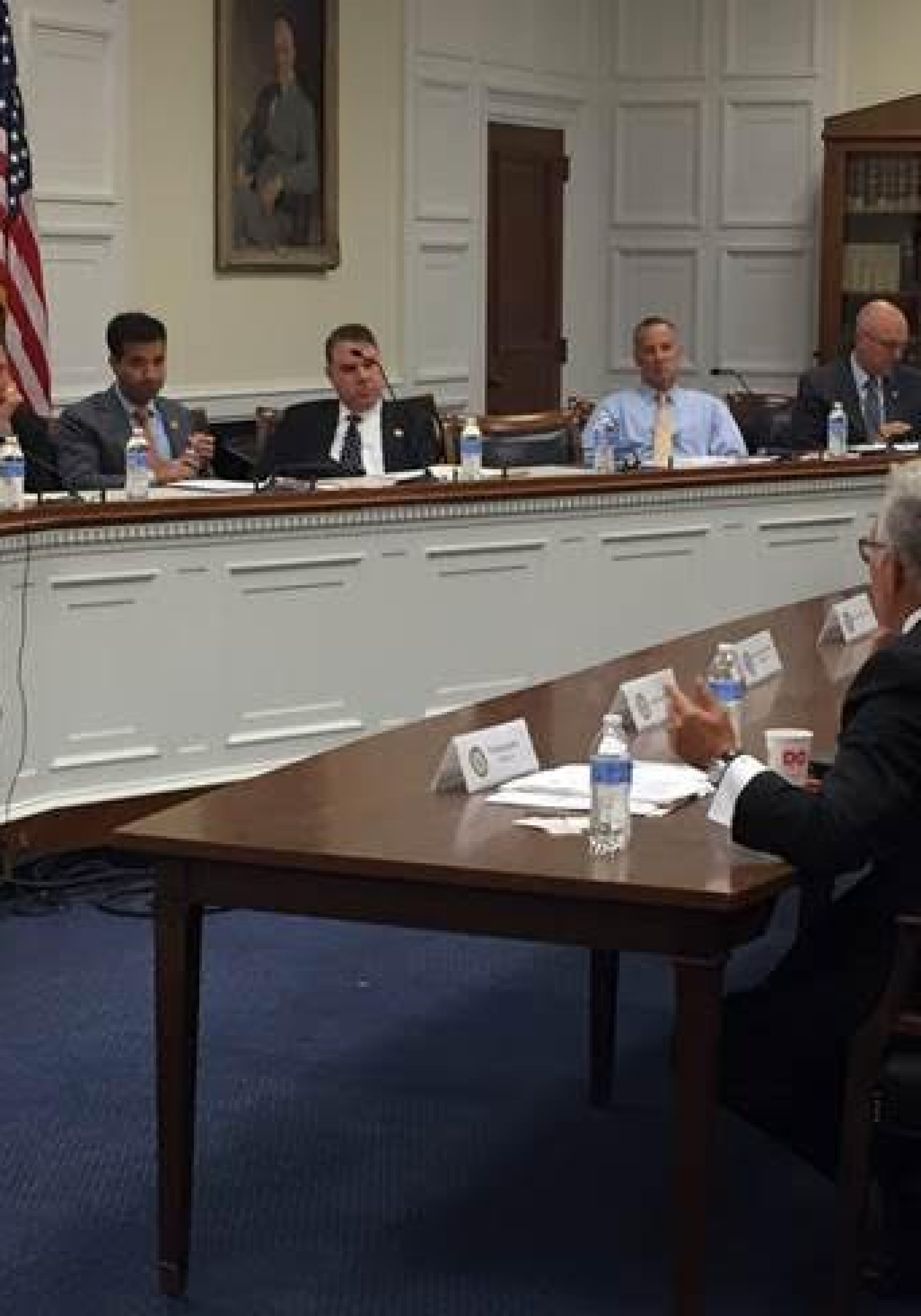 GOP Congressman Vern Buchanan chaired a Florida congressional delegation meeting on Thursday that focused on the spiraling death toll caused by heroin and opioid abuse throughout the state. Buchanan has a vested interest in the subject, with Manatee County, which he represents in Congress, having suffered more heroin overdose deaths per capita than any other Florida county in 2014.
Eleven members of the bipartisan delegation – including Alan Grayson, Carlos Curbelo, Ted Deutch and John Mica– participated in the hearing, where they listened to those who have witnessed and lived through the issues of addiction up close and personal.
"One rainy day I walked out of my veterinarian's office, looked toward the church next door and saw a dead body in the parking lot, a life lost due to heroin," said Melissa Larkin-Skinner, chief clinical officer of Centerstone Behavioral Hospital and Outpatient Practice in Bradenton.
Frank C. Rabbito, senior vice president of WestCare Foundation in Miami, discussed with the members how fentanyl plays a "critical role in the escalation of heroin deaths." He noted that in 2014, there were 138 heroin-related deaths in the Suncoast region alone.
According to Representative Buchanan's office, the program also included brief remarks from an unnamed Miami resident currently in recovery from heroin addiction.
The panel also heard remarks from Wisconsin Republican Representative Jim Sensenbrenner, whose bill which would compel the government to strengthen its efforts against the heroin use and the abuse of opioid painkillers remains stymied in the House. Most of its support comes from Democrats.
A similar measure to Sensenbrenner's bill passed overwhelmingly in the Senate earlier this year. That bill establishes various  programs worth $725 million through 2021. It includes money  to train emergency workers to treat drug abusers, create treatment programs that would be alternatives to imprisonment and finance recovery programs at schools and non-profit groups. There would be grants for helping veterans and pregnant offenders, and funds for using drugs like naloxone that can reverse opiate overdoses and for local law enforcement efforts.
After the hearing, Buchanan said the hearing was very productive for the members. "We gained a better understanding of the scope and severity of the heroin crisis gripping Florida and other states" he said. "I'm hopeful our delegation will lead the way toward bipartisan action to address the crisis through prevention, treatment, education and interdiction."