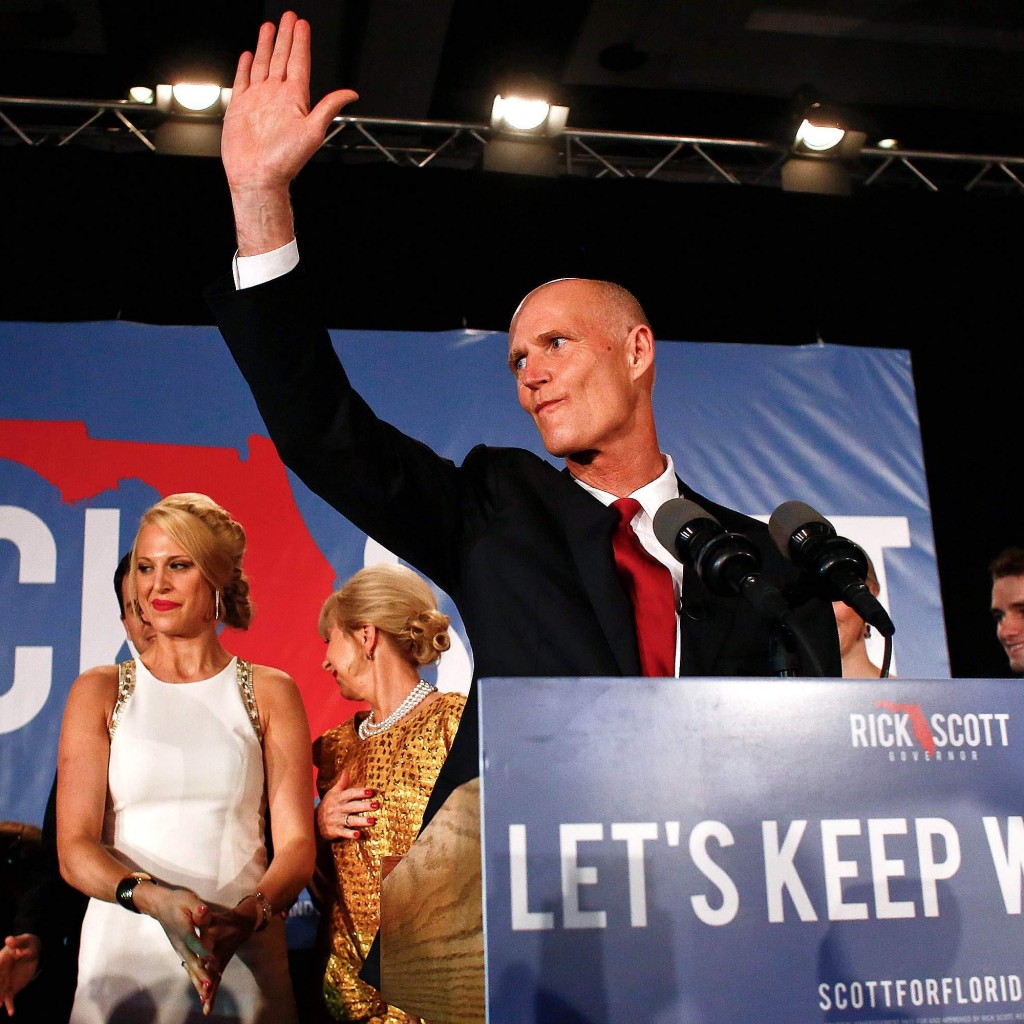 The reaction to President Barack Obama's handshake with Cuban President Raúl Castro this week is an accurate reflection of the wacky Cold War-era relationship between their two neighboring countries.
As he walked up to the podium to eulogize former South African President Nelson Mandela Tuesday, President Obama shook hands and exchanged words with Castro. Even in death Mandela is making trouble. Funeral diplomacy at its best, I call it. Mandela's final act of peace, one observer noted.
For some, however, the handshake was more akin to a Judas kiss, an act of betrayal, a reminder of everything they detest about the president and the Castro brothers, Fidel and Raúl . The outrage from the Cuban-American émigré community was predictable.
"It's nauseating and disheartening to see President Obama shake hands with Raúl Castro, who represents one of the world's most repressive dictatorships," U.S. Rep. Ileana Ros-Lehtinen, a Cuban American from Miami, said in a statement.
U.S. Rep. Albio Sires, a Cuban American from New Jersey, expressed disappointment with President Obama for pressing the flesh with Castro. He essentially accused the president of betraying Mandela's legacy.
"Instead of making grand gestures that only validate tyrannical regimes, the United States should be working tirelessly to bring Cuban prisoners, like Alan Gross, home safely, as well as support those striving for democracy in the face of oppression," Sires said in a statement. Gross is a USAID contractor who was jailed in Cuba four years ago. Without a grand gesture from Havana, he will spend the next 11 years in a Castro prison.
As a Caribbean immigrant, I harbor a deep sense of frustration over U.S-Cuban relations. Recent Democratic presidents, from Carter to Clinton to Obama, have been far too timid. Thanks in part to their inaction, our Cuba foreign policy has been bubble-wrapped in a Cold War time capsule that has outlived its usefulness. The antagonistic and anachronistic trade embargo hasn't worked in more than half a century.
President Richard Nixon went to China; he didn't wait for Beijing to release its millions of political prisoners before opening the door to improved diplomatic relations.  China has demonstrated that economic reform can lead to social change. Castro cannot survive if Coke invades Cuba.
Before folks go nuts, this Castro-Obama handshake is not unprecedented. Vice President Nixon shook hands with Fidel Castro soon after the Cuban leader came to power in 1959. President Bill Clinton shook hands with Castro at the United Nations in 2000 – but then Clinton didn't have to worry about upsetting Florida's voters.
President Obama is in a similar position. This week, as we are focusing on Mandela's legacy, he must no doubt be contemplating his own. Why not a sensible and updated Cuban policy? We can't continue to let Cuban émigrés dictate American foreign policy.
Thankfully, there is reason for optimism. According to the Daily Beast, the real news in the wake of the handshake is that mid-level U.S. and Cuban diplomats have been holding secret negotiations in Washington and Havana.   To those nameless, faceless public servants, the handshake must have been a tacit signal that their labor is not in vain.