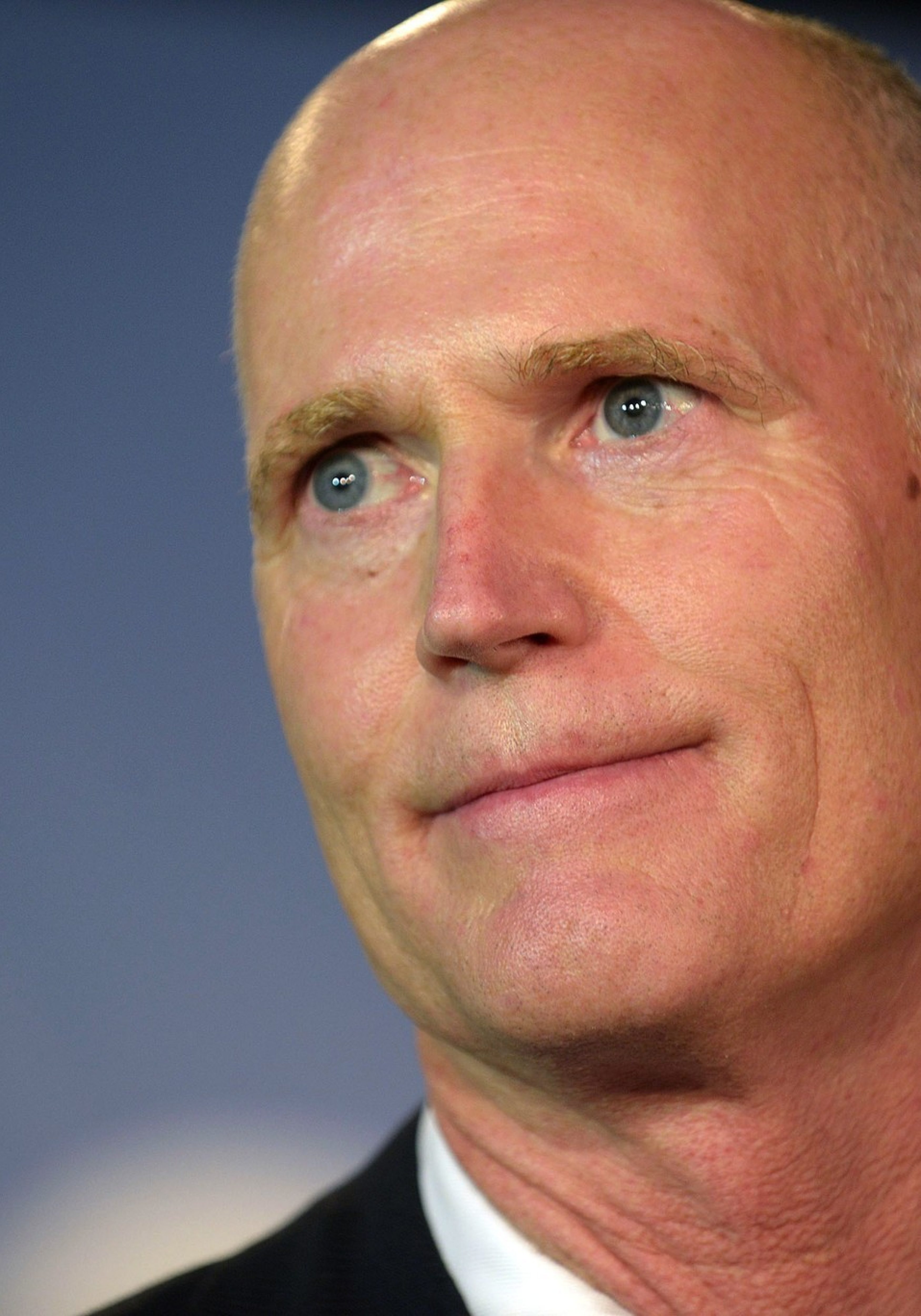 Rick Scott is headed to the Bayou State.
Scott announced Wednesday he plans to embark on an economic trade mission to Louisiana this summer. He made the announcement during the Enterprise Florida Board of Directors meeting.
"I'll be going to Louisiana this summer to get jobs," he said. "I think we have good opportunities."
The announcement comes about a week after Scott traveled to California on a similar trip. The trade mission drew the ire of California Gov. Jerry Brown, a Democrat; and on Wednesday, Scott poked a bit of fun at his Golden State counterpart.
"We went out there, we had meetings with a variety of companies. The governor didn't appreciate me coming out," he said. "He talked about it. He sent me a letter; he sent a tweet about it. He was so excited I was out there."
Brown's letter called on Scott to stop the "silly political stunts and start doing something about climate change." He also told Scott that California was "competing with nations like Brazil and France, not states like Florida."
Scott also criticized the Democratic governors of Pennsylvania and Connecticut, before telling the group he has his sights set on Louisiana.
"We're winning, and we can't stop," he said. "Sometime this summer I'm going to Louisiana. I'm going to go there, and I'm going to keep going to these states, and we're going to keep getting jobs for Florida families."
Scott isn't the only one gearing up for his trip. On Wednesday, The Advocate reported that a spokesman for Louisiana Gov. John Bel Edwards blasted Scott's upcoming job-hunting trip.
Richard Carbo, a spokesman for Edwards, told the Baton Rouge newspaper that Scott would "be best served staying in Florida to tend to the business of his own state."