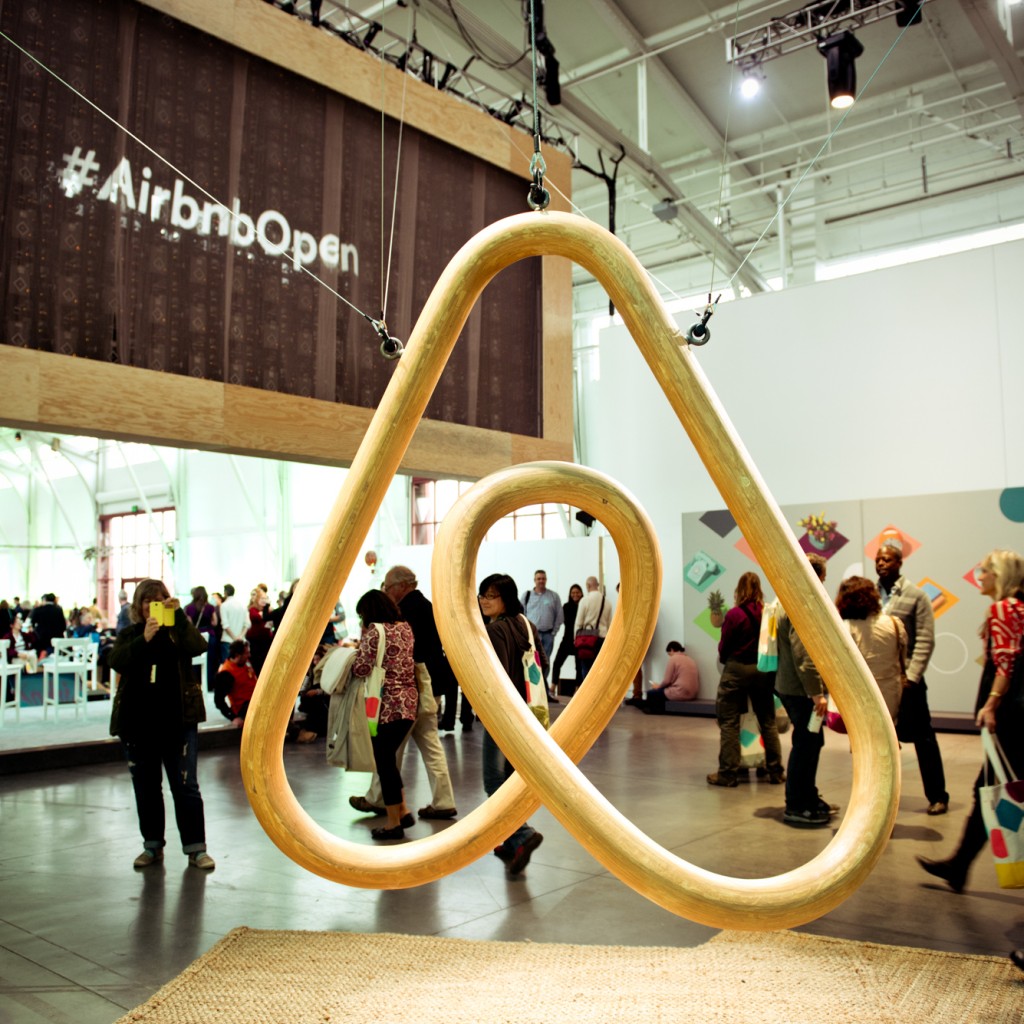 The American Hotel and Lodging Association says Airbnb "landlords" raked in some $76 million on grey or black market transactions last year in Miami alone.
The group released the results of a new study on a conference call with reporters Tuesday, which looked at 14 major markets' activity in the short-term rental sector, led by online outfits like Airbnb and other "sharing economy" actors.
In one South Beach zip code, the AHLA reported, some 1,427 Airbnb listings were recorded between October 2014 and September 2015, a substantial number of those by "full-time operators" who list their properties more than half the year.
The group's concern, said a spokesperson, are not homeowners who occasionally rent out their homes to gain extra income, but the de facto landlords who operate multiple units as unregulated hotels.
Among the study's key findings, per their report:
Full-time operators — those who listed their unit(s) for rent more than 360 days per year — accounted for more than $47 million, or nearly 40 percent, of Airbnb's revenue in the Miami area, a higher percentage than in any of the other cities studied.
Three-quarters (76 percent) of Airbnb's revenue in the Miami metropolitan area (more than $93 million) came from the nearly 30 percent of operators who listed their unit(s) for rent for more than 180 days per year.
Almost two-thirds (62 percent, the highest percentage of the 14 cities studied) of Airbnb's revenue in the Miami region — more than $76 million — came from operators who listed multiple units for rent.
The five Miami-area ZIP codes with the most properties listed on Airbnb accounted for more than $79 million, or 65 percent of Airbnb's revenue in the Miami metropolitan area.
The study was conducted by Dr. John O'Neill, professor of hospitality management and director of the Center for Hospitality Real Estate Strategy in the School of Hospitality Management at Penn State University.
A spokesman for Airbnb, however, took issue with the new findings.
"This factually inaccurate study, which was paid for by the hotel industry, is the latest example of the industry's attempt to mislead and manipulate to stifle competition," said Christopher McNulty, a spokesperson for Airbnb. "The AHLA is out of touch with the increasing number of consumers and cities embracing the tremendous benefits of home sharing. Vacation rentals have always been a driving force in Miami tourism and now home sharing is broadening that impact and bringing visitors' dollars to new neighborhoods and small businesses."
"In Florida, Airbnb collects and remits hotel taxes at the state level and in 27 counties. We continue to have productive conversations with officials to make it possible to collect and remit hotel taxes in Miami-Dade County and expect to reach an agreement soon," McNulty continued.
The report was released just a week after fellow "sharing economy" leaders Uber and Lyft began operating in Miami after a years-long battle between the industry and municipal governments.