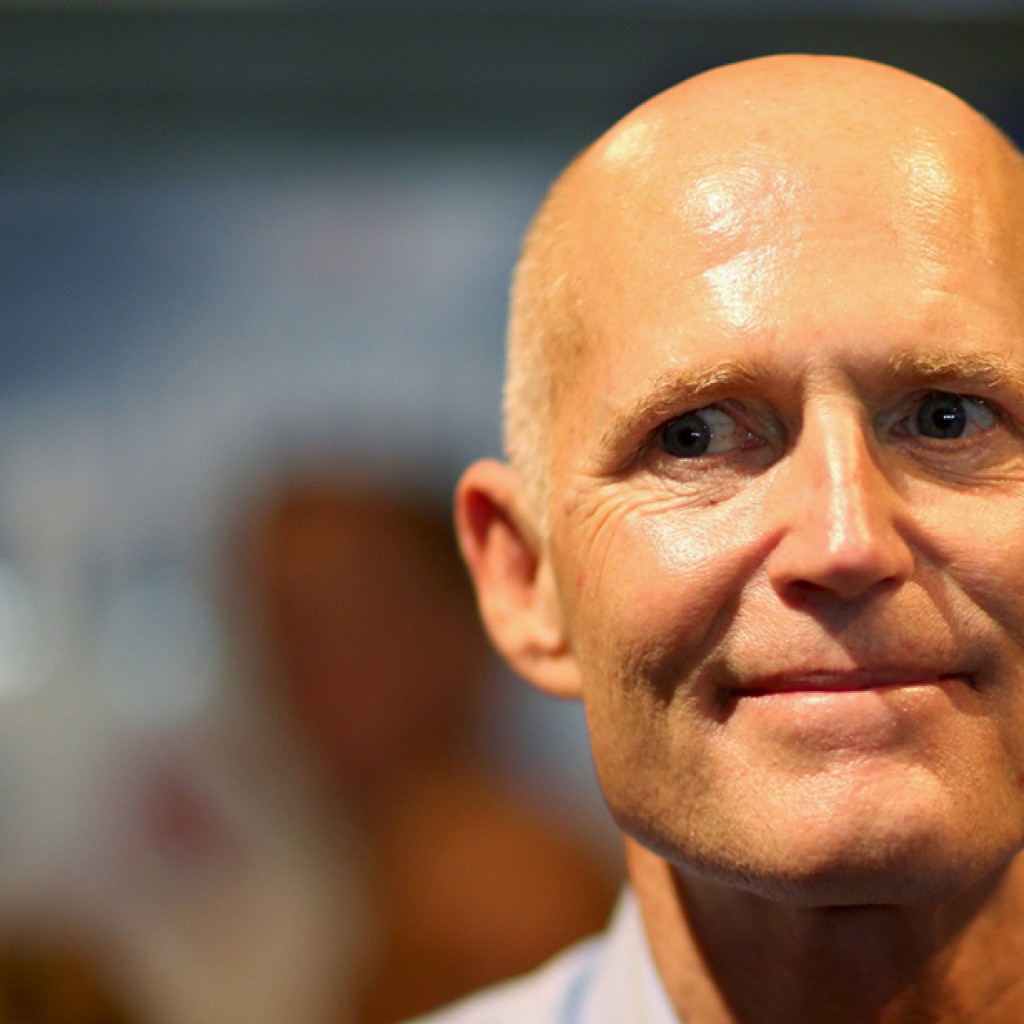 Gov. Rick Scott has some suggestions to make sure college students graduate in four years.
Remove additional fees for online classes. Allow Bright Futures scholarships to be used for summer classes. Make sure students get credit for college-level courses taken in high schools.
The Naples Republican laid out his proposal at his Degrees to Jobs Summit at the Loew's Portofino Bay Hotel at Universal Orlando. The two-day summit ­­— which was sponsored by several organizations, including the Florida Chamber of Commerce, The Florida College System Foundation and Universal Orlando —  has been billed as an opportunity to connect businesses and higher education leaders.
On Wednesday, attendees heard from Cissy Proctor, head of the Department of Economic Opportunity; Senate President Andy Gardiner, and panelists who discussed a wide-range of topics, including how to keep higher education affordable.
"Help us figure out how to make (higher education) more efficient, more effective and less expensive," said Scott.
For Scott, that means encouraging Florida students to graduate in four years. According to the governor's office, 44 percent of undergraduate students at state universities graduate within four years; while 71 percent of students are graduating with a four-year degree in six years.
Scott said he's hoping to see that number decrease. To do that, he said colleges and universities should remove all additional fees for online classes and tell incoming freshman how much money they'll save if they graduate in four years.
"My goal is that this is the state people want to live because they can get a good job and can get a great education," said Scott. "I put a challenge out … to figure out how do we get our students out with a four-year degree in four years."
Scott said he plans to urge the Florida Legislature to expand the Bright Futures scholarship to cover summer classes. That would give students more flexibility when it comes to scheduling classes. He also said the state needs to make sure students are getting credit for college-level coursework — like Advanced Placement classes — when they go to college; and make it easier for students to get credit for internships.
"When I was in school, I went to a four-year college," said Tom Grady, a former state representative and a State Board of Education member. "Four years was the benchmark, and I think it should be again."
But colleges and universities also need to take steps to make higher education more affordable, said Scott and others who spoke during the event. All 28 of the state's colleges offer a $10,000, four-year degree, and several state universities are taking steps to make sure students get the most bang for their buck.
Take, for example, Florida Gulf Coast University. The university announced in February that first-year students who declare a major and graduate with a bachelor's degree in four years will have the chance to get repaid all out-of-pocket tuition costs from their freshman year. Dudley Goodlette, chairman of the FGCU board of trustees and a former state representative, said the money graduates receive back will be paid with no public dollars.
In a statement Wednesday, Senate President Designate Joe Negron said he looked forward to working with the governor "on policy and funding enhancements that will help achieve our common goal of making Florida's good universities great."
Negron, who has made improving public universities a top priority during his presidency, toured the state's 12 public universities last month. He said one of the most common things he heard were concerns over debt after graduation.
"We want to take steps to reduce the impact these financial insecurities have on their ability to graduate in four years," he said. "We also want to increase opportunities for students who work throughout college to gain real world experience in their field of study that will improve their job prospects following graduation."
Scott, who is in his final term as governor, said he plans to spend the next two years working to make sure Florida's students can get a good education, and find a good job in the Sunshine State.
"I'm excited about what's going to happen in the next two years and seven months," he said. "We have every opportunity to continue the progress we've made and even get more done."