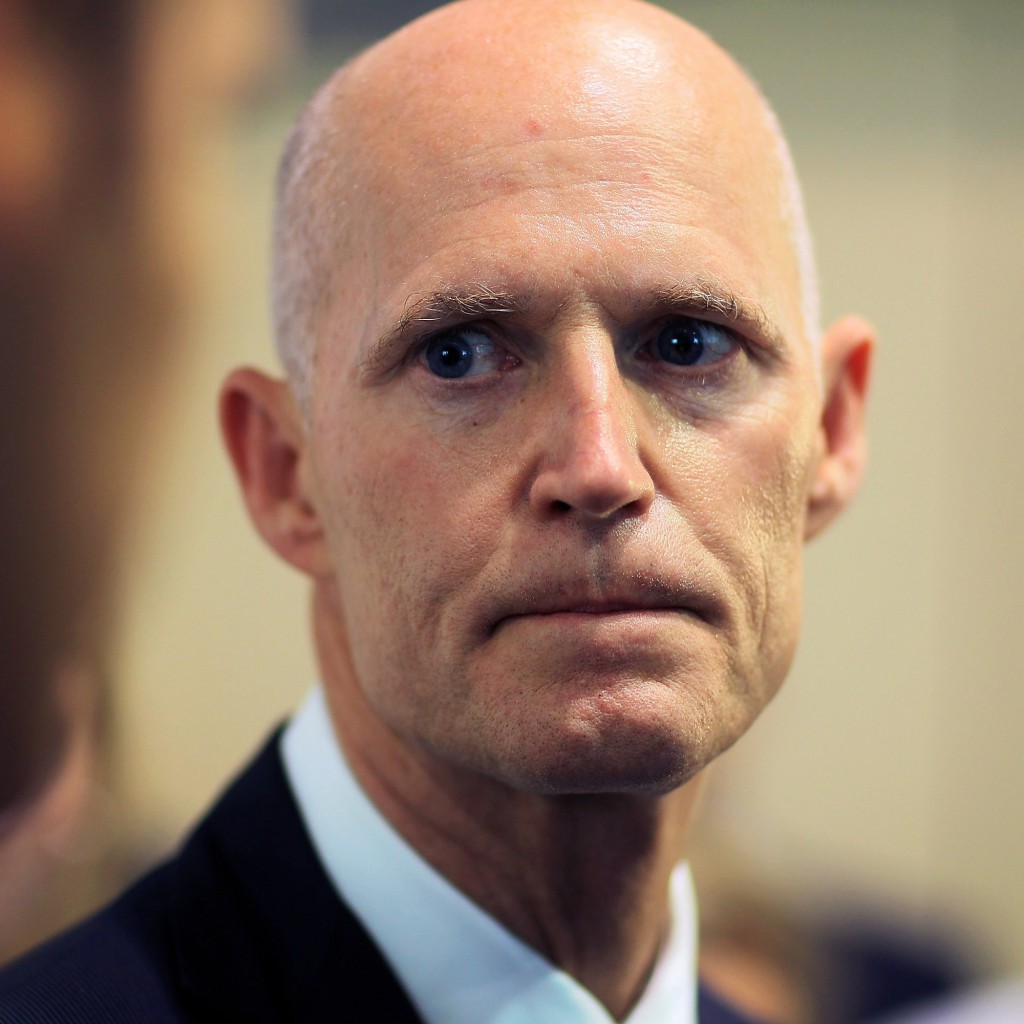 Gov. Rick Scott won't be able to appoint a new judge for the Palm Beach County court, the Florida Supreme Court decided Friday.
The unanimous decision means Palm Beach voters get to pick a replacement for outgoing County Judge Laura Johnson. She resigned to run for a circuit judgeship.
But the court did side with Scott on three other empty judicial seats across the state, saying they "shall be filled by gubernatorial appointment."
In the Palm Beach case, the court relied on its previous decisions to rule that state law "is an exception to the Governor's (constitutional) power of appointment in the context of judicial vacancies." Normally, state constitutions trump state statutes.
The law in question says that when a sitting official resigns to run for another state office, "the resignation creates a vacancy in office to be filled by election."
"While it is true that the Constitution has been amended in some respects since those decisions were rendered, the logic of those decisions still controls," the court said.
All seven justices agreed, though Justices Charles Canady and Ricky Polston concurred in result only. That means they agreed with the decision, but not the legal reasoning behind the decision. They did not write separate opinions. 
The court ordered state officials to "direct the Palm Beach County Supervisor of Elections (to) reinstate the election for this judicial office."
Candidates can now qualify to run between noon on June 6 and noon on June 10 for the Aug. 30 special election, the order says.
The case had been brought by Gregg Lerman, a West Palm Beach criminal defense attorney, who asked the court for a "writ of quo warranto."
As the court explained: "The term 'quo warranto' means 'by what authority,' and the writ is the proper means for inquiring into whether a particular individual has improperly exercised a power or right derived from the State."
"Now we don't have a black cloud over our heads," Lerman said, referring to himself and challenger Thomas Baker. Lerman said the ruling means he'll have an easier time asking for endorsements and campaign contributions.
The three other openings are circuit court spots caused by resignations. But all three judges had decided they wanted their seats "to be filled by appointment rather than by election," according to orders in those cases.
As 10th Circuit Judge Olin Shinholser put it: "It is my belief based upon years of observation that the appointment process is superior to the election process in the judicial context."
Justice Barbara Pariente, in a separate opinion in the three other cases, said she "reluctantly concur(red) in the result."
"The personal preferences of individual judges, however well-motivated their intentions, should not be the basis for determining whether a vacancy exists that can either be filled by election or appointment," she wrote.