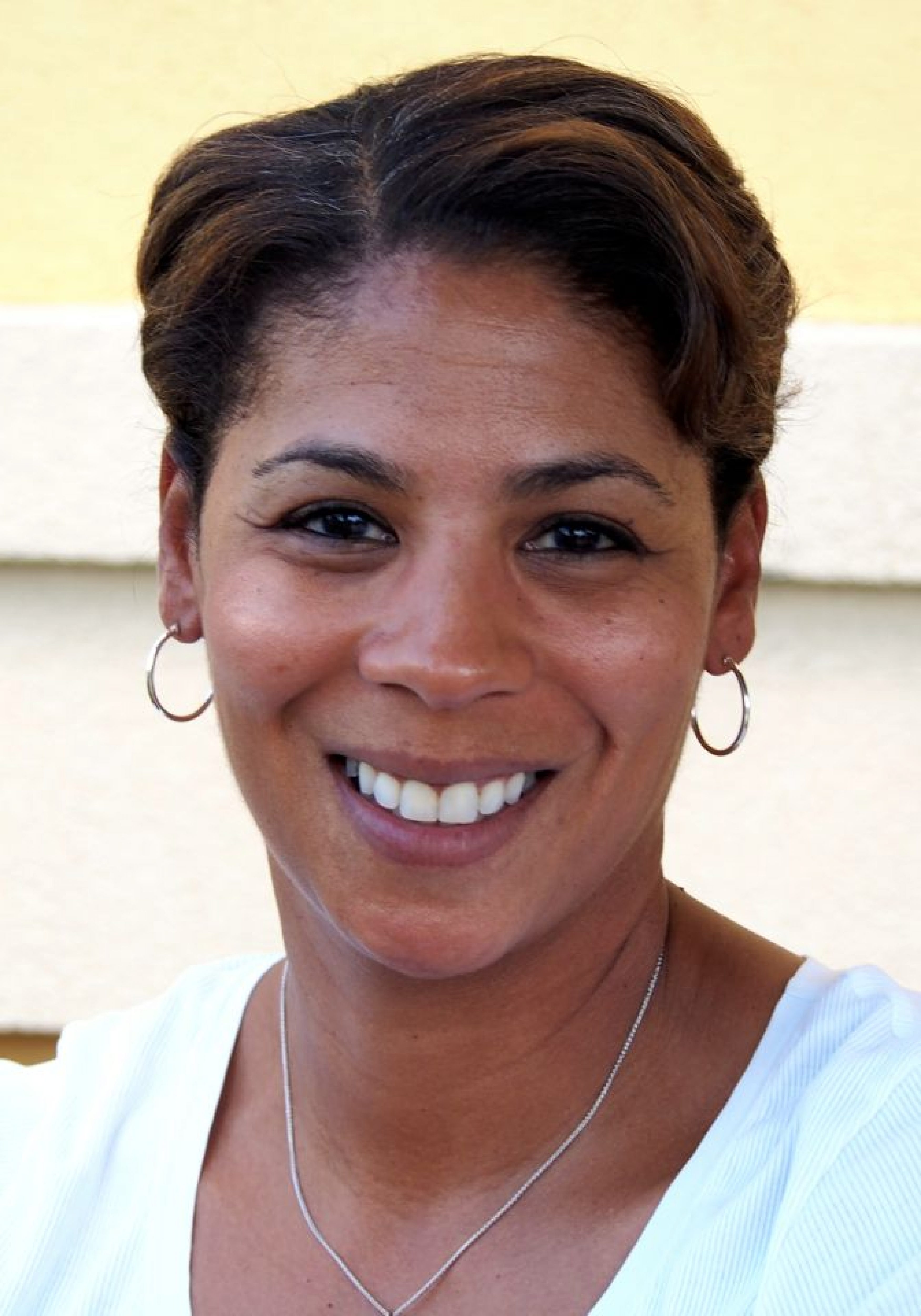 Pam Keith keeps going in her determined efforts to break through in the Democratic battle for Florida's open U.S. Senate seat.
The Miami labor lawyer rarely appears in polls and is virtually never mentioned by the two Democrats who are viciously battling each other at the top of that contest, U.S. Reps. Patrick Murphy of Jupiter and Alan Grayson of Orlando.
But she is taking the road of former state Sen. Nan Rich, whose 2014 gubernatorial campaign established her as the heart and soul of a Florida Democratic Party even as that party backed, and then nominated, former Republican Charlie Crist from the start.
Crist then lost an election the Democrats thought could be an easy win.
But this year, voters across the board are saying they want an outsider, and she's still waiting to earn that label.
"People are more hungry now for candidates who speak plainly and connect to the heart, who can relate to their daily existence, and are not part of the inside political agenda that is Washington, whether you are a Republican or a Democrat," she said during a stop in Orlando over the weekend. "And so, I fit the mood. I fit the times."
That road of Nan Rich is the back road, touring the state's grassroots groups, Democratic clubs, women's clubs, African-American organization meetings, student groups, county fairs, jazz festivals and churches. There Keith is in Ocala, Gainesville, Jacksonville, often traveling without staff, funded by a campaign fund that so far is a pittance compared with Murphy's and Grayson's millions.
She's been on that road since November 2014, long before the others. She's still there, insisting that grassroots support is building. Still, through March 31, she's managed to raise only $98,000 in campaign funds, while also lending her own campaign $49,000. Somehow, she's managed to put five staffers on the payroll, while also contracting the Solvency Group out of Michigan and the Hip Rock Star Public Relations agency out of Miami to consult.
"It's going extremely well from the perspective of persons' who are focused principally on how much money you make, it's not," Keith said. "But if you're focused on the perspective of enthusiasm of voters, and how people are responding to you, and how the word is spreading, and the number of people who are choosing to volunteer and the number of people who are choosing to come to you it is going extraordinarily well."
Keith pushes progressive Democratic messages, which includes issues the others do not often mention such as prison reform and racial biases "baked into our judicial system." She carries a foreign policy agenda based on nuanced diplomacy and restrained, tactical military force, drawn from her background as the globe-trotting daughter of a diplomat and her service as a Navy officer.
She unapologetically attacks Murphy as a Republican in Democrats' clothing, and someone who has had everything handed to him by his father, just as Grayson has charged.
She called Murphy's vote to support more Congressional special committee hearings on Hillary Clinton's role in the Benghazi incident as Murphy's willingness to "throw another Democrat under the bus to advance his own political motives." She called Murphy's vote to restrict immigration by Syrian refugees discriminatory and reactionary and "anathema to the core values of being a Democratic."
She said Murphy's lack of legislative accomplishments and what she sees as his opportunistic political ambition remind her of the man both want to replace, Republican U.S. Sen. Marco Rubio.
"If Patrick Murphy is just a Democratic version of Marco Rubio, I think that is a significant problem," she said.
Murphy's campaign has not responded.
She largely lays off Grayson, whom she expects, as many Democrats fear, will eventually self-destruct through his bombastic nature.
"I don't need to add my voice to the chorus of things that people find troubling about Alan Grayson, because people already know it," she said.
And when Keith gets in front of a crowd, she can light it up. Last fall, the one time the three Democrats got a chance to speak at the same large forum, the Florida Democratic Party's fall convention, Keith's impassioned, dynamic address made, in many listeners' minds, Murphy and Grayson sound like amateur orators.
"It's more than 'what-a-minute;' it's 'holy smoke!'," she's said of reactions to her speeches. "You have to be a good thinker to be a good speaker. It's not that I say something with emphasis. It's what I am saying is really connecting to where people are right now."
Polling rarely includes her. One that did back in March had her at 11 percent among Democratic voters. That might have been disheartening, except that the winning answer in that poll, indeed the winning answer in almost all polls so far of the Democratic race, was a combination of none-of-the-above and I-don't-know-yet, which drew 46 percent.
"I think PPP is doing another poll in the next week or two. I don't consider any poll that doesn't mention my name a valid poll. The last poll that mentioned me had me at 11.9 percent. Comparatively speaking, I think that's extraordinary, way better than most Republicans," she said.
But now she has less than 90 days before the Aug. 30 primary.
"The plan is to keep working harder than my opponents, by a landslide," she said.