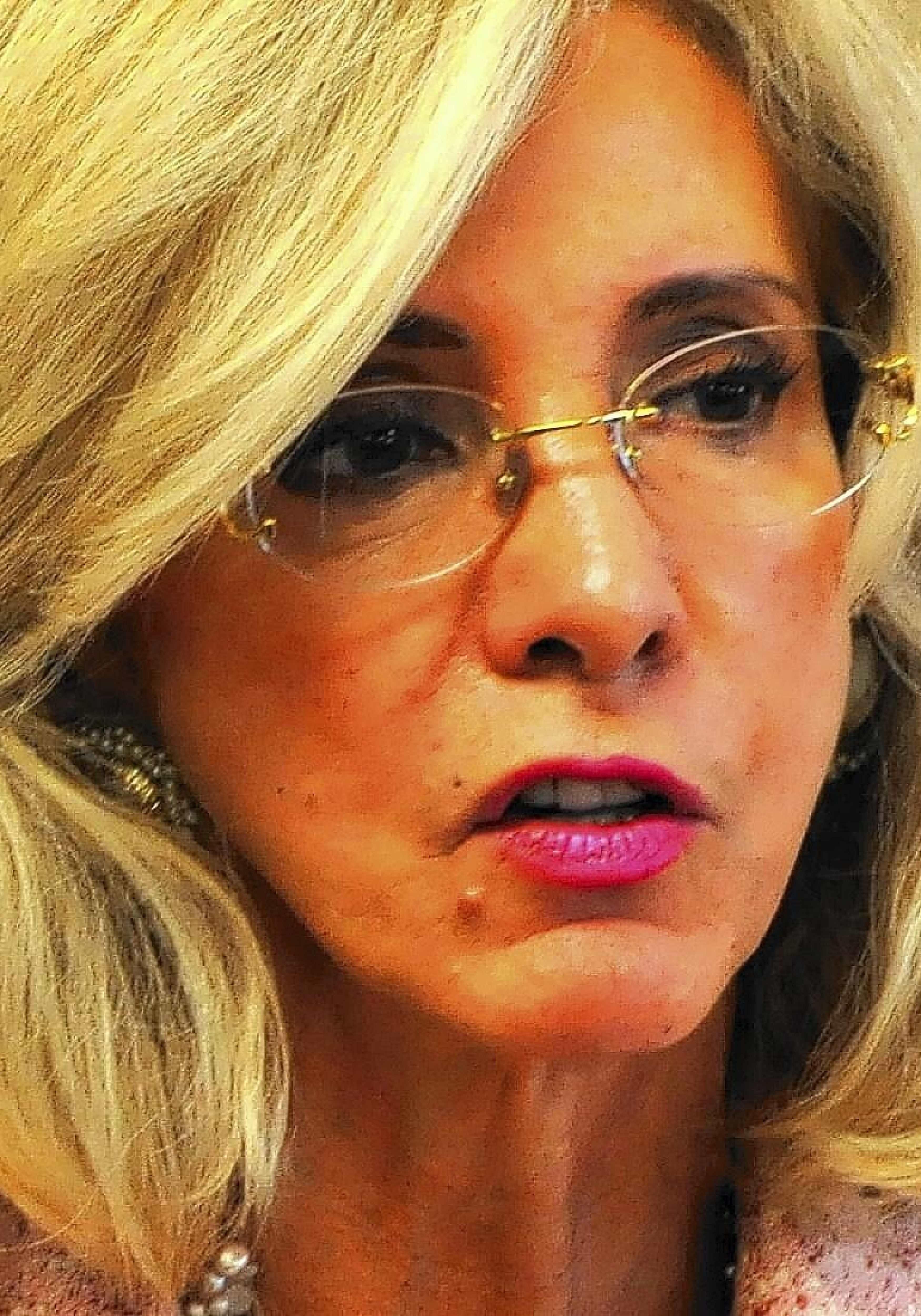 Democrat Maria Sachs will not run for another term in the Florida Senate, Sachs confirmed Wednesday after Florida Politics reported that multiple sources, including two of her Senate colleagues, said she had told them she wasn't running.
Sachs told John Kennedy of the Palm Beach Post that she has formed a nonprofit organization called the Coalition Against Human Trafficking, and plans to focus her attention on this work.
"I have the opportunity to do this, and I know I cannot serve two masters," Sachs said. "This is important work. And I know what it takes to run a good campaign."
***Our original report***
Two of Sachs's colleagues in the Senate said that she has personally told them she is not running. Both Senators asked to remain anonymous so that Sachs could announce her plans on her own timeline.
In addition to Sachs' legislative colleagues, several local Democratic club officers as well as two prominent Democratic political consultants all say that Sachs has told them she does not intent to run.
Speculation about Sachs' intentions have reached a crescendo in recent days as state Rep. Irv Slosberg told other elected Democrats, reports George Bennett of the Palm Beach Post, that he plans to run in a Democratic primary against state Sen. Joseph Abruzzo, despite endorsing Abruzzo for the new District 29 seat in January.
As Bennett outlines in a must-read story about the political musical chairs in play in South Florida, Sachs, Abruzzo, and Sen. Jeff Clemens are all drawn into same district.
"Clemens, in line to become Senate Democratic leader in 2018, says he's staying put and running in District 31 while Abruzzo plans to move to District 29, which includes many constituents he has represented in the past," reports Bennett.
The possibility of Sachs not running is briefly mentioned in Bennett's reporting, only further fueling speculation that Sachs won't be on the ballot in 2016.
The 67-year-old attorney was first elected to the House of Representatives in 2008, moving to the Senate in 2010 in an unopposed election.
She's now the Deputy Democratic Whip and vice-chair of the Committee on Higher Education, accoridng to her Florida Senate webpage.
She now represents District 34, a swath of coastal Palm Beach and Broward counties.
Sachs' bouts at the ballot box were both against Ellyn Bogdanoff, a Republican and now lawyer-lobbyist.
Redistricting drew Sachs and Bogdanoff, both incumbents at the time, into a fight over the same seat in 2012.
Even though Bogdanoff out-fundraised her, Sachs still prevailed in the newly Democratic-leaning district 53 percent-47 percent.
Bogdanoff challenged her in 2014 for the seat, losing 52 percent-48 percent.
Most recently, Sachs was behind legislation to create an independent state gambling commission and to double the fine for texting while driving if done in a school zone. Both bills died.
Her most recent net worth reported to the state was about $2.3 million as of the end of 2013.