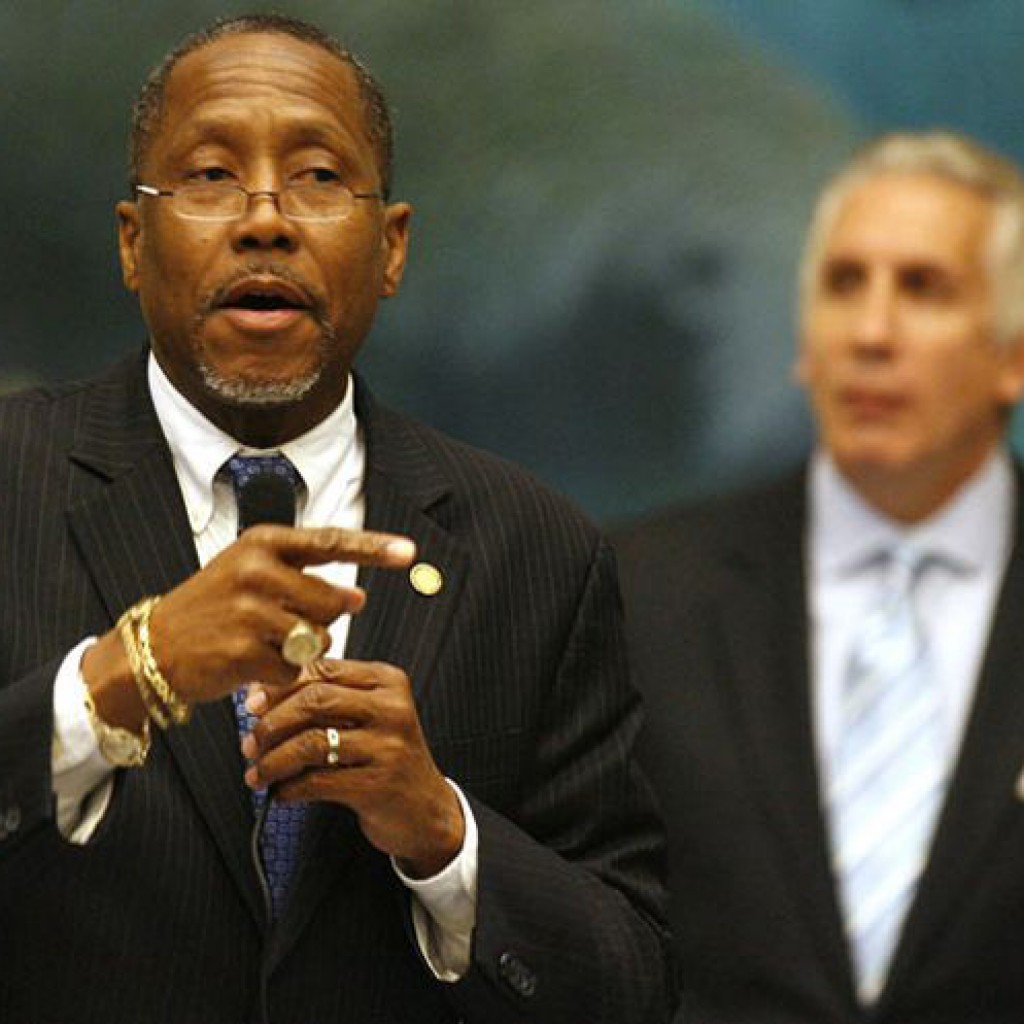 A new public opinion survey shows St. Petersburg-based Democrat Darryl Rouson leading two other Democratic opponents for the open Senate District 19 seat.
St. Pete Polls shows Rouson leading in the three-way race with 23 percent support. Former lawmaker Betty Reed is in second place with 18 percent, and current House District 61 Representative Ed Narain is at 11 percent.
Senate District 19 comprises parts of both Hillsborough and Pinellas County.
There is one caveat to the poll, says St. Pete Polls' Matt Florell.
"The geographical split is interesting in Senate District 19, with 25 percent of the population residing in Pinellas County and 75 percent in Hillsborough County," Florell said. "But when it comes to the active Democratic primary voting population, Pinellas County jumps to a 41 percent share. Our poll had 43 percent of the respondents from Pinellas County, so it is a fairly accurate representation of who will vote in this primary race."
Still, such a split may favor Rouson, who lives in St. Petersburg. Rouson is term-limited out of his House District 70 seat this fall (which includes parts of Hillsborough and Manatee counties in addition to Pinellas).
Among Pinellas County-based voters, Rouson has a strong lead with 48 percent support, with Reed and Narain both around 4 percent, with 44 percent unsure. In Hillsborough, Reed is at 27 percent, Narain 15 percent, and Rouson gets only 4 percent of the vote (rounded up), with over 54 percent undecided.
All three are running in the Democratic primary on Aug. 30.
The district leans heavily Democratic, with the winner of the Aug. 30 primary expected to win the seat outright in November. John Housman is the lone Republican in the race.
This poll of 852 Florida likely Democratic primary voters was conducted on June 10th, 2016. It has a 3.3 percent margin of error at a 95 percent confidence level.