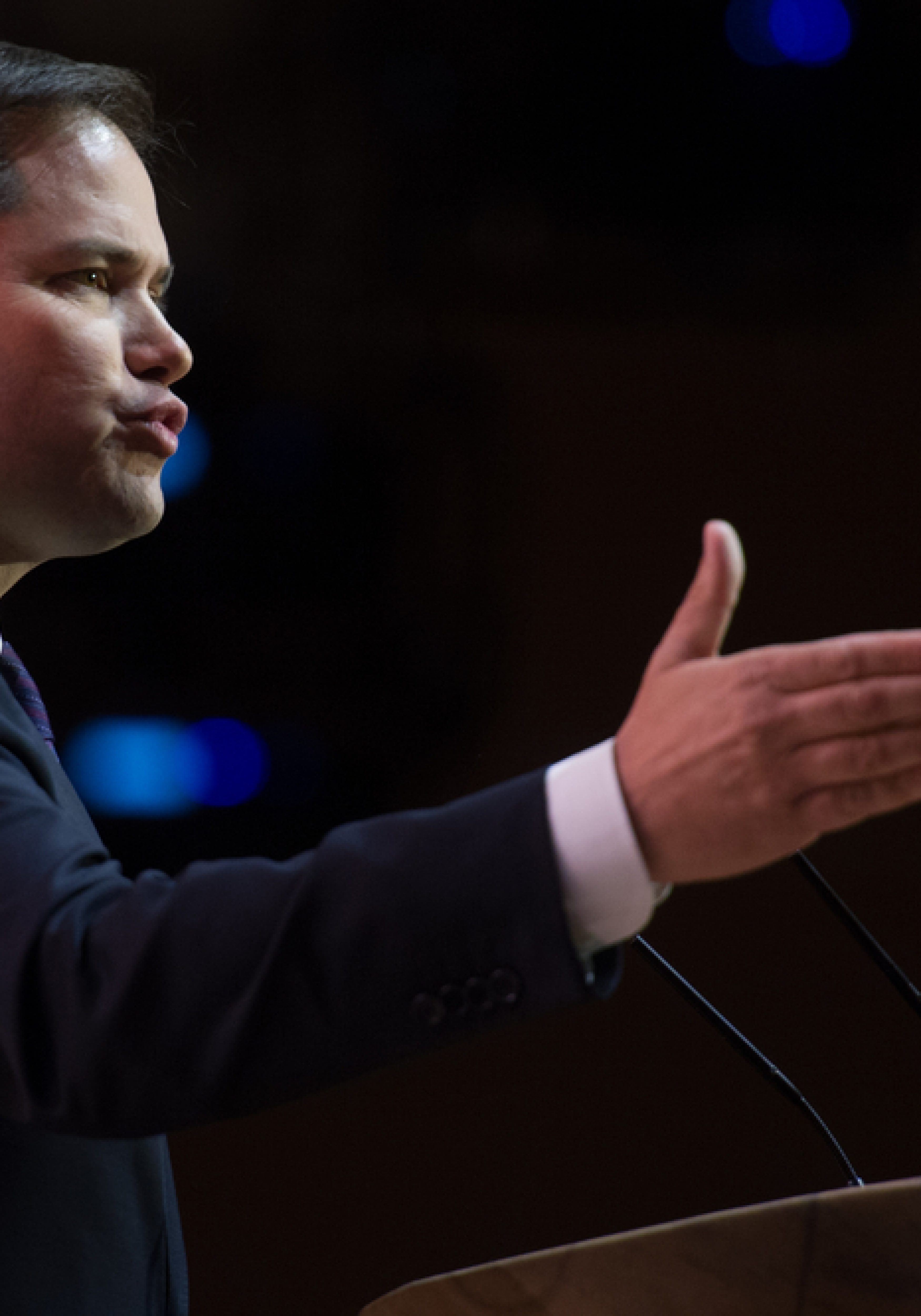 Jupiter Congressman and Democratic Senate candidate Patrick Murphy savaged Marco Rubio at a news conference in Hollywood on Saturday, describing the fact that Rubio may use the shooting massacre in Orlando last weekend as the pretext for deciding to run for re-election to the Senate seat to which Murphy is aspiring.
""I cannot tell you how many phone calls I have received in the last 48 hours about how appalled people are. especially my friends — our friends — in the LGBT community, many of which are actually Republican, right now calling me and saying, 'this is atrocious, this is despicable' that a senator who is one of the most homophobic senators in this country, someone who voted to keep this terrorist gun loophole open, who has a 100 percent voting record with the NRA, I think — and now all of a sudden is going to use this horrific mass shooting, this act of terrorism, this hate crime to decide to run for the U.S. Senate? "
Murphy added that voters should look at Rubio's voting record. "But what's appalling is not that he's the most homophobic senator but that he's now using this tragedy, targeting the LGBT community … as an excuse, an epiphany now, that he's going to run for the Senate."
Rubio said last week that he would use this weekend to discuss with his family his political future, including the possibility of running again for his U.S. Senate seat, a seat Rubio said he would not run for when he announced his candidacy for the Republican nomination for U.S. Senate in April 2015.
Rubio told conservative radio host Huge Hewitt last Monday that he was "deeply impacted" by the shooting massacre in Orlando that left 49 dead and more than 50 injured at the Pulse gay nightclub.
"I haven't even given a thought in that perspective other than to say that I've been deeply impacted by it, and I think when it visits your home state, when it impacts a community you know well, it really gives you pause to think a little bit about your service to your country and where you can be most useful to your country."
Democrats and some opinion columnists have lambasted Rubio for saying that it would be the Orlando tragedy that finally brings him back into running for Senate, saying that the path to running for the seat that he first won in 2010 was carefully orchestrated.
"He's now using this tragedy … as an excuse, an epiphany to run for the Senate," Murphy added.