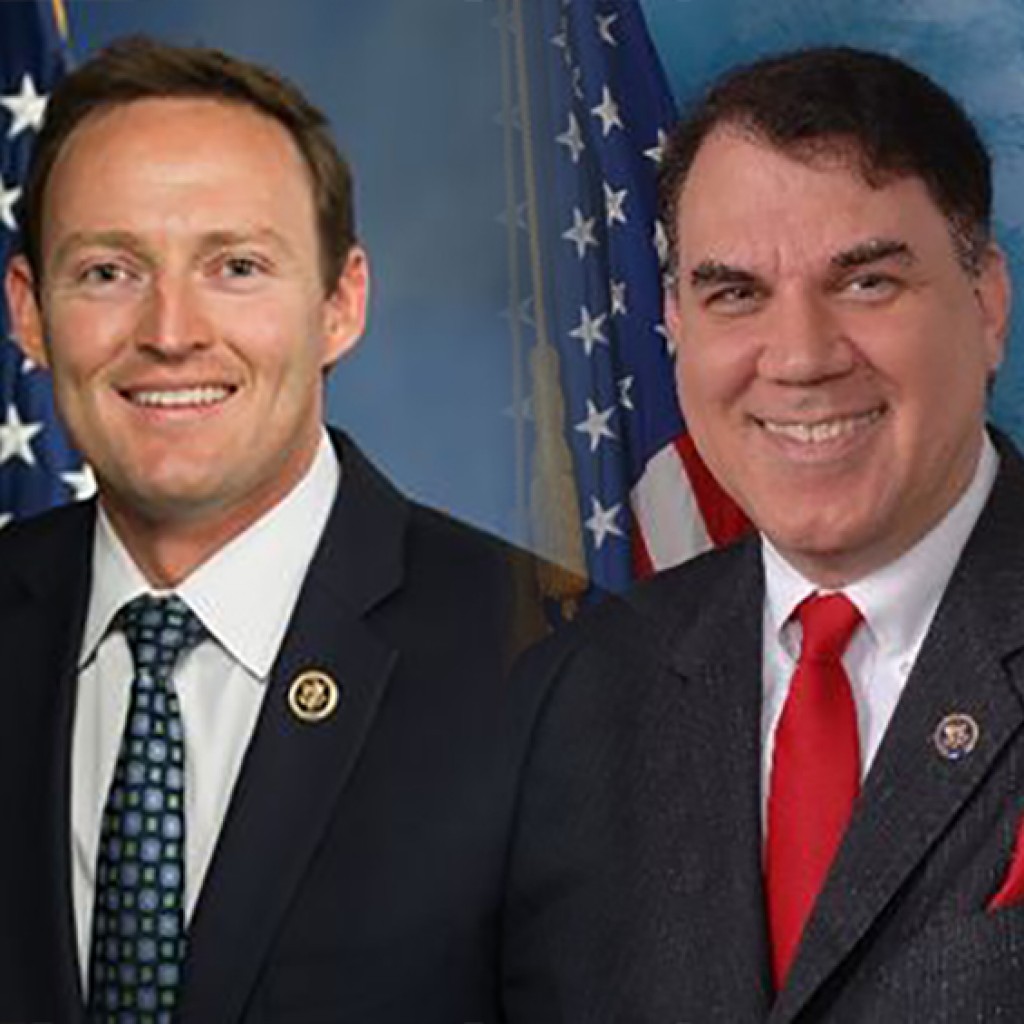 A new poll out of the Florida Senate race confirms what Republicans in Washington have been thinking is the case for sometime now – that Marco Rubio is the only Republican who can beat the two major Democrats in the U.S. Senate race this fall.
The Quinnipiac survey out Wednesday shows Rubio up over Congressman Patrick Murphy 47 percent to 40 percent, and up over Congressman Alan Grayson, 48 percent to 40 percent.
Every other matchup between the current candidates show Murphy and Grayson ahead.
Rubio has yet to decide whether or not he will for re-election this year. The deadline to qualify is Friday at noon.
"With Republican national leaders worried about keeping control of the U.S. Senate, Sen. Marco Rubio might ride to their rescue if he decides to reverse field and seek re-election," said Peter Brown, assistant director of the Quinnipiac University Poll.
"None of of the other Republican candidates for Sen. Rubio's seat has a lead over either of the two Democrats," Brown said.
Murphy had a 43 to 31 percent lead over Manatee county developer Carlos Beruff, a 42 to 32 percent lead over North Florida Congressman Ron DeSantis and a 41 to 31 percent lead over both Lt. Gov. Carlos Lopez-Cantera and Orlando businessman and former military veteran Todd Wilcox.
Grayson led DeSantis by 41 to 33 percent, Beruff by 40 to 33 percent, Lopez-Cantera by 40 to 35 percent and Wilcox by 39 to 34 percent.
Although no longer relevant, the poll also shows Pinellas County Congressman David Jolly trailing both Murphy and Grayson by identical 41 percent to 34 percent margins. Jolly dropped out of the race last Friday, saying that he believed Rubio would be entering it.
Rubio has been besieged by reporters over the last week to make his decision, which greatly affects the other Republicans in the race. He said late last week that he would spend the weekend with his family to make up his mind, but told CNN on Tuesday that, "I'll let you know when I'm ready for it."
Asked if he has made up his mind, he said, "When I make a decision and I'm ready to announce, I'll tell you."
Rubio would not say if would commit to serving a full six-year term if he were to keep his seat. "Well, when I make my decision, if that's a pertinent question, we'll answer it. But we're not ready to announce anything yet."
Democrats have said they would pour millions into the senate if Rubio enters it, hoping a defeat would kill his political career. Today's poll indicates it might not be that easy.
The poll also includes the rankings of two other Florida politicians.
Democratic Senator Bill Nelson has a very positive 52 percent favorable, 22 percent unfavorable rating.
The poll also shows that, as in virtually every other poll taken during his five-and-a-half years in office, Rick Scott is underwater, with 43 percent approving of his performance, and 46 percent disapproving.
Quinnipiac University surveyed 975 Florida voters from June 8-19, with a margin of error of +/- 3.1 percentage points;