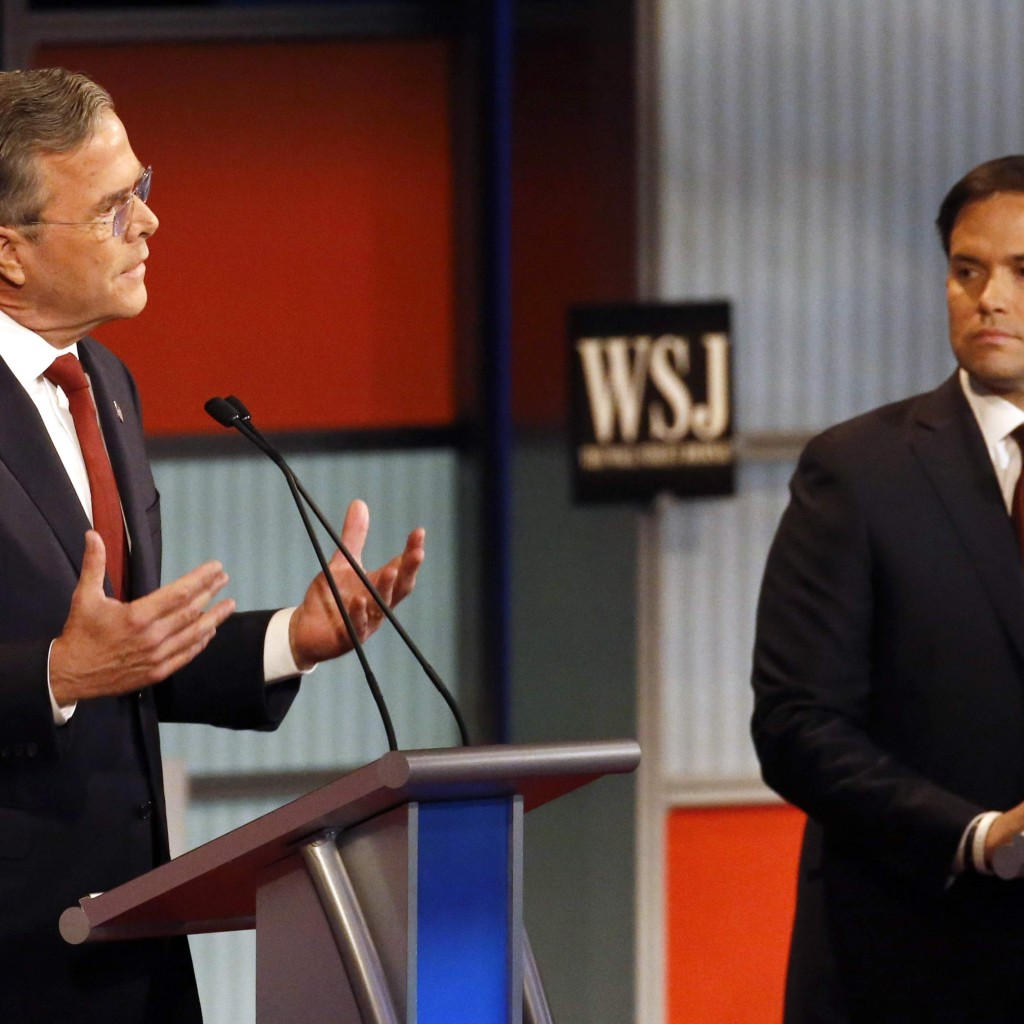 Jeb Bush has picked his candidate in the U.S. Senate race.
The former Florida governor announced Thursday he was backing Marco Rubio in the U.S. Senate race. The announcement came one day after Rubio announced he was running for re-election.
Bush took to Twitter on Thursday to announce his support, saying he is "joining many good conservatives in supporting" Rubio. He continued by saying there is "nothing more important than" keeping a Republican majority in the Senate.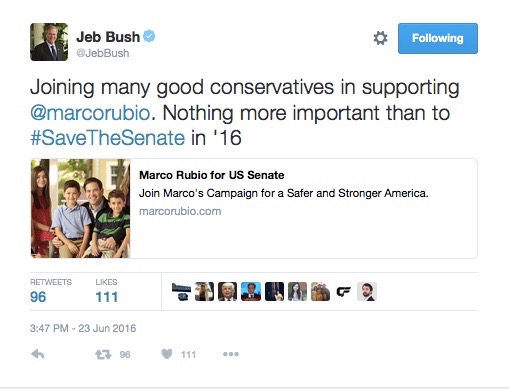 Both men were among the more than a dozen Republicans vying for their party's nomination for president. During the campaign, Bush had a few harsh words, including telling him he should be showing up to work.
"I'm a constituent of the senator, and I helped him, and I expected he would do constituent services, which meant he would show up to work," said Bush during the CNBC debate in October. "When you signed up for this, this was a six-year term, and you should be showing up to work."
Bush dropped out of the race after the South Carolina primary. Rubio dropped out a few weeks later after a disappointing showing in the Florida primary.
Rubio faces Republicans Todd Wilcox and Carlos Beruff in the Aug. 30 Republican primary.