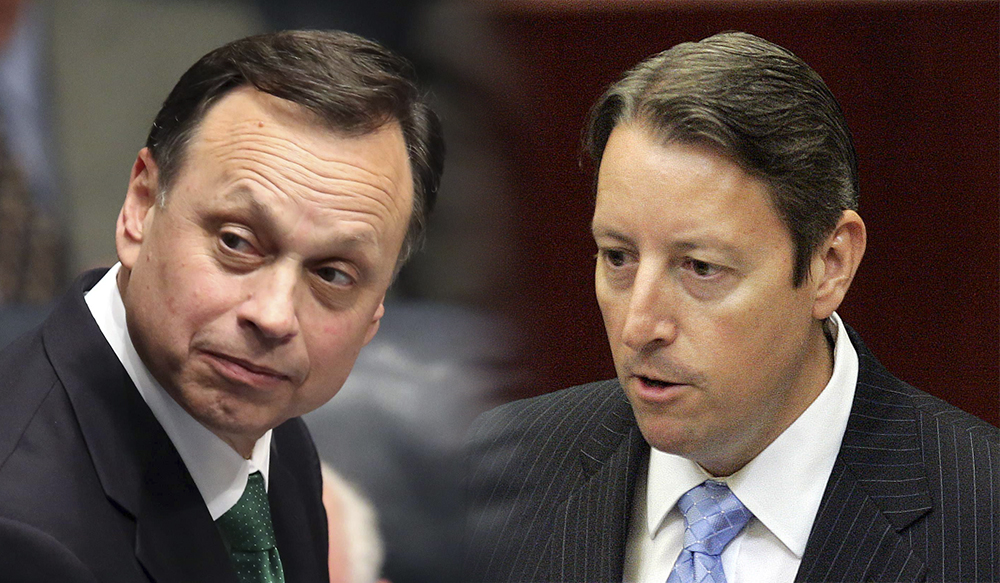 Two key Republicans will be returning to the Florida Senate in new districts and without opposition.
Bill Galvano of Bradenton and Tom Lee of Brandon were the only candidates to meet Friday's noon filing deadline and thus have been assured of returning to Tallahassee.
Lee's political future had seemed uncertain after court-ordered redistricting could have placed both him and Galvano in the newly drawn District 21, which covers parts of Hillsborough and Manatee counties.
Lee declined to run against Galvano, and after considering a run for the Hillsborough County Commission opted instead to move within the boundaries of the new District 20.
The move keeps two powerful GOP voices in Tallahassee.
Galvano is in line to become Senate President in 2019, provided Republicans keep their majority in that body. Lee served as the chair of the appropriations committee in the last session.
Galvano picked up high-profile help recently when Florida Agriculture Commissioner Adam Putnam campaigned for him in Wimauma in southern Hillsborough. Galvano has worked closely with Putnam to attack citrus greening, which threatens the livelihood of the state's citrus farmers.
He was first elected to the state House of Representatives in 2002, and then to the Senate in 2012. He served as Republican majority leader in 2014.
Lee initially was elected to the Senate in 1996 and was re-elected without opposition in 2000. Redistricting forced him to run again two years later, but he was again elected without opposition. In 2004, he served as the Senate president.
After losing a statewide election in 2006 to Alex Sink for chief financial officer, Lee left politics before returning in 2012.
"I just humbly look forward the privilege of serving West Central Florida in the Senate," Lee said in a statement Friday. "When a public servant does a job between elections, the re-elections tend to take care of themselves.
"I represent everyone in our district, not just those in our party. Without a Facebook or Twitter account, I tend to rely on the old-fashioned way of doing things."
Lee hopes to close on a piece of property within the boundaries of his new district by early next month.
In campaign filings with the state, Galvano listed his net worth at $2.064 million. Lee listed his net worth at $2.9 million.