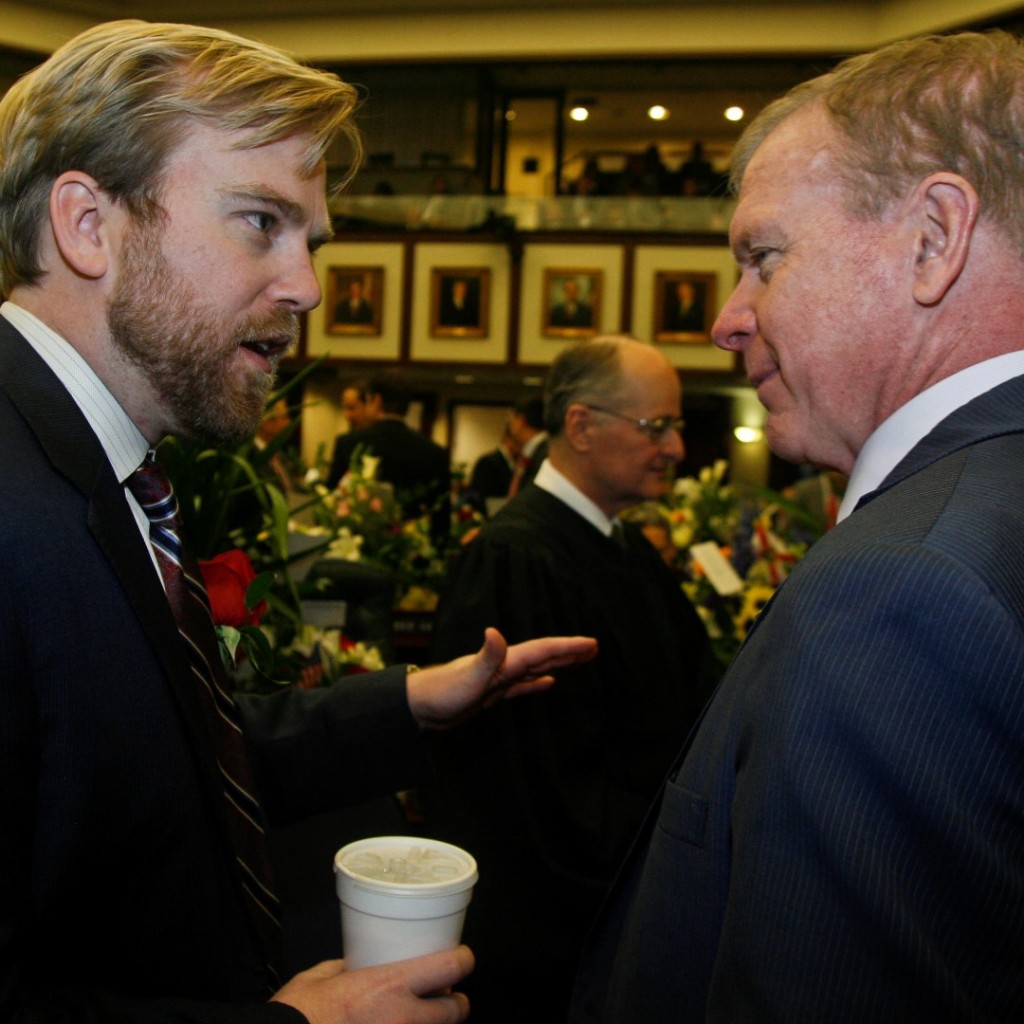 This year, Jamie Grant got lucky.
The Hillsborough County Republican qualified for office with no opposition, meaning he's an automatic walk-on for the 2016-18 term.
But for Grant, who represents Florida House District 64, that's far from the story two years ago.
He was re-elected, then had the results thrown out after legal challenges put them into question, before finally regaining his seat.
"While it's hard to imagine a more frustrating campaign than last cycle, I'm a big believer in focusing on what you can control and ignoring the rest," Grant told FloridaPolitics.com. "The craziness of the last cycle definitely tested that."
Let's go back to the beginning: Grant was first elected in 2010, defeating Democrat Michael Steinberg, after prevailing in a five-candidate primary race.
He was re-elected in 2012 without opposition.
But in 2014, the 33-year-old attorney and tech entrepreneur faced a Republican primary challenge from Steinberg's wife, Miriam Steinberg, a Tampa engineer.
With no other challenger, that would have been an open primary for all voters. Otherwise, Florida is a closed primary state, available only to party-registered voters.
But state Division of Elections officials previously ruled if a write-in candidate qualifies for the general election, that keeps what would have been an open primary, closed. 
That summer, up popped a write-in candidate for District 64, Daniel Matthews, who had just graduated from Florida State University and wound up never campaigning, raising money or talking to reporters.
Candidates and parties, though they don't admit it, have been known to recruit political novices to run as write-ins to close a primary, which usually benefits an incumbent. Grant and Steinberg have both said they didn't get Matthews to run.
Soon, Michael Steinberg, also an attorney, challenged Matthews' write-in candidacy on several grounds.
He claimed Matthews didn't live in the district but still resided in Tallahassee. Steinberg also said Matthews had unfairly prevented him and other Democrats and independent voters from casting ballots in an open primary.
A trial judge disqualified Matthews, finding he was living in Tallahassee and not Hillsborough County when he qualified.
Matthews appealed, and the 1st District Court of Appeal reinstated him, saying candidates have to live in their districts only at the time they're elected.
"Jamie was first elected (in 2010) after entering a five-way primary in a race that was all about strategy, micro-targeting, and focusing on the issues," said Jen Lux, his campaign manager. "Unfortunately, the operation and strategy of the 2014 campaign centered around keeping up with rulings and trying to guess what that meant for the campaign and the district."
Steinberg then took the case to the Supreme Court, which paused the proceedings until it decided a similar case in South Florida.
(In February, that court struck down the state law requiring write-in candidates to live in the districts they're running for when they qualify, finding it conflicted with a constitutional provision that requires candidates to live in their districts "at the time of election.")
Grant won the November 2014 election but the House of Representatives shortly after that tossed out the results, citing the then-ongoing litigation.
That left Grant's seat vacant, requiring Gov. Rick Scott to call a special election in April 2015. For almost six months, more than 157,000 people went without representation in the Florida House of Representatives, which Grant called "the most frustrating part of the situation."
"Despite the challenges, our team of volunteers worked incredibly hard last cycle, but could barely keep straight which election they were working towards at which time," Lux said. "We just knew that Team Grant had to keep driving turnout, and our supporters had to keep voting to ensure Jamie was re-elected."
But Miriam Steinberg decided not to run again, and Grant finally crumpled Matthews with about 91 percent of the ballot. Grant rejoined the House for the final days of that year's legislative session. 
The good news out of that Sturm und Drang? It reset Grant's term-limit clock, meaning he can serve in the Florida House until 2024. 
"I believe campaigns should be about public policy, about ideas, and should be won on the doorsteps of the district, not in a courtroom," he said. "Going from that experience to being elected without opposition, I pray it's safe to say I've seen the farthest ends of the campaign spectrum over the last two years."