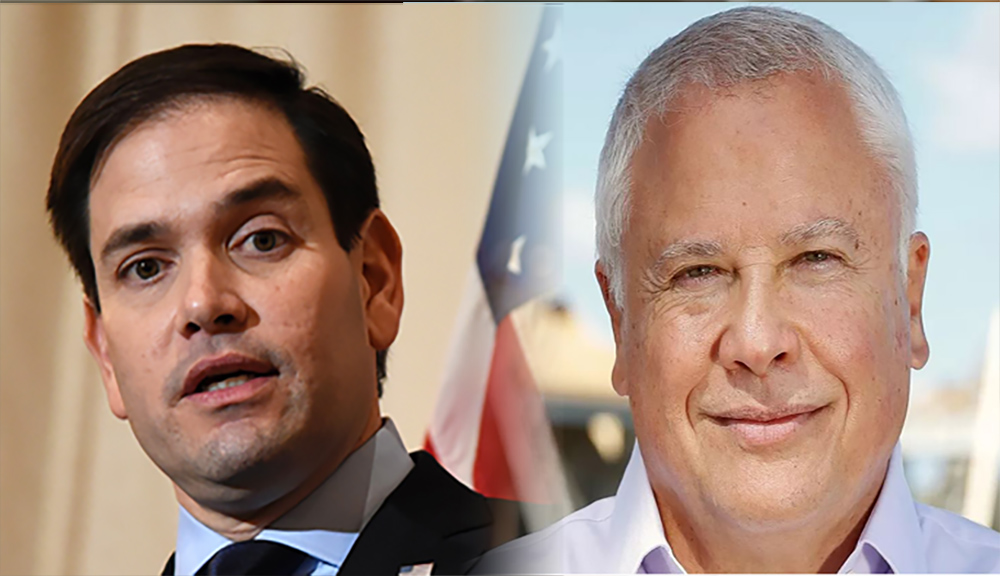 Marco Rubio holds a 60-plus point lead over Carlos Beruff.
That's according to a new Associated Industries of Florida poll of likely Republican primary voters. The survey — conducted June 27 and June 28, one week after Rubio announced he was running for re-election — found 71 percent of respondents said they would support Rubio in the primary.
Seven percent of voters said they would vote for Beruff, while 18 percent said they were still undecided.
Rubio announced last week he was running for a second term in the U.S. Senate, reversing a previous decision to return to private life when his term ended. The decision cleared the field, with Republicans Ron DeSantis, David Jolly, Carlos Lopez-Cantera and Todd Wilcox all bowing out of the race.
Beruff, a Manatee County homebuilder who has poured a significant amount of his own wealth into the race already, said he would continue to run for the seat. He has said he is prepared to put another $10 million to $15 million more into the race.
Rubio has received the backing of several top Republicans in Florida, including Chief Financial Officer Jeff Atwater, Agriculture Commissioner Adam Putnam, and former Gov. Jeb Bush. He's also received support from the National Republican Senatorial Committee and Sen. Ted Cruz.
One top Republican who hasn't thrown his support behind him? Gov. Rick Scott.
In a Facebook post last week, Scott stopped short of endorsing Beruff, but said the "Florida voters deserve the opportunity to consider his candidacy alongside Sen. Rubio and make their own decision."
While the AIF polling memo notes Rubio's entry into the race creates an entirely different field than just a few weeks ago, it also points out Rubio was leaps and bounds ahead of Republicans even before he got into the race.
When AIF conducted a similar survey in April, 50 percent of Republicans said they would support Rubio. The April survey found 5 percent of respondents would support Beruff, while 26 percent said they were undecided. Jolly was in second in the April survey by AIF, with 8 percent support.
The AIF poll is in line with another poll released this week. A survey conducted for News 13/Bay News 9 found 63 percent of Republicans would vote for Rubio in the Aug. 30 primary, while 11 percent said they planned to support Beruff. In that survey, 13 percent of respondents were undecided.
The most recent AIF poll surveyed 750 likely voters and has a margin of error of 4 percent.