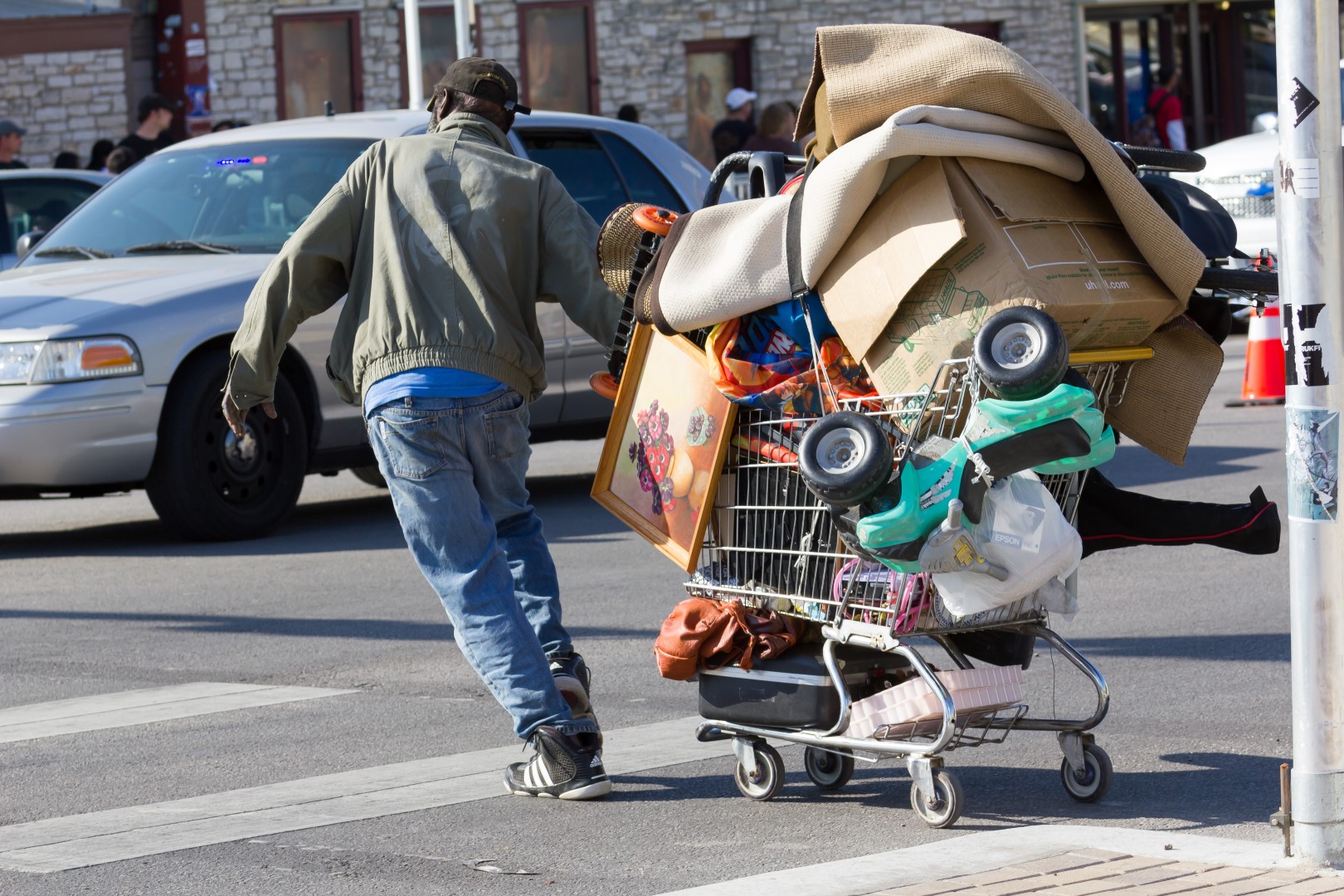 The Obama administration's goal to eliminate homelessness among military veterans by the end of the year could be a difficult mission as tens of thousands of vets remain on the streets, including perhaps 3,000 in Florida.
A point-in-time count in February around the Tampa Bay area counted nearly 400 veterans living on the streets of Pinellas County.
In Hillsborough County, 181 vets were without homes. That number represents a 42 percent drop from the previous year, but was more than the 170 counted in 2013, according to statistics provided by the Tampa Hillsborough Homeless Initiative.
"I'm happy to see that," said Antoinette Hayes-Triplett, director of the initiative. "Of course, we always want more."
While veteran homelessness across the nation varies widely state by state, locally, the administration's goal is within reach, she said.
"I think we've finally got all the pieces together in our community," she said. "I think (eliminating homelessness here) is realistic. When we talk about ending homelessness among veterans, that doesn't mean there won't be a single homeless veteran out there. It means that we have the resources to help anyone out there get into housing.
"And we're on the verge of that here."
The primary resources here include mostly landlords and owners of vacant apartments and houses stepping up to offer the space for homeless veterans.
"We need partners who have those units available," Hayes-Triplett said. Rent would come from subsidies provided by the federal government through the initiative.
Some communities have more resources than others, she said, and some will hit the administration's goal by the end of the year. Others will not.
"Some have already hit that mark," she said, "but not many."
The U.S. Department of Housing and Urban Development, the agency that oversees and funds efforts to reduce homelessness in the United States, said the 2015 count, the most recent data available, found nearly 48,000 veterans living on the streets.
Of those, 3,926 were counted in Florida, which ranked second in the nation behind California, which tallied just over 11,000 homeless vets.
The Sunshine State is doing something right, though. Since 2009, homelessness among veterans fell by nearly half, HUD statistics say.
Earlier this month HUD and the U.S. Department of Veterans Affairs awarded nearly $38 million to help get veterans off the streets. The grants, awarded through the HUD-Veterans Affairs Supportive Housing Program, mainly assisted in paying rents for thousands of qualifying veterans across the country.
"Supporting the brave men and women who served our nation is not only our honor but also our responsibility," said HUD Secretary Julián Castro in a statement released June 2. "Joining the more than 111,000 formerly homeless veterans who have already found homes through this successful program, thousands more brave veterans will be able to start a new chapter in their lives.
"It's a privilege to partner with communities dedicated to ensuring that no veteran has to call the streets their home."