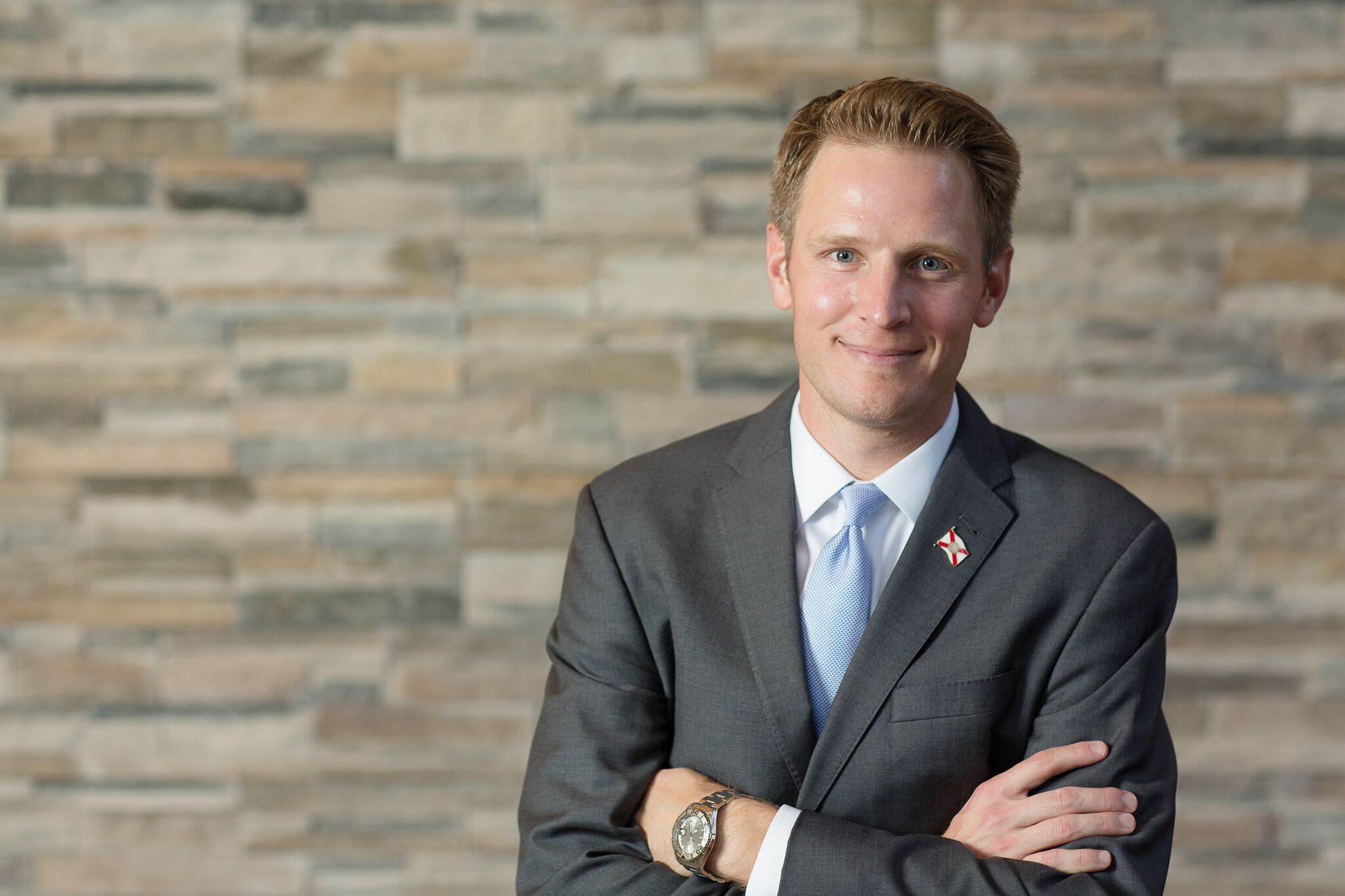 There are more than 300 candidates running for the 160 seats in the Florida House and Senate. And, try as we will, FloridaPolitics.com won't be able to interview all of them.
So we are asking every candidate, including incumbents, to complete a questionnaire we believe offers an interesting, albeit, thumbnail sketch of who they are and why they are running. If you are a candidate and would like to complete the questionnaire, email [email protected].
Today's candidate spotlight features Donnie Horner III, a Republican running for Florida House District 11.
Here he is in his own words:
Significant other? Kids?
I'm married to Dr. Kristen Horner, a Jacksonville dentist. We don't have any children but have a Goldendoodle puppy named Ellie.
Education background? Professional background?
Growing up the son of an Army officer and an Army officer's wife, I moved around a lot as a kid. I am a product of public, DOD, and private schools. I graduated from State College Area High School in 2002, Canterbury School in 2003, received a B.S. in Political Science from the U.S. Naval Academy in 2008, and an MBA from Jacksonville University in 2011.
I have been an officer in the Navy, vice president of business development for MainOcean Port Services, and a national sales representative for Beaver Street Fisheries.
What was your first job?
Officer in the U.S. Navy.
In 25 words or less, why are you running for office?
I have a passion for public service and want to represent the people of the 11th District with the dignity and respect they so deserve.
Did you speak with anybody in your political party before deciding on running? Receive any encouragement? From whom?
I consulted family and friends. They include my parents, wife, and extended family. The friends I spoke to included John and Herbert Peyton, Josh Woolsey, Ryan Sadler, and Daniel Davis. I received encouragement from all of them to follow my heart and run for political office.
Who do you count on for advice?
My wife, Kristen, most notably. I also count on my family and friends. I call on John and Herb Peyton, Mark Frisch, and Tim Baker the most.
Who is your political consultant? Campaign manager?
Tim Baker and Brian Hughes. Peret Pass.
Who was the first person to contribute to your campaign? Why did they donate?
Sam Kalil was the first person to write me a check. While I don't speak for Sam, I hope that he contributed to my campaign because he believed in me as a person, a colleague at Beaver Street Fisheries, and as a future state representative.
Who, if anyone, inspires you in state government?
I look up to Florida's CFO Jeff Atwater and Florida's Commissioner of Agriculture, Adam Putnam. On the local level, I'm inspired by Sen. Aaron Bean.
Why do people mistrust elected officials and what are you going to do about it?
I think there's a perception that politicians go back on their campaign promises once they are elected. There is probably some truth to that. Further, because of the exorbitant amount of money that has to be raised in order to be elected, the public is led to believe that politicians are tied to special interest groups rather than the public at large.
As a representative, I'll do what I say I'm going to do and won't risk my integrity for political expedience. I think demonstrating a strong moral fabric and setting a proper example is the best way to combat the public's mistrust of elected officials.
What are three issues that you're running on? (You're not allowed to say education or "improving the schools")
1) Public Safety. Without public safety, we don't have a community, city, state, or country. We must provide our first responders with what they need in order to keep our citizens safe.
I'm proud to have earned the endorsements of the Florida State Fraternal Order of Police, and the Jacksonville Association of Firefighters.
2) Economic Development. A strong economy starts with jobs. As an executive at MainOcean and as a leader in national sales at Beaver Street Fisheries, I am well qualified to lead economic development as a representative in Northeast Florida.
As Florida continues to grow, and it will, it is imperative to understand that it will grow in Northeast Florida. South Florida is largely built out, the I-4 corridor is largely built out, and Tampa-St. Pete is built out. Northeast Florida has the infrastructure, the natural resources, and the space we need as a state in order to attract businesses and economic development.
We need to empower entrepreneurs, eliminate red tape (i.e. the business rent tax), and incentivize private sector business. I'm proud to have earned the endorsement of the Jacksonville Regional Chamber of Commerce (JaxBiz).
3) Veterans Affairs. House District 11 is home to Mayport Naval Base and more veterans than any district in the state of Florida. As a Naval Academy graduate, president of my class, and a retired Naval officer, I am credentialed and qualified to represent Mayport and our veterans in this race.
4) I know it states that I'm not supposed to put "education" down, but this is a big part of my platform. I'm a product of school choice. As a young child and young man, my family moved around quite a bit due to my father being a career military officer.
I am a product of public schools, private schools, and DOD schools — and firmly believe that every child deserves a quality education regardless of the zip code in which they live. I'm proud to be endorsed by the chairman of the State Board of Education, Gary Chartrand.
What is a "disruptive" issue (i.e. ride-sharing) you are interested in?
I'm interested in a number of issues, but a hot-button issue (especially in HD 11) is JaxPort. It is my opinion that we must dredge the St. Johns River in order to accommodate the larger post-Panamex ships that are being built.
Without the deep water, we don't have the necessary depth to accommodate these ships. As a landlord port, in which we rent space to local ship companies, we are in danger of losing business to other ports (Savannah, Charleston) if we don't get the deep water. We need to make a case to the state and to the federal governments as to why we need the deep water and why we need it now.
I am proud to be endorsed by the immediate past chairman of the JaxPort board of directors, John Falconetti.
What does your legislative district need from Tallahassee?
There are a number of things we need, but some of the most notable are infrastructure funding, education funding (charter schools in Duval County lag behind in per-pupil funding by $1,700 as compared to the rest of the state), public safety initiatives, economic development leadership (i.e. JaxPort, incentives, cut the business-rent-tax), etc.
Who was the best governor in Florida's modern history?
Gov. Jeb Bush.
If you could amend the Florida Constitution, what would you change?
 NA
Are yard signs an important part of campaigning in your district?
Yes and no. We give yard signs to those voters who ask for them, but it is not the first priority or our first means of building name recognition.
What's the first thing you read each morning?
Each morning I read two actual newspapers — The Florida Times Union first. The New York Times second.
Where do you get your political news?
Florida Times Union, New York Times, Florida Politics, the University of Virginia's Center for Politics, Kiplinger's.
Who do you think will be the next President of the United States?
I think it's too early to tell. I like to make presidential predictions after the selection of the vice presidential candidates and after the conventions.
60 Minutes or House of Cards?
60 Minutes. I liked the first season of House of Cards, but it got a little carried away since then.
Social media presence? Twitter handle?
 Facebook, Instagram (@DonnieHorner3), Twitter (@DonnieHorner3)
In 140 characters, what's a tweet that best describes your campaign message?
I'm a veteran and businessman who believes that constituents are not an interruption of the daily routine, they are the reason for it.
Hobbies?
I'm an early riser who likes to start my day with a cup of coffee, the newspaper, and a couple of over-easy (dippy) eggs.
In my free time, I like to read, play golf, run, and sail.
Before I give a speech or attend a forum, I clear my head by going for an hour run. I find peace and tranquility on the golf course, near the ocean, and sailing on the St. Johns River. I'm happiest on my daily evening walk with my wife and puppy.
I begin each week by attending mass at our church, Our Lady Star of the Sea.
Favorite sport and sports team?
I don't have a favorite, but I follow NASCAR, baseball, golf, football, tennis, hockey, and basketball.  I am a Navy Hockey and Navy Baseball alum.
College teams: Navy and Florida in our house; my wife's a Gator.
Pro Teams: Aric Almirola and Trevor Bayne are my favorite NASCAR drivers. I like the Jaguars, Capitals, and Yankees.
Favorite non-professional or college team: The USA Olympic Hockey team. My dream as a young player wasn't to be in the NHL; it was to play for my country in the Olympics.