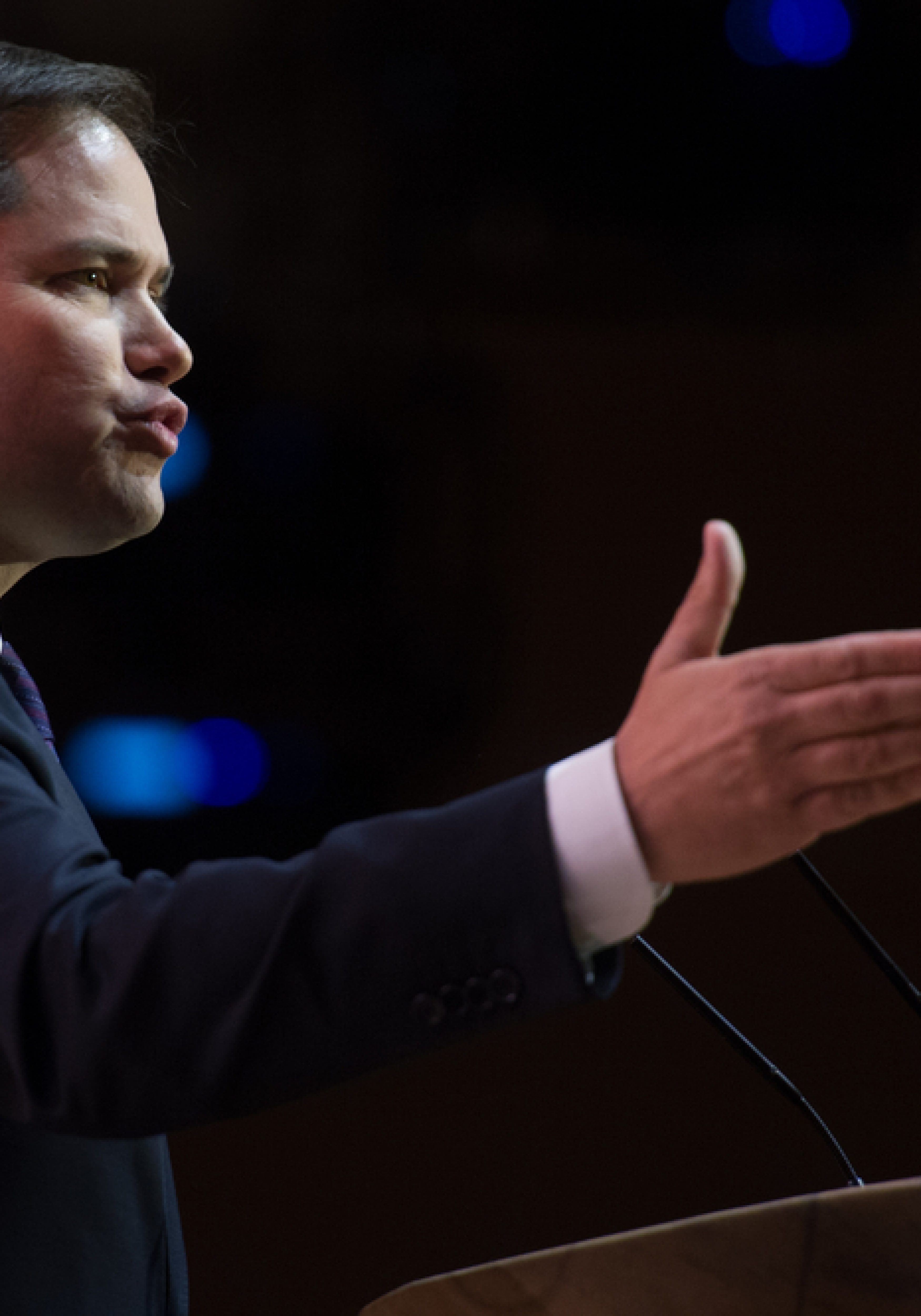 The National Rifle Association has backed Marco Rubio in his re-election bid.
In a statement Thursday, officials with the NRA they were supporting Rubio because he has been a "strong advocate" for law-abiding gun owners.
"Marco Rubio is a strong advocate for the rights of law-abiding gun owners and sportsmen," said Chris Cox, the executive director of the NRA, in a statement. "He has fought to preserve our Second Amendment freedoms and hunting heritage, and stood strong against President Obama, Hillary Clinton and former New York City billionaire Mayor Michael Bloomberg's extreme gun-control agenda."
The Florida Democratic Party said the endorsement was "hardly surprising," pointing to his opposition to "common sense gun safety measures backed by more than eight in 10 Floridians."
"The NRA knows Rubio can be counted on to look out for the gun lobby no matter what his constituents think," said Allison Tant, the chairwoman of the Florida Democratic Party. "Unfortunately for Rubio, the people of Florida have had enough with the NRA's insistence that nothing can be done to prevent gun violence."
The NRA endorsement was one of three endorsements the Rubio campaign is touting this week. The Miami Republican also received the support of the Tea Party Patriots and the U.S. Chamber of Commerce.
Jenny Beth Martin, co-founder of Tea Party Patriots, said her organization was urging its members and supporters to vote for Rubio this election cycle. Martin, in a statement announcing the support of the "Tea Party Patriots Citizens Fund," said Rubio's re-election will help secure a Republican majority in the Senate.
"Control of the U.S. Senate is at stake in the November election — and with it, control of the U.S. Supreme Court," she said. "Sen. Rubio's re-election will help ensure that Republicans maintain the majority, and can use that majority to prevent the nomination and confirmation of a liberal to replace the late Justice Antonin Scalia."
The U.S. Chamber also announced its support for Rubio, with Rob Engstrom, the organization's political director, said the chamber was "all in for Rubio."
Rubio announced last month he was running for re-election, reversing an earlier position that he would return to Florida once his term was over in January. Rubio faces Manatee County Republican Carlos Beruff in the Aug. 30 primary.