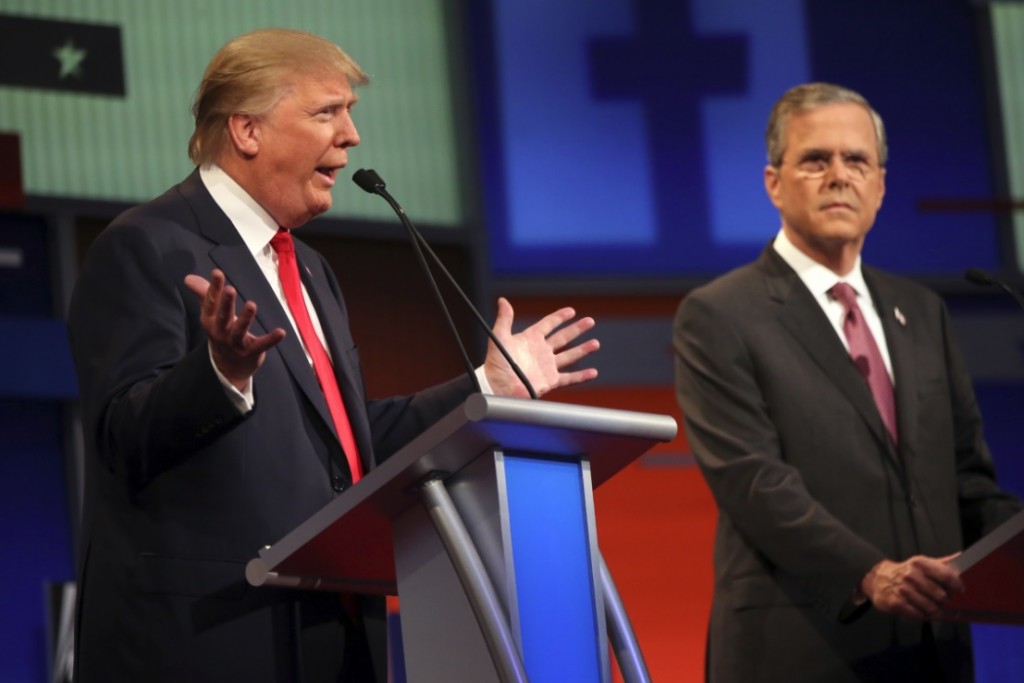 We're one week out from the Republican National Convention, but that doesn't mean there's unity within the GOP ranks.
In an interview to be broadcast Monday night on MSNBC, former Florida Gov. Jeb Bush says Donald Trump's supporters will "feel betrayed" when his promises go unfulfilled if he's elected in November.
Speaking to GOP strategist Nicolle Wallace from Kennebunkport, Maine, the vanquished presidential candidate says Trump, "To his credit, was very smart at exploiting these kind of opportunities. He's a master at understanding how the media works — more than anybody I've ever seen in politics. Kudos to him, for kind of creating the environment and then manipulating the environment to his effect."
Bush added that the "tragedy" of his nomination is that "there isn't going to be a wall built. And Mexico's not going to pay for it. And there's not going to be a ban on Muslims. … This is all like a alternative universe that he created. The reality is, that's not going to happen. And people are going to be deeply frustrated and the divides will grow in our country. And this extraordinary country, still the greatest country on the face of the Earth, will continue to stagger instead of soar. And that's the heartbreaking part of this, is I think people are really going to feel betrayed."
Despite the fact that he and his super PAC raised more than $150 million in his presidential campaign in 2015-2016, Bush dropped out of the race on February 20, after finishing a disappointing fourth in South Carolina, his last stand to right his struggling campaign.
A clip of the interview is shown below. You can watch the entire interview at 10 p.m. ET on MSNBC as part of a special hour anchored by Rachel Maddow and Brian Williams.