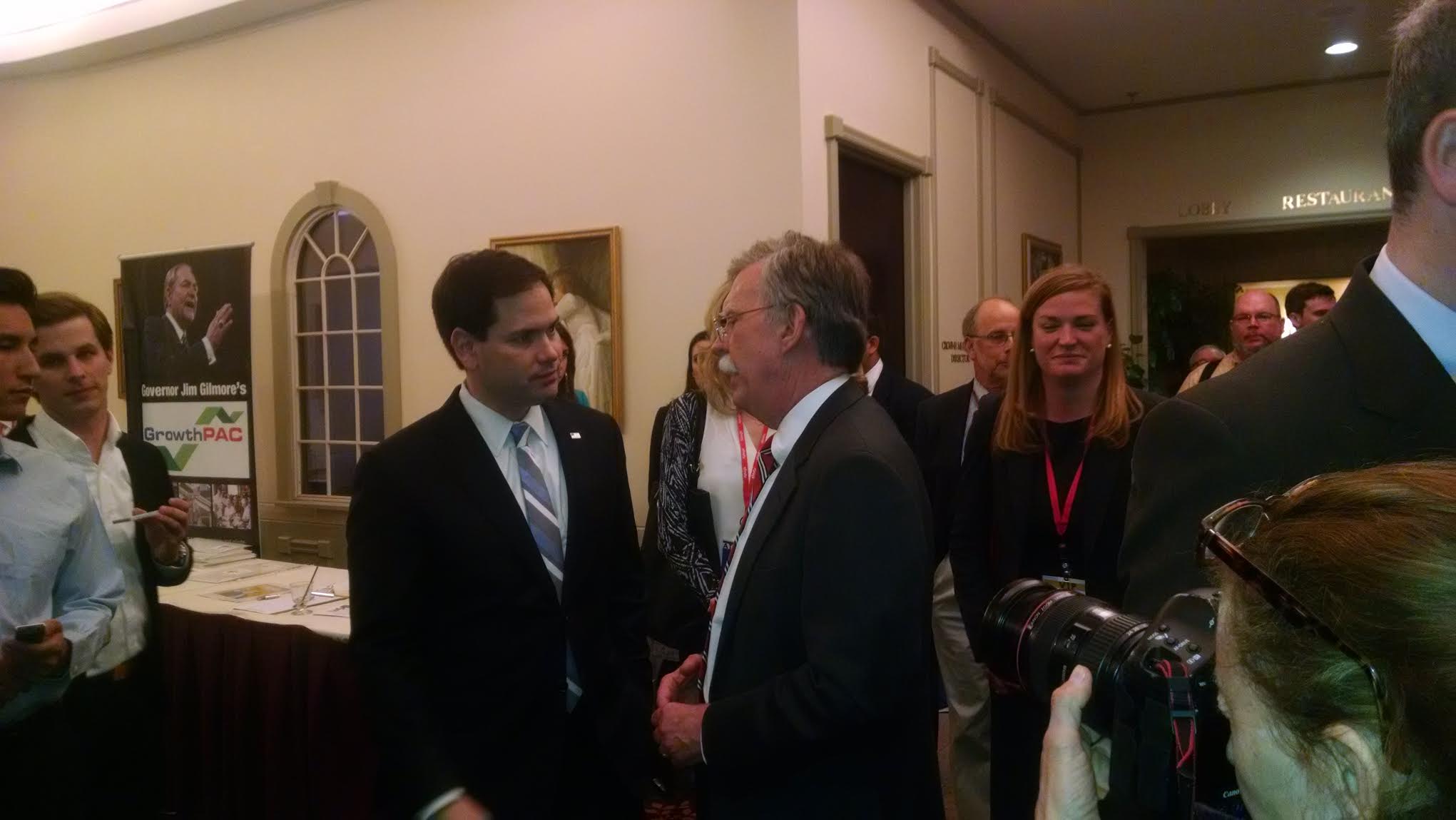 Former U.N. Ambassador John Bolton, who flirted with a presidential run briefly last year, is getting active in supporting Florida Republicans running for re-election this year.
Bolton announced today his political action committee, known as the John Bolton PAC, is contributing $10,000 to Marco Rubio's Senate campaign, and $5,000 to Congressman Ron Desantis' bid for re-election to Florida's 6th Congressional District. He endorsed them both last month.
"Marco Rubio understands foreign policy and he is a critical voice to have in the U.S. Senate during these precarious times at home and abroad," Bolton said Wednesday. "Marco is a champion for strengthening our military and advancing our international interests, which is why I endorse him and the John Bolton PAC has donated the maximum amount of $10,000 to his campaign for the U.S. Senate."
Noting DeSantis' military background serving in Iraq with the Navy, Bolton said, "Since joining the House of Representatives, Ron has been a leader in the fight against terrorism and as chairman of the Subcommittee on National Security, he has worked diligently to defend our homeland; just a few of many reasons why I strongly endorse his re-election to Congress."
With these contributions, Bolton's PAC has now contributed $377,000 and endorsed 50 candidates in the 2016 cycle. He created the PAC in 2014 to help more hawkish candidates who emphasize national security in their campaign platforms.
Both candidates are running in contested GOP primaries next month. though Rubio is crushing his lone GOP opponent — Carlos Beruff — in every poll taken since that race was reduced to two candidates.