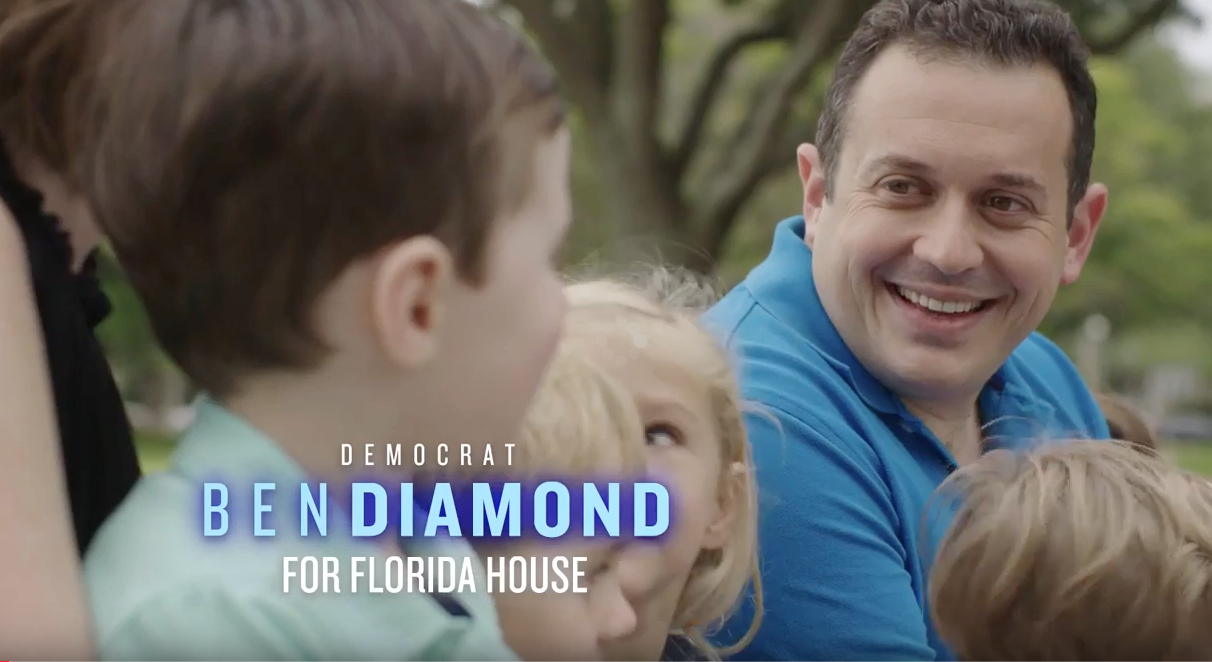 St. Petersburg attorney Ben Diamond is going up with his first television ad in his House District 68 campaign. Coincidentally or not, it comes a day after his Democratic opponent, Eric Lynn, announced his first ad would begin airing today.
The 30-second ad starts with a narrator saying about the candidate that he "knows how to defeat powerful special interests to help Pinellas families, then took on big polluters" which helped clean up Tampa Bay's water supply. A campaign spokesman say that's a reference to Diamond working hard to get the Florida Land and Water Amendment in 2014 on the ballot.
The ad also says he'll end high-stakes testing, and will demand reforms to end "pay-to-play" politics.
"I'm so grateful to my supporters who are helping us get our message out," said Diamond. "We know once the voters hear how I will fight for them, we're going to be successful on Election Day."
Diamond has raised more than $159,000 in his campaign account, and another $31,000 in his political committee, "Protecting Pinellas Families."
Lynn has raised over $75,000 in his campaign account, and maintains more than $300,000 in his political committee, the "Pinellas County Voters Fund."
Here's Diamond's ad: