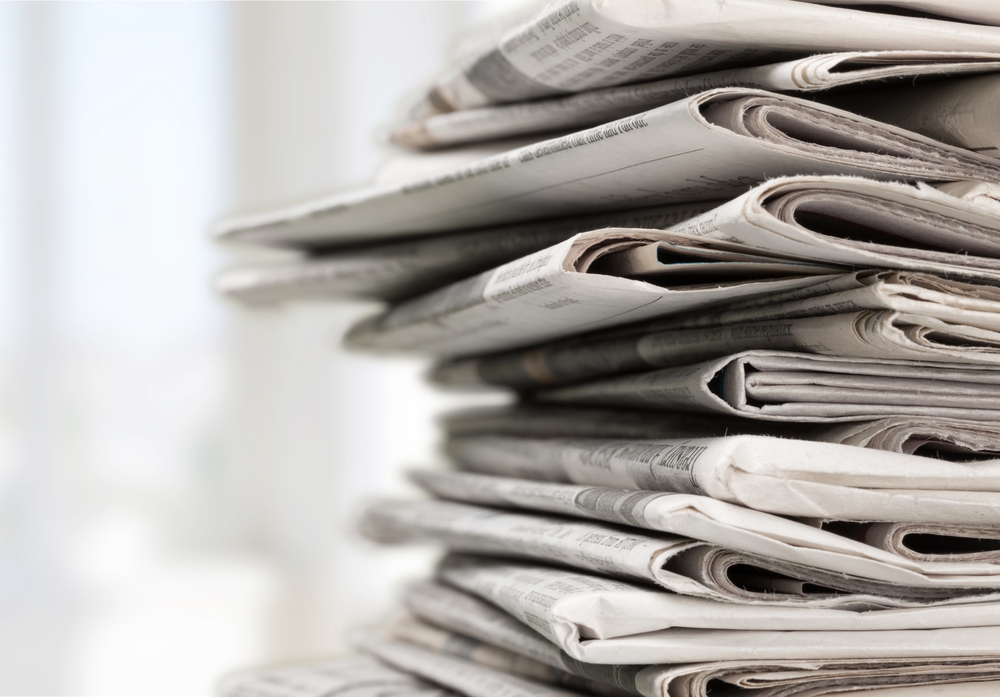 It's the one word that strikes fear — or at least puts heartburn — in the chests of corporate management: Union.
And the new barons of journalism aren't immune.
The Ledger's newsroom workers now are moving to unionize, according to a Tuesday press release from the NewsGuild-CWA (Communications Workers of America).
The Ledger, Lakeland's newspaper of record, was owned for 42 of its 92 years by The New York Times Company. It was bought in 2011 by Halifax Media, which was itself was later taken over by GateHouse Media.
"Reporters, photographers, copy editors and other employees in The Ledger's newsroom signed cards stating their desire to be represented by The NewsGuild-CWA," the release said. "The cards, filed Monday at the Tampa regional office of the National Labor Relations Board, will trigger an NLRB-monitored election by Ledger staff members in the next 20 to 40 days."
If a majority votes "yes," said the release, then "the newsroom will unionize and begin working with The Ledger's corporate owner to negotiate a first labor contract."
The Ledger, with a daily circulation of 45,900 and Sunday circulation of 61,000, "would become the only paper in Florida and the first in modern memory to have a unionized newsroom," representing up to 30 Ledger employees, according to the release.
Gary White, a 14-year Ledger reporting veteran, is one of the organizers. When asked if he were worried about GateHouse shutting down the paper if it unionizes, he said that "is always a possibility."
"But the GateHouse approach is unsustainable," he added. "As far as I'm concerned, this is a last-ditch effort to save The Ledger as a viable news operation, and doing nothing doesn't seem like an option at this point."
A spokeswoman for Pittsford, New York-based GateHouse did not respond by midday Tuesday to a request for comment.
Rick Edmonds, a media business analyst at St. Petersburg's Poynter Institute, said ownership shutting down a paper to spite a union drive is "not inconceivable but quite rare."
At least two other newspapers have unionized since being bought by GateHouse: The State Journal-Register in Springfield, Illinois and the Register Star in Rockford, Illinois, according to Jeff Gordon, president of the St. Louis-based United Media Guild.
Edmonds said he wasn't surprised to hear of the Lakeland effort: "GateHouse operates very leanly and has accelerated the pace of cuts over the last year."
"Since GateHouse acquired the paper in January 2015 … at least 21 newsroom employees have been laid off, at least six other unfilled positions have been eliminated, and the paper's Winter Haven bureau, which produces stories for GateHouse's News Chief newspaper, has gone from four employees to one," the release said.
GateHouse's most recent round of layoffs was at the Sarasota Herald-Tribune, including longtime capital reporter Lloyd Dunkelberger, now a contributor for FloridaPolitics.com.
Even new media ventures haven't been immune to unionizing, with recent successful efforts at Huffington Post and Gawker Media.
Edmonds warned that union power isn't what it used to be, however, especially at 21st century newspapers.
"The weapon of the strike," even the threat of one, "was pretty potent in the old days but it's not so much the case anymore," he said.