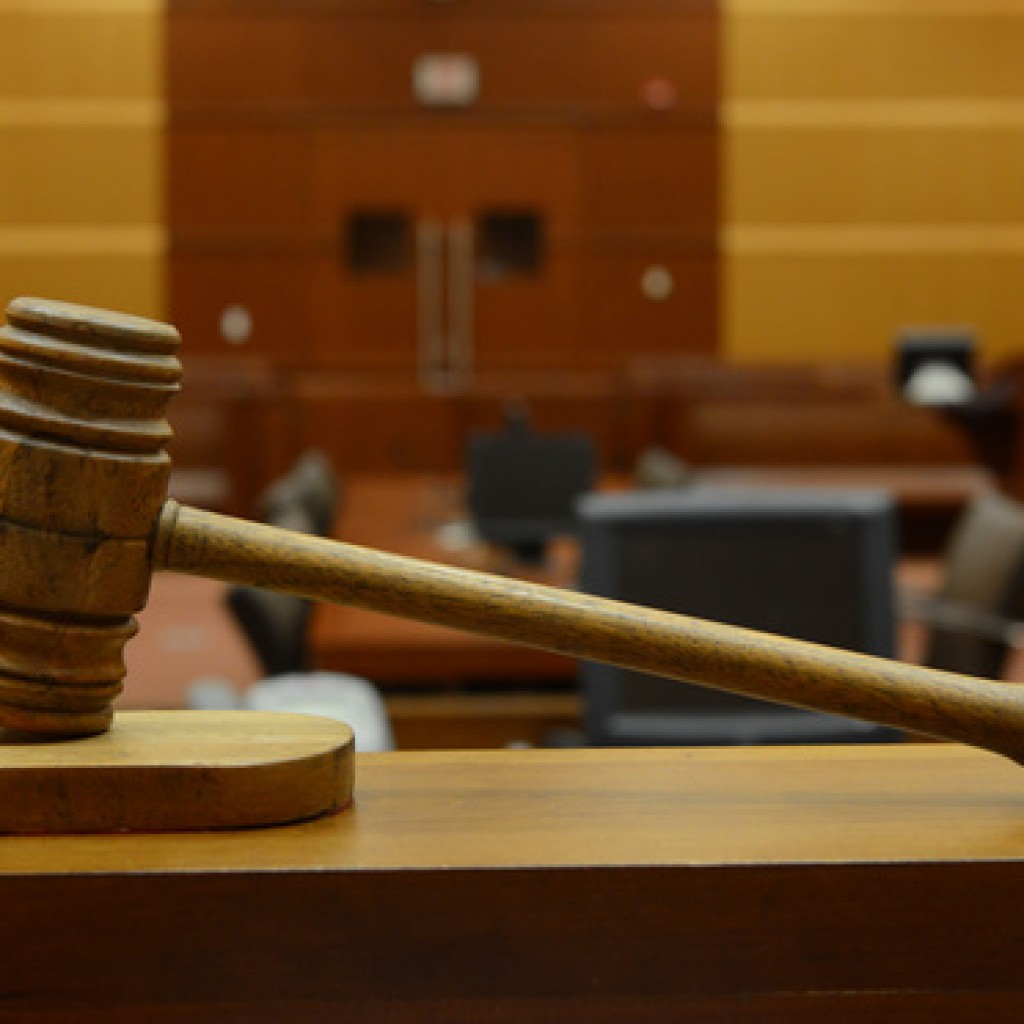 A Jacksonville judge facing misconduct proceedings is fighting back, saying the allegations against him are false and "dirty political tactics."
Among other violations, Circuit Judge Mark Hulsey III was charged Wednesday with reportedly making racially biased and other derogatory comments off the bench. (Previous story here.)
One accusation had him referring to a woman attorney by using a vulgar term for female genitalia. He's also accused of mistreating courthouse staff attorneys and his judicial assistant.
The case is being pursued by the Judicial Qualifications Commission, which investigates misconduct accusations against judges.
In a statement released later in the day, the judge said he was "eager to begin learning the facts and accusers behind the allegations."
The statement was on campaign letterhead, with a disclaimer, "Political Advertisement Paid for and Approved by Mark Hulsey for Circuit Court Judge."
Hulsey, elected in 2010 to a six-year term, is running for re-election this year. He is being challenged by Gerald Wilkerson, a Jacksonville lawyer who specializes in family law and criminal defense. Judicial races are nonpartisan.
"These false allegations have been a poorly kept secret hanging over me like a cloud for months," Hulsey said in the statement. "I am pleased the JQC has concluded its initial investigation, and that I will now have an opportunity to respond to them in a public forum."
The statement mentioned his service "as an Army officer, an adjunct professor and in more than 30 years practicing law."
"Hulsey forged strong relationships with diverse people from all areas of our community (and) these relationships were crucial in his election as a circuit court judge," it said. "During his service as a judge, he has demonstrated his commitment to the principles of equal justice for all."
The commission's hearing panel may not take up the case until "later this fall," Hulsey added. In all, he faces 14 violations of Florida's Code of Judicial Conduct.
"That will allow the challenger in my re-election campaign to continue using these baseless allegations in his attacks against me," he said. "I'm counting on my reputation for impartiality, integrity and honesty to help voters and my longtime supporters see through these dirty political tactics."
Wilkerson responded in an email, saying "Hulsey knows that these allegations were reported and investigated by the JQC well before I ever filed paperwork to run against him."
"I condemn in the strongest sense Judge Hulsey's suggestion that the JQC results are political in nature," he wrote. "I can certainly imagine how upset a judge would be for the JQC, after a full and impartial investigation, to bring formal charges for racist and sexist comments, for misusing staff and for interference in an official investigation.
"It is very disturbing, however, that his campaign would attempt to deflect attention from these serious allegations by knowingly and falsely suggesting that these allegations and findings are somehow the result of dirty politics," Wilkerson added. "I understand, though, as between me and the JQC, I am the only available target for this sort of mudslinging."