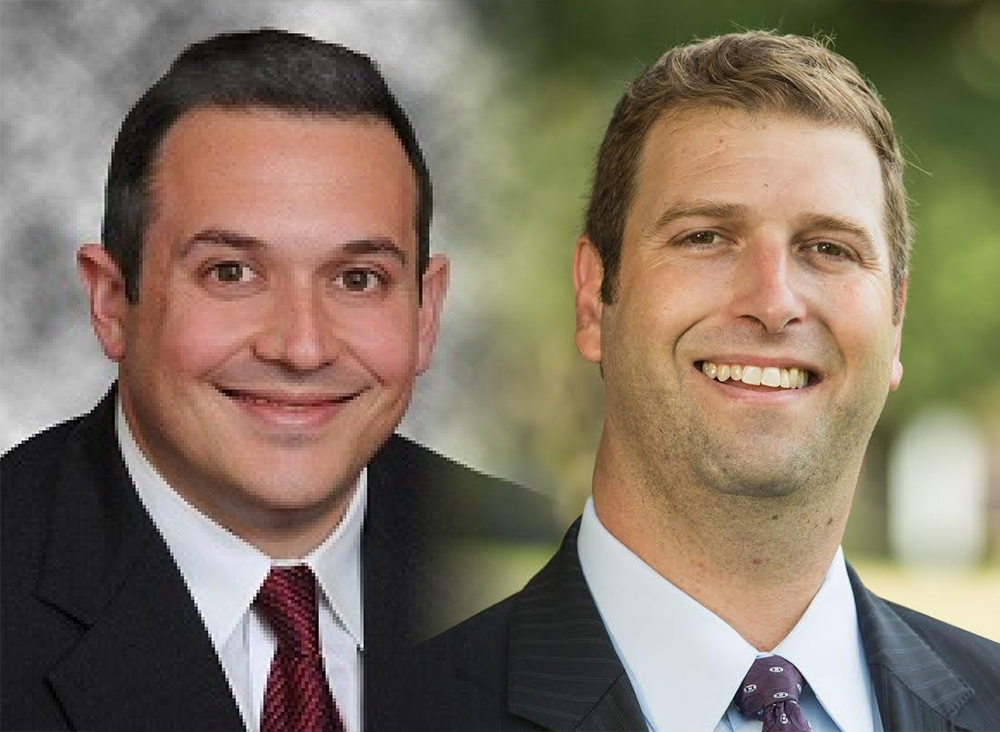 The primary race in House District 68 between fellow St. Petersburg Democrats Eric Lynn and Ben Diamond is becoming so competitive that when one candidate announces an endorsement, the other also seems to follow suit a few hours later.
The Lynn camp announced Wednesday they have received the backing of the Florida Medical Association (FMA) PAC. That comes just a few hours after Diamond announced he had received the endorsement of the Florida Professional Firefighters.
"We are pleased to endorse Eric Lynn for House District 68, appreciate all of his support for physicians, and look forward to working with him in Tallahassee to advance healthcare in Florida," said Dr. Chris Pittman, Florida Medical Association PAC president. The FMA represents more than 20,000 physicians on issues of legislation and regulatory affairs; medical economics and education; public health; and ethical and legal issues.
"I am honored today to receive support from the Florida Medical Association and our county's health care professionals," said Lynn in a statement. "I look forward to working with FMA physicians and health care professionals across Pinellas and greater Florida as we fight to improve health care and expand coverage to the over 800,000 Floridians without health coverage."
Both candidates have only been in the contest for a few months, after Democratic incumbent Dwight Dudley announced somewhat surprisingly he wouldn't run for re-election in the Pinellas County district. Diamond entered the race on the same day of Dudley's announcement, and Lynn followed shortly afterward, jettisoning his uphill battle to knock off Charlie Crist in the Congressional District 13 Democratic primary.
Earlier this month, Lynn accepted Diamond's challenge to a series of debates to differentiate the two Democrats, who appear at first glance to be similar in their ideology and policy stances. However, neither has announced any new dates for such campaign forums. The Aug. 30 primary is now less than six weeks away.