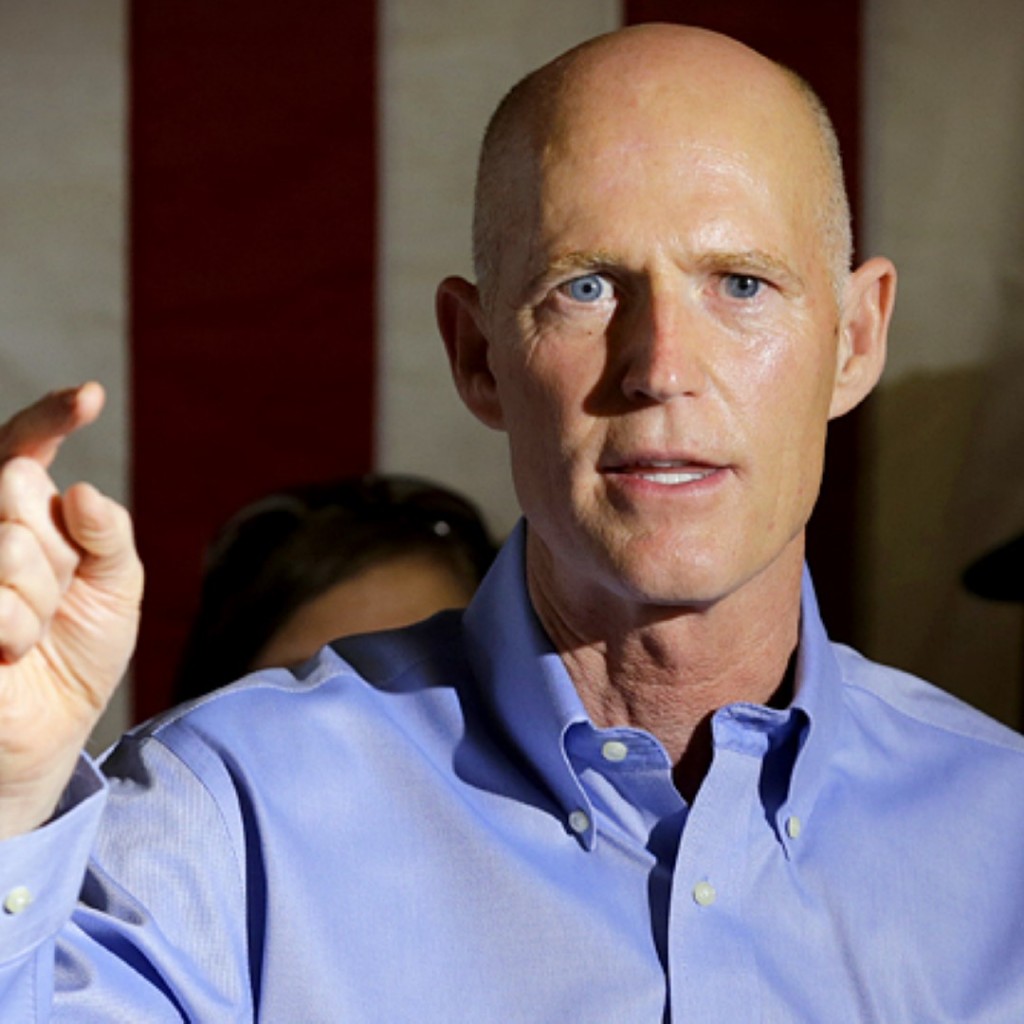 Calling the election critical to the future of the country, Gov. Rick Scott urged Americans to vote for Donald Trump come November.
"I know some people have reservations about my friend Donald Trump. Perhaps he's not sometimes polite. He can be a little rough. And for some people he may be too direct," said Scott in his seven-minute speech at the Republican National Convention Wednesday.
"But this election is not about Donald Trump or Hillary Clinton. In fact, it's not the election about you or me. This election is about the very survival of the American Dream," he said. "It's time for all Americans to put down partisan banners, vote for the survival of the greatest country in the world, and do the right thing … vote for Donald Trump."
Scott was the first speaker of the evening, and kicked off the night with remarks that touched on terrorism and the future of the country. The Naples Republican said the country needed a president who tells it like it is, someone who "isn't afraid of Washington" and "doesn't believe government is the answer to every problem."
"We need a president who recognizes great countries have borders. We need a president who brings American jobs back to America. We need a president who is not afraid to say radical Islamic terrorism. We need a president who will wipe ISIS off the face of the Earth," he said. "On every one of those measures, Hillary Clinton fails. She fails, she fails, she fails."
While Scott declined to endorse Trump ahead of the March 15 primary, it was clear he was a fan of the New York Republican. In January, he wrote a glowing editorial about Trump in USA Today, saying he was "capturing the frustration of many Americans."
Scott endorsed Trump one day after the March 15 primary, and was often mentioned as a potential vice presidential candidate. He brushed off the suggestion, saying he didn't want the job.
Scott is widely believed to be considering a U.S. Senate run in 2018, and the speech could be seen as a launching pad onto the national stage. Scott can't run for governor again because of term limits.
A former health care executive, Scott played on his — and Trump's — outsider status. In his remarks, he called 2016 the year "we get to fire the politicians."