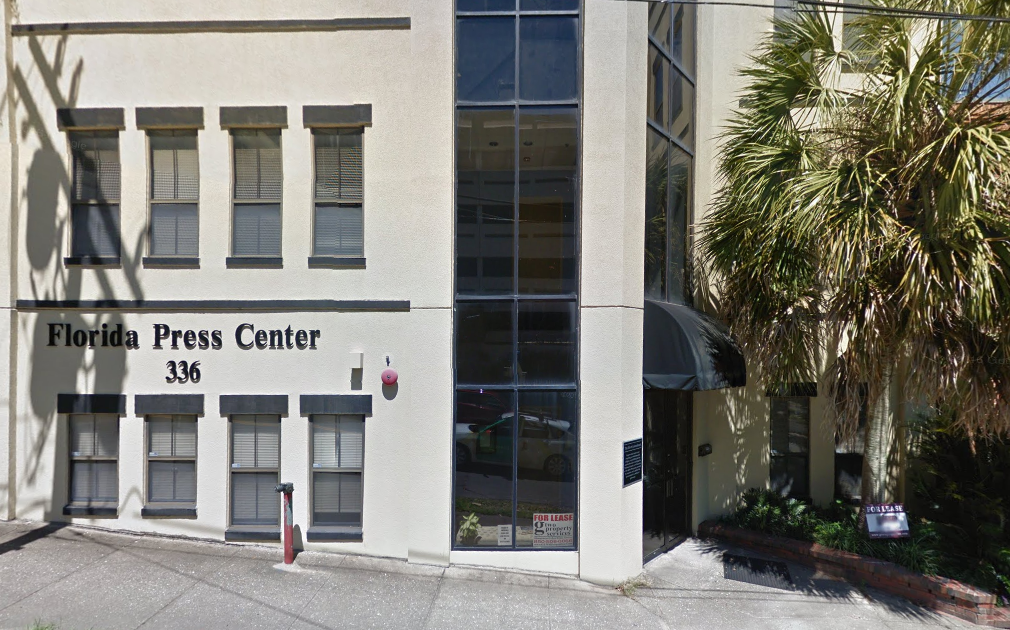 The times, they are a-changin' at the Florida Press Center.
Since 1988, the tan three-story building in downtown Tallahassee has been the home-away-from-home for many of the state's newspapers, wire services and television and radio stations. (It replaced another building torn down to make way for what is now downtown's Kleman Plaza.)
But the Florida Press Association sold the College Avenue property in late 2014, saying it no longer wanted to be a landlord. The new owners soon added a lawyer's office and a counseling practice to the tenant mix.
Even before the sale, the News Service of Florida vacated its space for another nearby building. Later, the First Amendment Association, the state's open government watchdog, also moved to alternate offices in Tallahassee.
More recently, the Press Center lost two legacy tenants with the closing of the Tampa Tribune and its capital bureau, and the laying off of the Sarasota Herald-Tribune's last remaining full-time capital reporter, Lloyd Dunkelberger.
Now, it's also lost a chunk of history.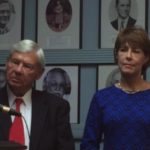 Gone are the portraits that hung on the walls of the building's press conference room.
They depicted the members of the Florida Newspaper Hall of Fame, recognizing "individuals who have rendered outstanding service in the field of newspaper journalism in Florida."
Among them are FLORIDA TODAY and USA TODAY founder Al Neuharth and legendary UPI Florida bureau chief Barbara Frye. The Capitol Press Corps' scholarship program is named after her.
The photos were packed up and shipped to St. Petersburg, says Florida Press Association CEO Dean Ridings. 
"They are moving to their new permanent home at Poynter," he said, referring to the nonprofit journalism education organization. The photographs also can be viewed online.
All is not lost for the press cred of the building, where not too long ago Pulitzer Prize winners like Lucy Morgan and Paige St. John trod its halls.
Last year, POLITICO Florida moved five reporters into empty space on the second story.
And the Miami Herald/Tampa Bay Times Tallahassee bureau still maintains offices on the third floor, as does the Associated Press.
That means the walls will continue to echo the booming voice of AP scribe and press corps éminence grise Gary Fineout, perhaps for years to come.