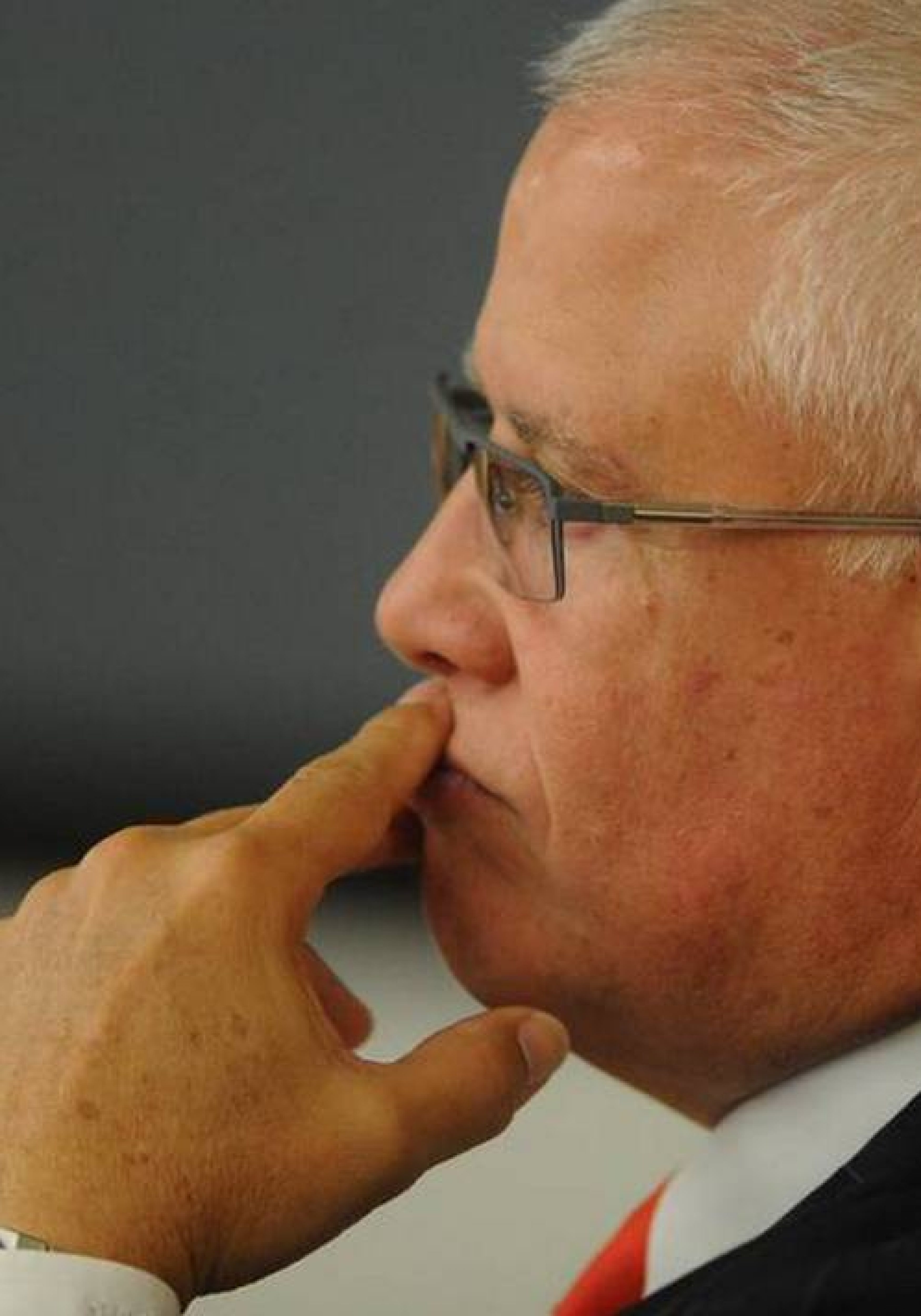 Build a wall. Ban travel from the Middle East. Stop funding for sanctuary cities.
Those are just some of the proposals included in Carlos Beruff's plan to fix the immigration system. The plan, released Tuesday, focuses on three areas — securing the border, modernizing the legal immigration system, and ending abuses of the system.
"A country without borders is not a country. We must fix our immigration system, so we control who comes and goes, and that starts by securing our southern border," said Beruff.
The first priority, Beruff said, is to secure the borders. In order to do that, Beruff proposes building a wall along the southern border — a proposal championed by Republican presidential nominee Donald Trump. In his proposal, Beruff said those who "mock the idea of building a wall do not want a secure border for our country."
The Manatee County Republican also said the country needs to "temporarily ban all travel from from Middle East countries known to be a base for ISIS and other terrorist groups." Beruff said Israel would be excluded from the temporary ban. So would Christians fleeing persecution, as long as their "personal histories can be verified by church records."
"Many people from around the world want to come to this country to build better lives for themselves and their children. We should embrace America's place in the world, but we must do so in a strategic, commonsense way," said Beruff. "ISIS and others intent on doing us harm are looking to use any means possible to get into this country.  We need to be vigilant."
Beruff also calls on lawmakers to modernize the legal immigration system. To do that, Beruff said he would implement an entry-exit visa tracking system and implement private sector solutions.
The plan also calls for cracking down on H1-B visa abuses, funding cuts to so-called sanctuary cities, creating a mandatory E-Verify system, and creating a system where information is shared with state law enforcement officers. Beruff also calls on lawmakers to enact Kate's Law, which creates mandatory minimum sentences for undocumented immigrants who were deported and then re-enter the country.
"It is essential that we take our country back, and that starts by commonsense reforms to our immigration system," he said.
Beruff faces Marco Rubio in the Aug. 30 primary. Rubio, who announced he was running for re-election, currently leads in the polls and is widely expected to win the primary.