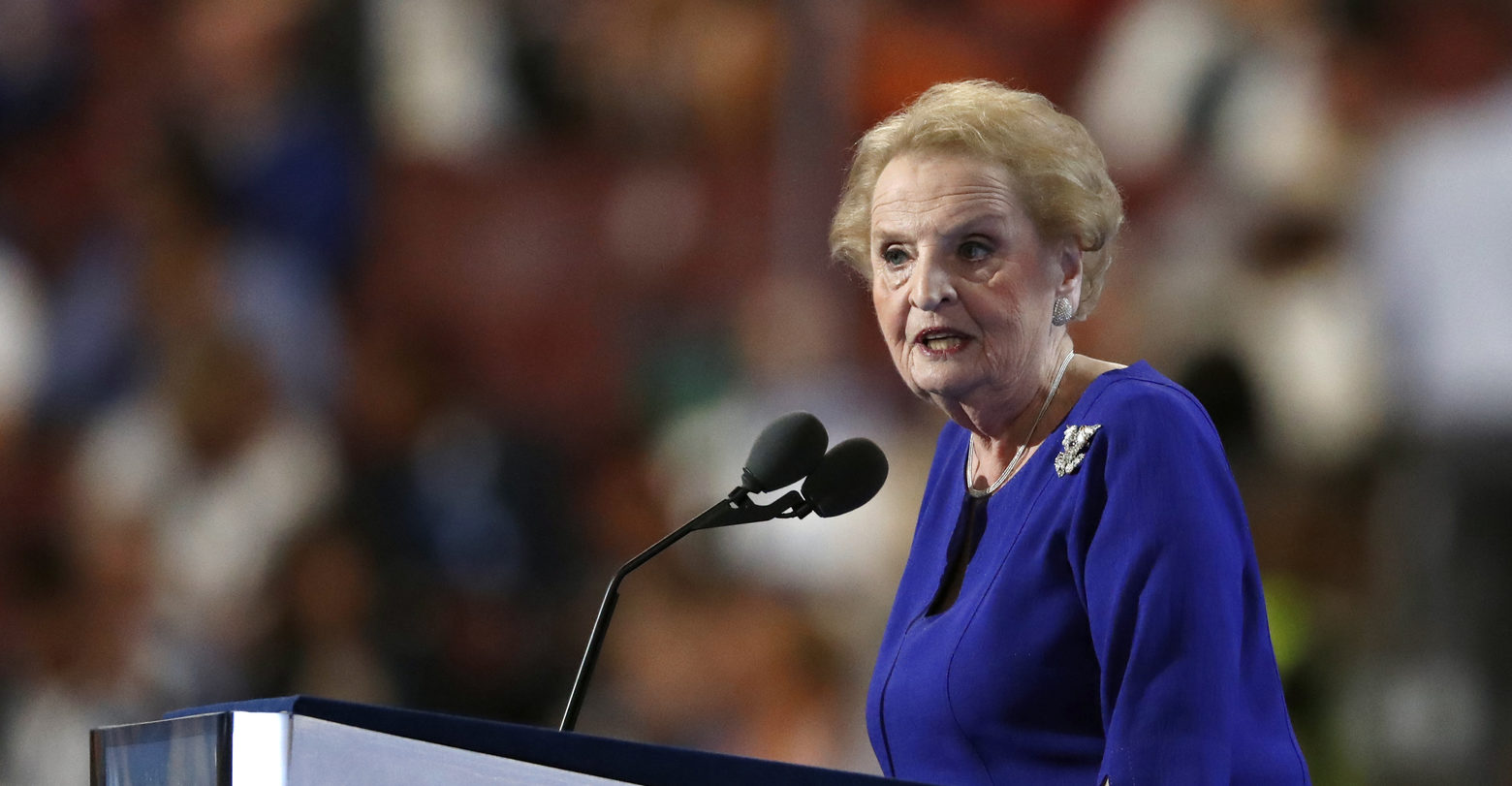 After terrorism fears permeated Republican speeches a week ago, Democrats have barely mentioned the Islamic State group through two days of their convention.
That is perhaps a result of the militant group's emergence from a localized, Middle East insurgency to a self-proclaimed caliphate and worldwide terrorism threat during President Barack Obama's time in office. It also reflects a Republican strategy to blame Obama — and, by extension, Democratic nominee Hillary Clinton — for allowing the Islamic State group to expand.
"After four years of Hillary Clinton, what do we have?" Republican nominee Donald Trump said at his party's convention. "ISIS has spread across the region, and the entire world."
Clinton served as Obama's first secretary of state, but was out of government by the time IS began making territorial advances. She will have a chance to respond later this week. So far, few have directly addressed Trump's charge in her place.
Instead, they've centered their national security criticism on Trump by calling him rash and irresponsible, ridiculing his suggestions of a weaker NATO and allowing more nuclear powers, or his occasionally favorable comments about authoritarian rulers.
Even Madeleine Albright, another onetime top U.S. diplomat, avoided any mention of IS or its various acronyms. President Bill Clinton, Hillary's husband, also didn't refer to the group.
Clinton is "the only candidate with a specific plan to work with our allies and fight ISIS," Virginia Gov. Terry McAuliffe said Tuesday in a rare reference.
Stephanie Murphy, a House candidate from Florida who worked for the Defense Department, said: "Democrats know we need to be strong and smart to destroy ISIS and protect America, not reckless and rash."
Neither elaborated on the plan.
For his part, Trump said he had his own secret plan.
"You have no idea what my strategy on ISIS is, and neither does ISIS (a good thing)," he tweeted Wednesday to FOX News' Megyn Kelly.
The dissonance between the parties reflects not just different campaign priorities, but starkly differing world views.
Whereas Trump and Republicans focused on recent jumps in crime rates and killings of police officers, Democrats have prioritized the longer-term declines in violent crime and the particular problem of police killings of unarmed black men. Republicans complained about high corporate taxes stifling growth; Democrats, particularly those backing runner-up Bernie Sanders, have railed against the power of "millionaires and billionaires."
The Islamic State would appear to be one more topic of disagreement.
Republished with permission of The Associated Press.