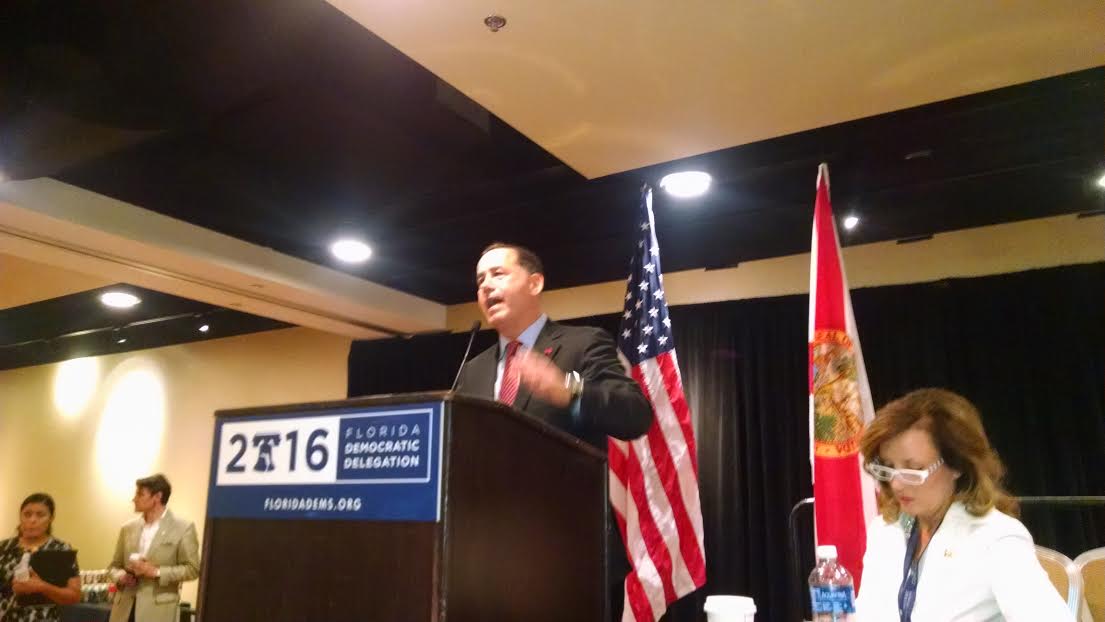 Whenever folks in Florida begin discussing potential Democratic gubernatorial candidates in 2018, the name Gwen Graham always appears in the first paragraph.
But with more than two years before the electorate will decide who their nominee might be, a number of other elected officials are now on the clock to begin making their case, and there's no better showcase than in front of the state's delegation of Dems in Philadelphia this week at the Democratic National Convention.
Although talk of Bob Buckhorn pursuing such a plan had quieted of late, the Tampa mayor put on a strong performance Wednesday in front of Florida's delegates. When it came to firing up the crowd, Buckhorn took top honors. Another mayor who spoke Wednesday before state Democrats is Philip Levine, the ambitious Miami Beach mayor who has been networking hard over the past few months, and has a resume to boast about to statewide progressives.
In his short address, Levine humble bragged that he's known Bill Clinton since the 1990s, and said he was motivated by the former president to ultimately leave the private sector and enter the political arena, which he did was he was first elected in 2013.
Levine's work on infrastructure to deal with the deleterious effects of climate change on his city has been well noted in the national media. "We've taken the action to get things done," he said. "And I think today across the country people are looking for a leader that has a background of actually getting things done."
The mayor also said he's having a meeting at the end of this week with U.S. Transportation Secretary Anthony Foxx regarding a light-rail streetcar project that would move passengers along the MacArthur Causeway across Biscayne Bay. The city began moving ahead with an environmental study on the project last December.
Working with consultants Kimley-Horn and Associates, the city estimates the South Beach streetcar will cost about $387 million to build and $16 million per year to operate. The system would be expected to carry a minimum daily ridership of about 20,000, reports the Miami Herald.
And Levine made sure to mention his proposal to raise the minimum living wage in Miami gradually up to $15 an hour, fulfilling the goals of the SEIU's "Fight for $15" campaign. He says he's ready to be sued by Gov. Rick Scott for making the move, which violates a 2004 law implemented when Floridians approved raising the minimum wage at that time. The Scott administration has remained silent on the issue until now.