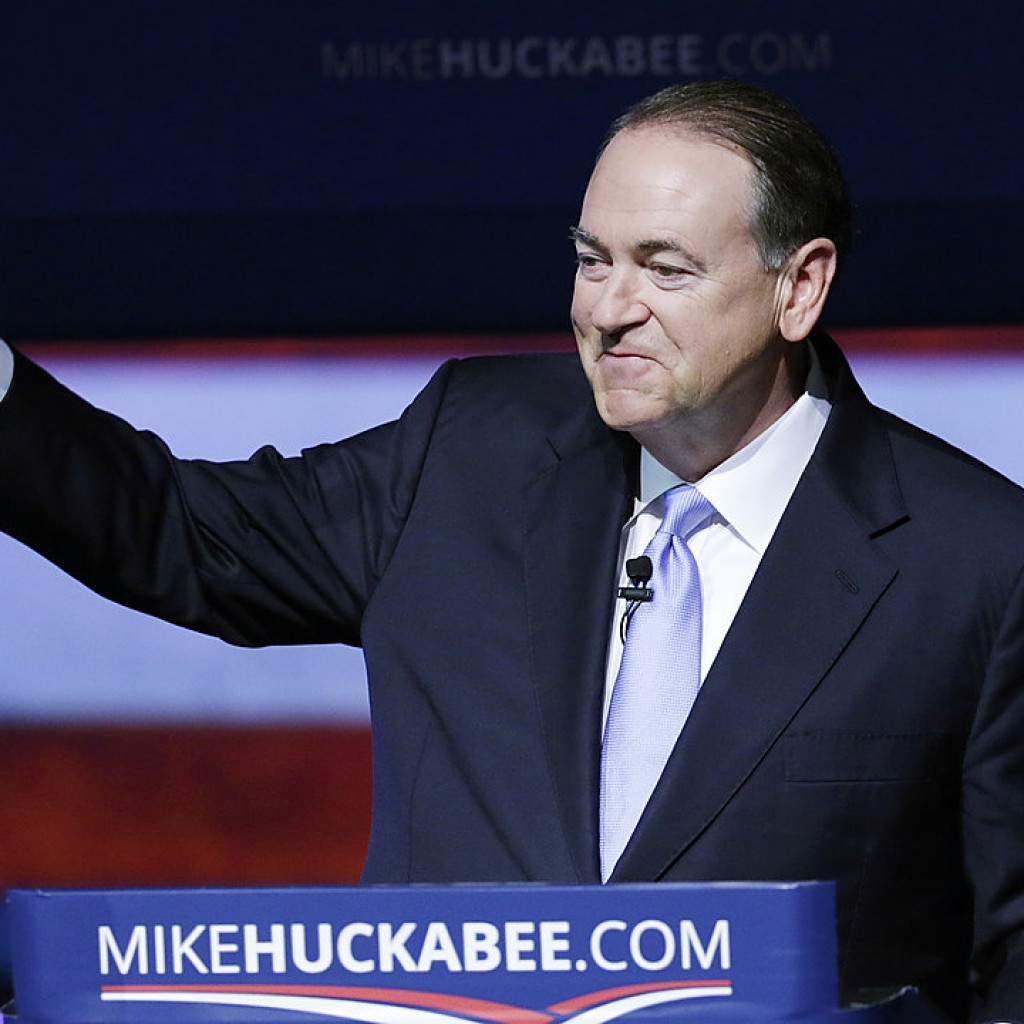 Mike Huckabee for Governor (of Florida)?
The former Arkansas governor and two-time Republican presidential hopeful is said to be eyeing a run for the governor's mansion in 2018. That's what two prominent Florida Republicans with statewide cachet (one a top-ranking lobbyist, the other a well-known member of the Florida Legislature) have told FloridaPolitics.com in recent days.
Although its difficult to game-out a path to victory for Huckabee, the former presidential candidate has taken an active role in Panhandle politics, endorsing Matt Gaetz for Congress and getting linked to a political committee in Walton County.
Gaetz, who recently attended a fundraiser with Huckabee and said he has not heard any "Huckabee in 2018" rumors, thinks highly of his north Florida neighbor.
"Mike Huckabee is beloved in Northwest Florida," said Gaetz. "He could count on a lot of support from this area if (he) were to seek public office again."
Continued Gaetz, "He is the conscience of the Republican Party."
Huckabee, who lives in the Panhandle, served as the governor of Arkansas from 1996 until 2007. He was one of the longest serving governors in the state's history, and, according to his website, he left a legacy of "tax cuts, jobs creation, the reconstruction of his state's road system," and education reforms.
He first ran for president in 2008, where he was heralded as a conservative champion. He lost the nomination bid to John McCain, but kept a high profile in the years that followed. He hosted his own Fox News show, and wrote a dozen books over the years.
Huckabee decided to give it another go in 2016, but didn't make as much of an impact as he did eight years earlier. He dropped out of the race in February, after a poor showing in the Iowa caucuses.
He has remained politically active, though. So far this year, his political committee has given $12,000 to campaigns. That sum includes a $1,000 contribution to Matt Gaetz's congressional campaign. Huckabee endorsed Gaetz in Florida's 1st Congressional District this week.
If he were take the plunge (and win), Huckabee would follow Sam Houston to be the second governor elected in two states.