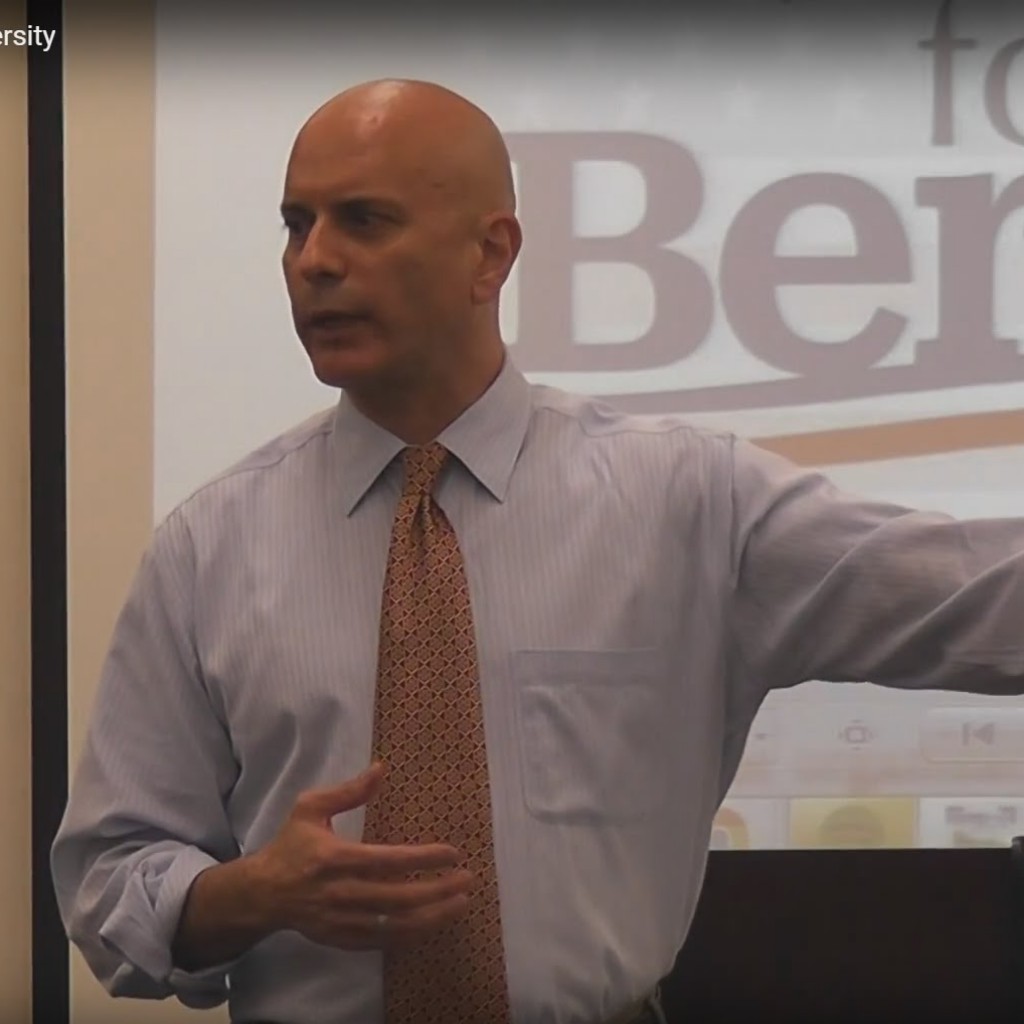 Debbie Wasserman Schultz leads her Democratic challenger Tim Canova by eight percentage points in Florida's 23rd Congressional District, 46 percent to 38 percent, according to a new poll released Sunday by the Canova campaign. What's more, after the pollsters provided more information about Canova to likely voters, Wasserman Schultz' lead was reduced to just three points, 43 percent to 40 percent.
The survey, conducted by the Los Angeles-based polling group of Fairbank, Maslin, Maullin, Metz & Associates (FM3), was in the field immediately after Wasserman Schultz stepped down as head of the Democratic National Committee last week. Her resignation was spurred by the release of 19,000 leaked emails from Wikileaks, which showed top members of the DNC working to boost Hillary Clinton's presidential bid.
The poll also shows 52 percent of voters in CD 23 view Wasserman Schultz favorably, with 35 percent regarding her unfavorably, "a staggering decline from her popularity in past campaigns," the pollsters write.
Wasserman Schultz has represented her Miami Dade/Broward County district since 2004, and been comfortably re-elected without serious opposition. Canova came on the scene back in January, and his campaign has served as a vessel of sorts for thousands of Democrats around the nation unhappy with Wasserman Schultz' performance at the DNC, perceiving her as an unfair arbiter when Bernie Sanders and Clinton battled it out for the presidential nomination.
Canova has based his campaign on depicting Wasserman Schultz as having abandoned the progressive wing of the party. He's raised more than $2 million, including more than $125,000 last week in the immediate aftermath of Wasserman Schultz' resignation from the DNC. He's also been endorsed by Sanders, who has said he will campaign in the district for Canova.
Despite the negative focus on Wasserman Schultz, however, many political observers in South Florida believe she's still a good bet for re-election. She's raised more money than Canova overall in the race, and continues to have more cash-on-hand. With the exception of this survey, there has been very little public polling on the race.
Canova says he intends to filed a complaint with the Federal Election Commission against the DNC, contending Wasserman Schultz used party resources to monitor his campaign and develop strategy on how to respond to it. "The use of party resources for her personal campaign seems (to) be a violation of federal law and we are preparing a complaint to the FEC," Canova told Larry King last week.
The poll of 400 randomly selected voters in Florida's 23rd Congressional District likely to cast a ballot in the Aug. 30 Democratic primary was conducted on July 27 and July 28 on both landline and cell phones. The margin of sampling error is +/-4.9 percent at the 95 percent confidence level.