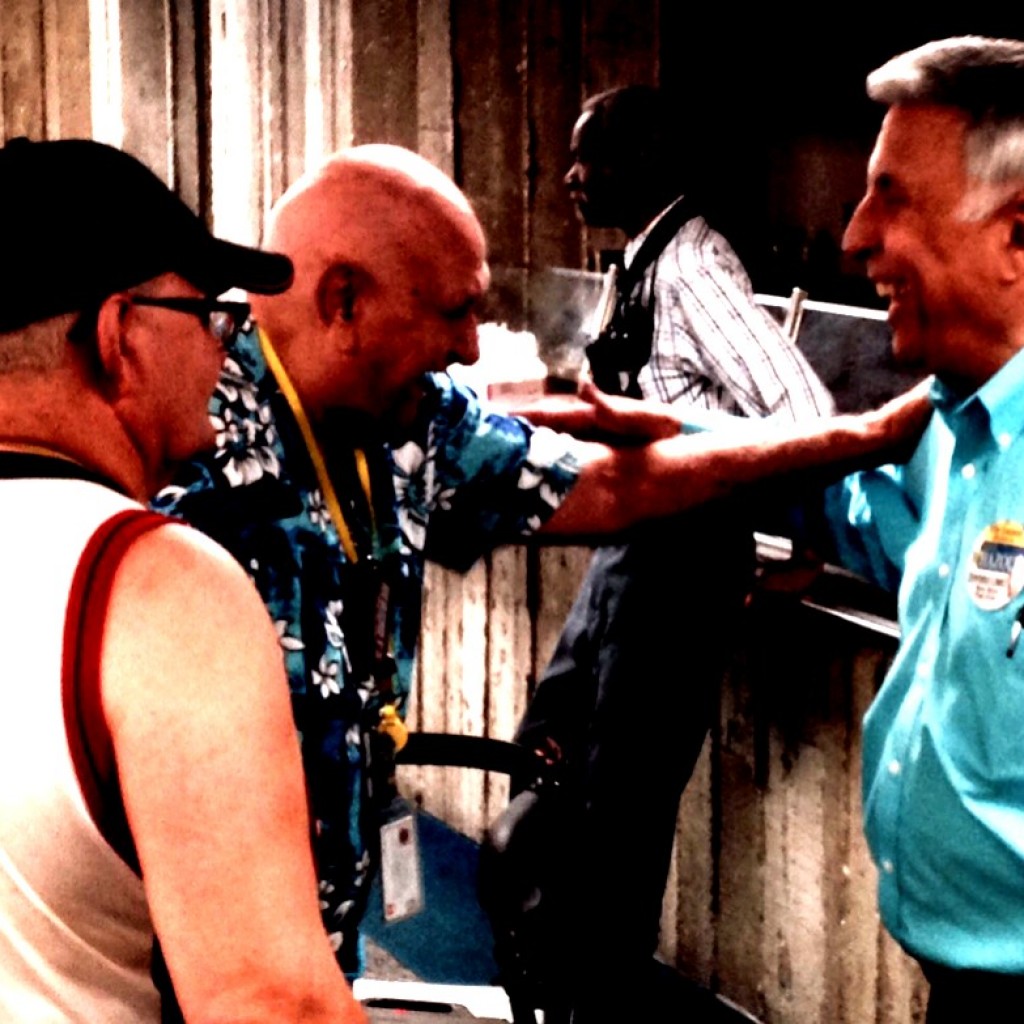 As of early Monday afternoon, about 15,000 votes by mail have been tabulated in the Jacksonville election. About half of those have been cast by Republicans, the rest split between Democrats and independents. However, if Democrat Tommy Hazouri has anything to say about it, that ratio will become more evenly divided.
Hazouri has spent more time than any other candidate stumping for absentee votes in senior centers. As Monday morning's trip to the Mary Singleton Senior Center on Jacksonville's Eastside indicates, there is good reason why. The voters, older Democrats from a bygone era in Jacksonville history, have fond memories of him. By the dozens, they greeted him like an old friend, acknowledging him for getting rid of the toll roads and eliminating the smell from the paper mills. And as is the case with old friends, he had an ask.
"Early voting starts next week," he said, but he was encouraging people to vote "absentee," to "do it now and put it in the mail."
"How many times have I been here over the years? I was raised not too far from here," Hazouri said.
A local boy, through and through, he understood the concerns of these voters, many of them older, many who don't feel safe in their homes. To that end, he spoke of "safety in neighborhoods" as his primary issue, reminding potential voters that "we added 300 police officers when I was mayor, half of them minorities and women" to bring "safety" to the streets.
"If you're not safe at night," he said, "education and economic development" don't matter all that much. Right now, he continued, "there are too many gangs, too much crime."
Citing the fact that only 125 people voted at the Senior Center during the First Election, Hazouri made his pitch.
"I'd appreciate y'all's help. You know me better than anyone in Jacksonville," he said, reminding them of his achievements, which included instituting a recycling program and bringing "38,000 new jobs" in four years to Jacksonville.
Later in the week, Hazouri will drop a new commercial that hits public safety themes. Clearly, as Early Voting approaches in a few days, he sees an opportunity to effectively message on this issue.