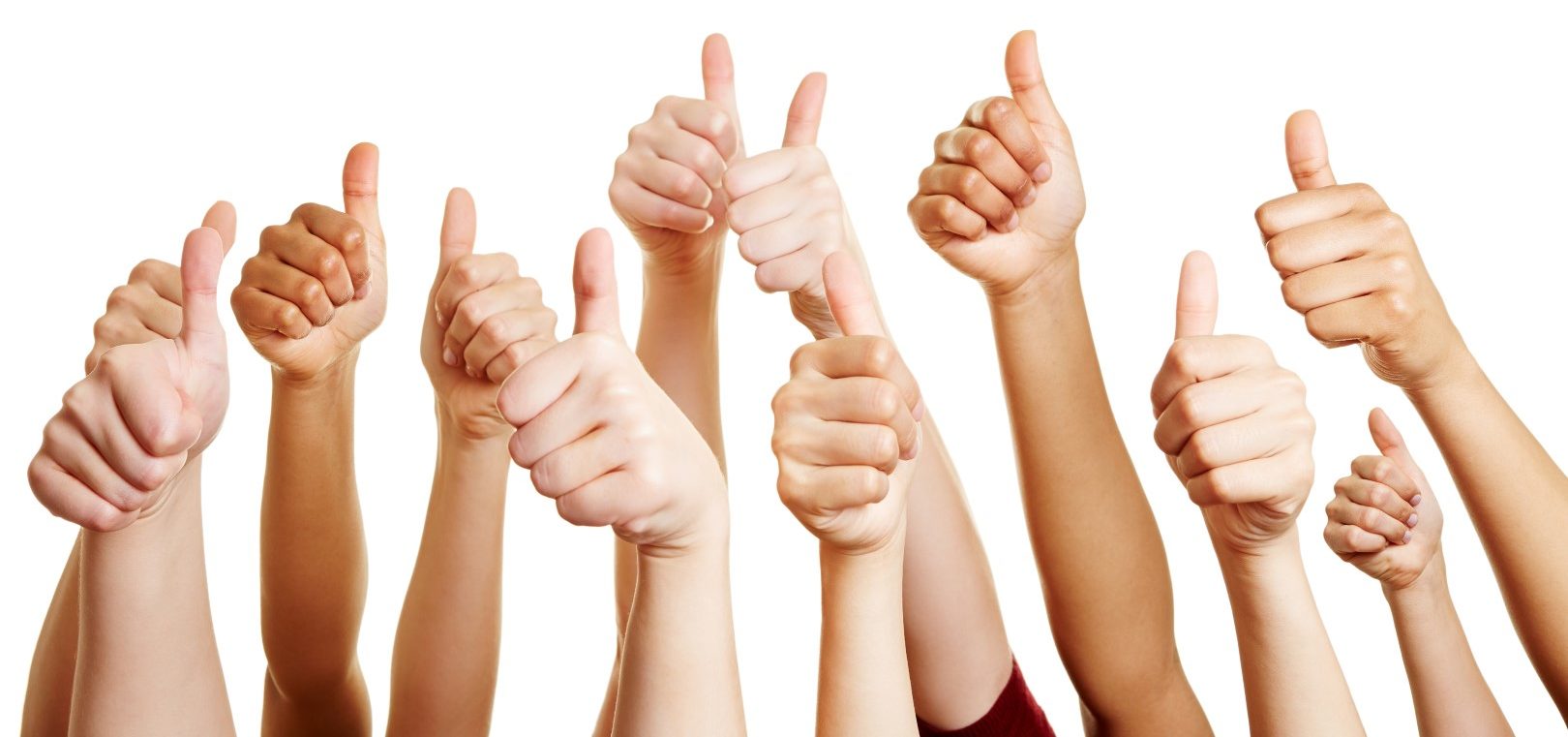 There are just a few weeks until the election, and organizations across the state are rolling out endorsements for state and federal candidates.
Several organizations — including the Laborers' International Union of North America, the Fraternal Order of Police, and the Florida Professional Firefighters — issued endorsements.
—
The Florida State Lodge Fraternal Order of Police has endorsed Rebecca Negron in Florida's 18th Congressional District.
"Rebecca Negron has served the citizens of her community and will be a much-needed voice for our educational system," the organization said in its endorsement. "Her experience on the Martin County School Board will serve her and her constituents well in Washington as an effective Congressional leader. We believe in her proven dedication to serving her community in our diverse state."
Negron, the wife of Senate President Designate Joe Negron, faces Republicans Carl Domino, Mark Freeman, Rick Kozell, Brian Mast and Noelle Nikpour in the Aug. 30 primary.
"I am honored to have received the endorsement of the FOP for my campaign for CD 18. The FOP is dedicated to serving and protecting the people of Florida, and I pledge to support our vital law enforcement community if elected," she said. "These brave men and women put their lives in jeopardy every day to ensure the State of Florida is safe, and I am proud to have received their support."
Negron also received the support of the American Medical Association Political Action Committee.
"AMPAC is proud to support Rebecca Negron for Congressional District 18. As a nurse, Rebecca is pro-medicine and understands the unique needs and wants of the medical community," said Dr. Chris Pittman, AMPAC member from Florida. "We know she will fight for our best interests in Congress, including a system that puts doctors and their patients in charge and addresses the high cost of health care in our country."
—
The National Board of Republican Liberty Caucus has endorsed Dan Bongino in Florida's 19th Congressional District.
"Dan Bongino exemplifies what it means to live the American Dream. He doesn't just talk the talk but walks the walk. Congress desperately needs a change in leadership," said Matt Nye, chair of the board. "We know Dan won't back down from the tough fights that wait ahead on the House floor. That is why the RLC is rallying behind him."
Bongino, a former Secret Service agent, faces Francis Rooney and Chauncey Goss in the Aug. 30 Republican primary.
"I'm honored and humbled to accept the endorsement of the Republican Liberty Caucus," said Bongino in a statement. "They have been on the front lines in the battle for individual liberty, and they understand the dangers of continuing down the reckless path of the past seven years."
—
More than a dozen Southwest Florida community leaders have endorsed Francis Rooney in Florida's 19th Congressional District.
The campaign announced this week Rooney, the former ambassador to the Holy See, received the backing from more than a dozen local community leaders. Among those who announced their support for Rooney were Neal Boortz, an author and conservative talk show host, and local Republican leaders Doris Cortese and Joyce Easton.
Rooney also received the endorsement from Let Freedom Ring, a leading conservative public policy organization.
"This is such a critical election for our nation, and we absolutely must elect leaders like Francis Rooney who will fight for a return to the important constitutional rights, freedoms and values of our Founding Fathers," said Colin Hanna, president of Let Freedom Ring. "Francis has proven time and again that he is a man of principles and beliefs, and as a successful businessman, he knows how to jump in and get things done. It's an exceptional combination, and Let Freedom Ring is proud to support Francis Rooney for Congress."
Rooney faces Dan Bongino and Chauncey Goss in the Aug. 30 Republican primary.
—
The Florida Pharmacy Association has endorsed Matt Hudson in state Senate District 28.
"It is not often that we are able to say that we have a champion in the Florida Legislature on pharmacy issues," said Michael Jackson, executive vice president and CEO of the FPA, and Mark Hobbs, chair of the Florida Pharmacist Political Committee, in their endorsement email. "Rep. Hudson has been a strong and tenacious advocate for patient access and has supported essential changes in the pharmacy practice act that were badly needed."
Hudson faces Republican Kathleen Passidomo in the Aug. 30 primary.
"I am very proud that the FPA has endorsed my campaign in the race for Florida Senate District 28. Serving as a nationally board certified technician for two decades and having two parents who are pharmacists, I thoroughly understand the issues that pharmacists and patients face," said Hudson. "And, as I have fought for greater patient access and critical changes to the pharmacy industry while serving in the Florida House, I stand ready to tackle such issues and fight for pharmacists and patients' best interests in the Florida Senate."
Hudson, a former Golden Gate Fire Commissioner, also received the support from the Florida Professional Firefighters. The organization represents 24,000 firefighters and emergency medical personnel statewide in 175 cities, counties and special districts in Florida.
"We commend you on your willingness to run and serve in public office, and because of that, the Florida Professional Firefighters wish to endorse and support your campaign for election to the Florida Senate, District 28," said Jim Tolley, president and CEO of the Florida Professional Firefighters, in their endorsement letter. "We believe that you will continue to honorably serve the citizens of Florida, and the interests of the men and women employed in the Fire and Emergency Medical Services, who have made the protection of life and property their life's work."
—
The Laborers' International Union of North America, Local 517 has endorsed Kamia Brown in state House District 45. The organization also endorsed Henry Lim in state House District 47.
"Our members are committed to be part of the solution when it comes to growing the economy and delivering jobs — and Kamia Brown and Henry Lim will be forceful voices in Tallahassee," said Dave Brier, business manager of LiUNA Local 517. "Our members are proud to endorse their campaigns as they work to bring needed change to the Florida Legislature."
LiUNA is a union of construction and energy workers, and is considered one of the most diverse unions, representing public employees, federal sector workers, and service contract workers.
Brown faces Kelvin L. Cobaris, Gregory A. Jackson, William Jusme and Peter Pham in the Aug. 30 Democratic primary.
"I'm thankful to have the support of LiUNA Local 517," she said. "I will make sure that working families have a seat at the table every day and be represented in the halls of our state capital."
Lim faces Curtis Clinton and Beth Tuura in the Aug. 30 Democratic primary.
"I am honored to have LiUNA Local 517 stand with me in my campaign for state representative," said Lim. "I will never back down from any fight that puts working families ahead of the special interests."
—
Hillsborough County Sheriff David Gee has endorsed Rebecca Smith for in Florida House District 60.
"I know Rebecca Smith as a proven business leader, who is honest, direct and who gets results. I am grateful for Rebecca's strong support of our men and women in uniform.  Rebecca has proven herself to support law enforcement and first responders as well, and I know she'll make sure we have the tools we need to keep our community safe and secure," said Gee in a statement. "Rebecca's word is her bond, and I know we can count on Rebecca Smith to represent us well in our state capitol. On Election Day, I ask that you support my friend, Rebecca Smith, for State Representative, District 60."
Gee, a lifelong Hillsborough County resident, has served the Hillsborough County Sheriff's Office and community for more than 37 years. He was elected sheriff in 2004.
"Sheriff Gee and his team work tirelessly every day to keep the people of Hillsborough County safe and secure. They, and their families, deserve our highest admiration and respect," said Smith. "I am grateful for Sheriff Gee's support, and if I am fortunate enough to be elected, I pledge to work tirelessly to represent and fight for those who wear a badge and who risk their lives daily to protect us and keep us safe."
Smith faces Jackie Toledo in the Aug. 30 Republican primary.
—
Naples Mayor Bill Barnett and Clewiston Mayor Phillip Roland have endorsed Joe Davidow in House District 80.
"Joe has been a pillar of our community, as a practicing attorney, a father, and an active volunteer in numerous local nonprofits," the two men wrote in a letter endorsing Davidow. "His commitment to family, safety and prosperity is unequaled, and his skills as an attorney will benefit District 80 greatly in Tallahassee. Joe understands the legislative process and knows how to impact it on your behalf."
The endorsement support came on the heels of the Greater Naples Better Government Committee, which said he demonstrated an "excellent understanding of the issues facing the State of Florida and an ability to deal intelligently with future issues."
Davidow, a Naples attorney, faces Byron Donalds in the Aug. 30 Republican primary.