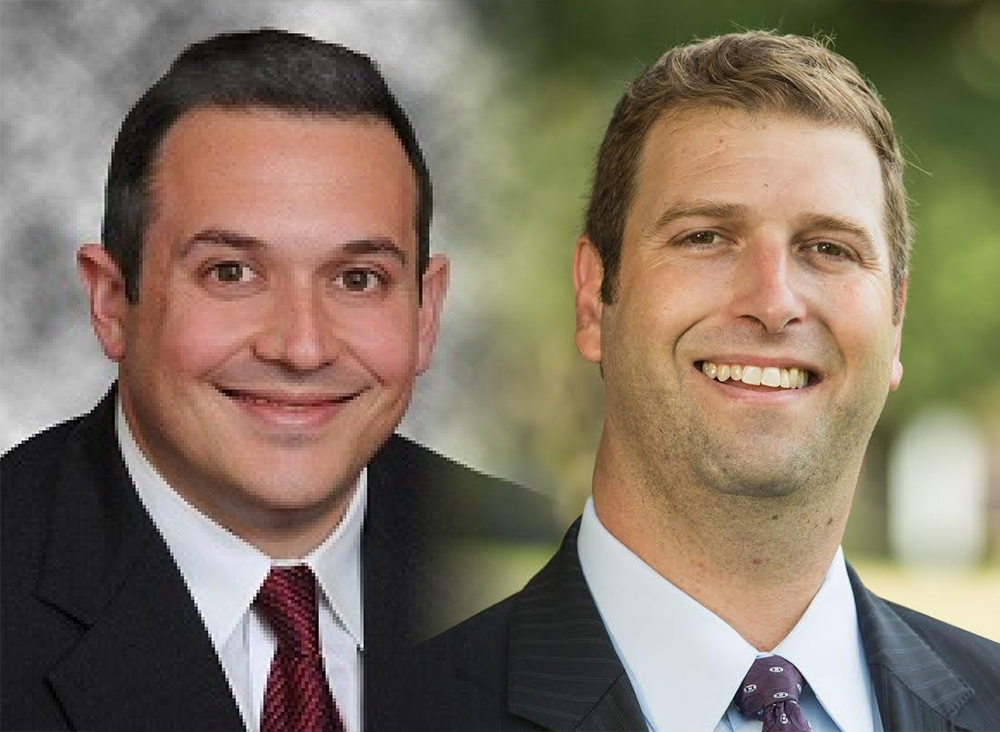 While the Democratic primary between Eric Lynn and Ben Diamond in the Pinellas County House District 68 race is one of the most competitive in the state, there hasn't been too much public polling to determine who has an edge, just three weeks before Election Day.
On Tuesday, that changed.
Lynn's campaign announced a survey of 400 likely Democratic voters taken last week showing Lynn up by double digits over Diamond, 39 percent to 27 percent.
"Eric Lynn is building a lead in the Democratic Primary as he introduces himself to voters across every region of the district," said pollster David Beattie, senior principal at EMC Research. "With a strong grassroots team and a well-funded communications campaign, Eric Lynn is positioned to win the Democratic Primary."
Not so fast, countered the Diamond campaign. Just a minute or so after Lynn sent out his statement, the Diamond campaign announced they would be issuing out their own internal poll.
An hour later, they released a statement saying their poll shows Diamond leading Lynn by nine points, 36 to 27 percent.
"This confirms that our positive message is working," Diamond said. "I know we'll be successful when voters hear how I'll fight for them."
The Diamond poll was of 300 likely Democratic primary voters in HD 68 from Aug. 3-4,  with a sampling error of +/- 5.7 percentage points.
In Lynn's EMC Research poll, taken Aug. 2-4, live interviewers reached respondents on both landlines and mobile phones. The sampling error for this survey is +/- 4.9 percentage points.
Despite that information, the Diamond campaign says Lynn's poll is suspect.
"One of our supporters received the push poll call from Eric's campaign, so we aren't worried these obviously inflated numbers at all," says Meagan Salisbury, Diamond's campaign manager. "The call falsely attacks Ben Diamond using the same discredited Republican attacks Rick Scott used against former CFO Alex Sink, and then asks voters who they would support 'if that's all they knew about the candidates.' That's hardly unbiased.
"Eric must really be desperate for any positive media after Ben Diamond was endorsed by nearly every Democratic elected official in the district, the Tampa Bay Times, and the League of Conservation Voters," Salisbury continued.  "This kind of thing may work in Washington, D.C., but Pinellas voters know better.  That's why Ben leads Eric Lynn in the only reliable poll released to the public."
Lynn's pollster admits both positive and negative information was given in the poll about both candidates, but after that happened, Lynn's lead only increased. Beattie said the 39 percent-27 percent Lynn lead is where the race stands before any information was provided by pollsters.
"That's what we call the initial voter tracking," he said Tuesday afternoon. "That's where the race stands today. That's before message testing or anything like that."
Beattie added that a poll which gives more information to the voter (and can be interpreted as a "push poll") is used by campaigns for strategic purposes.
It's also important to note that while the Lynn poll has him up by 12 percentage points, a full third of those surveyed — 33 percent — were undecided.
The two Democrats are vying for the same Pinellas County seat that has been held over the past four years by Dwight Dudley. Dudley announced this spring that he would not run for re-election to the seat, compelling first Diamond, then Lynn, to jump into the race.