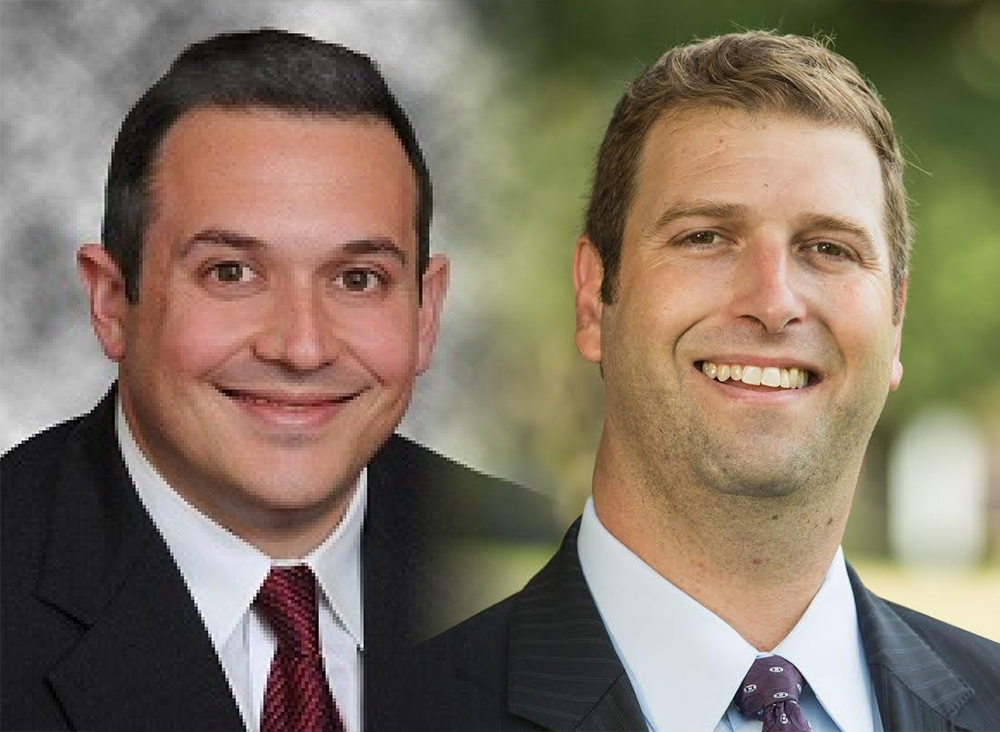 The gloves are starting to come off in the Pinellas County House District 68 race.
Ben Diamond is attacking his opponent in the Democratic primary, Eric Lynn, for failing to refund more than $50,000 in contributions he collected for his run for Congress in Florida's 13th District, which he aborted earlier this year.
Lynn left the congressional race when his chances continued to look gloomy against the much-better-known Charlie Crist. Lynn then shifted the more than $700,000 he had raised to run for Congress over to a political committee created for his run for the state Legislature. Lynn said at the time that he had worked with officials in Tallahassee to make sure that everything he had done was legal.
But citing a state statute, Diamond says Lynn should have made an attempt to notify his donors, once he opted out of his race for Congress. "He said he would, but he never did," Diamond says. "That's not transparent. That's the 'Washington Way.'"
Lynn did not immediately contact those who contributed to his congressional campaign about a refund. After Alex Sink had complained he hadn't responded to her request for a refund, Lynn told the Tampa Bay Times editorial board that he "can count on one hand the number of people who asked for their contributions back, and we sent them back."
That's in contrast to Gwen Graham, who sent a letter out to all of the contributors to her congressional re-election campaign after announcing she would not run again for election in Florida's 2nd Congressional District. That led to 55 separate donors requesting a refund, for a total of $55,000.
(Update: A spokesman for Eric Lynn, Dustin Lawrence, says that Lynn did contact all of his campaign contributors, and said only five people requested refunds. He also said Lynn had returned all general election checks as requested).
Diamond also repeated the charge his campaign made Tuesday that Lynn's campaign has been making "negative polling calls smearing my years of work for Pinellas County."
David Beattie, Lynn's pollster, told FloridaPolitics Tuesday that both positive and negative information was provided in the polling he conducted last week. That poll showed Lynn up over Diamond by 12 percentage points, 39 percent to 27 percent. Beattie said Lynn's lead increased after that additional information was given, though it was not reflected in the polling.
"That's disappointing because it is not the kind of campaign Eric and I agreed to run," Diamond says about what is sometimes called "push polling."
"In light of the fact that Eric appears to be using federal money from out-of-state donors to run for the state house, I guess that is just more of the 'Washington Way.'"
"Launching a negative campaign is not the sign of a campaign that thinks it's leading as Diamond's campaign claimed with no proof and no credibility yesterday," said Dustin Lawrence, Lynn's campaign spokesman.
"We had hoped that we could keep this campaign positive for Democrats, but unfortunately, Ben Diamond has not been able to resist the urge to run the kind of campaign he learned about in his time in Tallahassee," Lawrence added. "Eric is going to continue to focus on issues like the economy, education and women's health, regardless of whether his opponent wants to use his Tallahassee tactics to sling mud at him and families here in St. Pete. When Eric worked for President Obama's campaign and in his administration, he saw firsthand how politicians will do anything, including lie in personal attacks, in order to cling onto power.
"That's not what voters in Pinellas deserve and it's unfortunate and incredibly disappointing that that is the kind of campaign that Ben Diamond has decided to run."