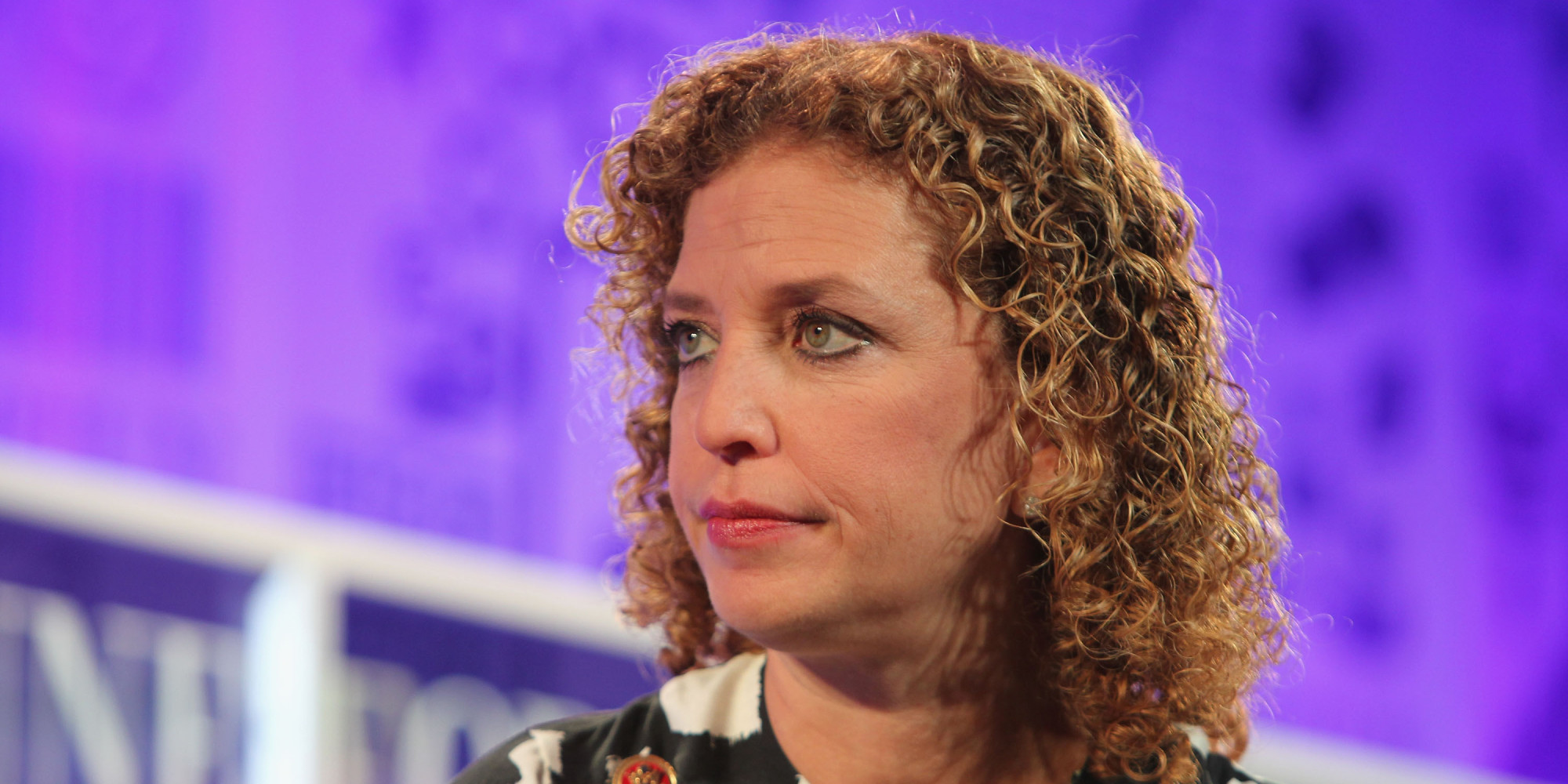 Debbie Wasserman Schultz has finally agreed to debate her Democratic party challenger, Tim Canova. 
Canova, however, hasn't said if he will participate, in part because it would only last fifteen minutes.
"The voters of my district deserve better than a mere 15 minutes of discussion on the issues," Canova told the South Florida Sun-Sentinel. "Does Debbie Wasserman Schultz even believe in democracy?"
Her campaign issued a short statement Wednesday that she has accepted an invitation to debate on WFOR's Facing South Florida public affairs program with Jim DeFede at 8:30 a.m. Sunday morning.
"I look forward to a thoughtful conversation and robust debate that addresses the issues important to the people of Florida's 23rd Congressional district," said Wasserman Schultz.
Wasserman Schultz announced last Thursday she would engage in at least one debate with Canova, a professor of Law and Public Finance at Nova Southeastern University. It comes less than three weeks before the Aug. 30 primary. The winner is expected to easily win the Democratic-friendly district in November.
Wasserman Schultz has held the CD 23 seat for the past 12 years, being elected in 2004 after a stint in the Florida Legislature. She resigned last month as chair of the Democratic National Committee, days after the release of 19,000 leaked emails from WikiLeaks, which showed top members of the DNC working to boost Hillary Clinton's presidential bid.
Earlier this week, Canova filed a complaint with the Federal Elections Commission against Wasserman Schultz, asserting she illegally utilized the resources of the Democratic National Committee to undermine his campaign.
On Tuesday Canova's most famous ally, Vermont Sen. Bernie Sanders, sent out a fundraising email in support of Canova. "This race is very important for Our Revolution," Sanders wrote. "If we can win this tough fight in Florida, it will send a clear message about the power of our grassroots movement that will send shockwaves through the political and media establishments."
There has been very little polling about the primary. Ten days ago, Canova released an internal poll that showed him trailing the incumbent by eight percentage points, 46 percent to 38 percent.