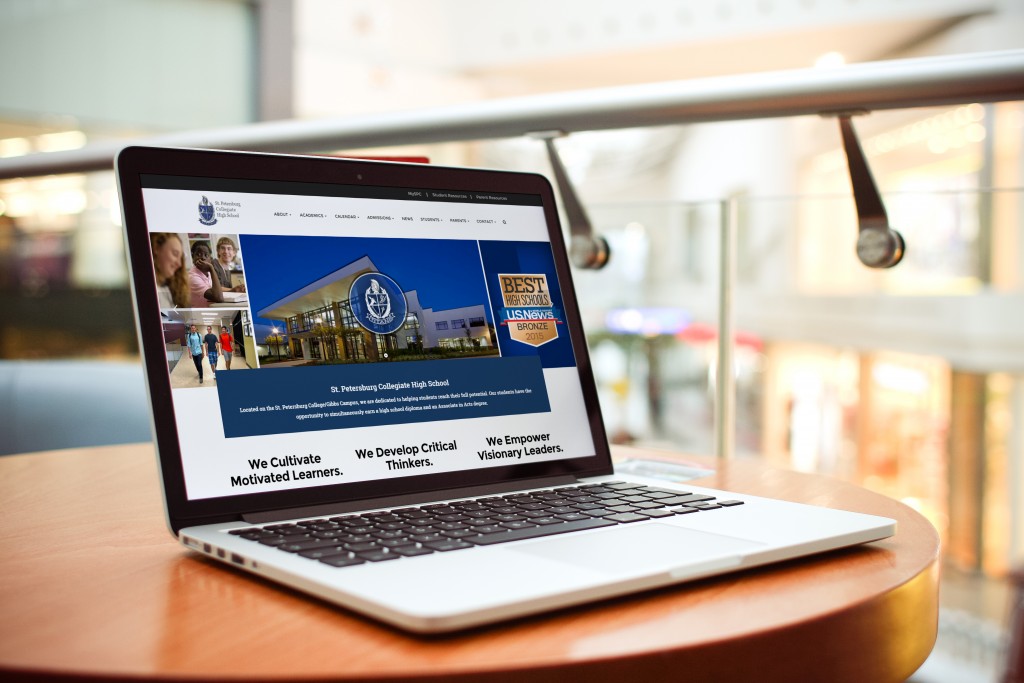 St. Petersburg Collegiate High School has been named one of the best high schools in America, according to the annual rankings released this week by Newsweek magazine.
St. Petersburg Collegiate, on the Gibbs Campus of St. Petersburg College at 6605 Fifth Ave. N., made the list at No. 55.
It is only one of 10 in the state of Florida to make the top 500 rankings, second only to Stanton College Preparatory in Jacksonville (ranked No. 6 overall).
Newsweek's list, which uses a broad range of observations to decide the best schools in the nation, has been long considered a significant indicator of how well they prepare students for college.
According to the school website, St. Petersburg Collegiate offers "an accelerated platform for 11th and 12th grade students (dual enrolled) in required college courses for an associate in arts degree."
St. Petersburg Collegiate serves students in 10th through 12th grades. High school teachers teach the 10th-grade program, where students are also taking college courses. College professors teach 11th and 12th grades with dual-enrollment in SPC.
St. Petersburg Collegiate High accepts applications for students entering 10th grade with an unweighted GPA of 3.0 or higher. Requirements include passing college placement tests.
Newsweek's school rankings, assessed in partnership with analytics firm Westat, takes in account six factors to calculate a weighted "college readiness index." The six areas and their weights include: Holding power (10 percent); Counselor/full-time equivalent to student enrollment ratio (10 percent); SAT/ACT scores (17.5 percent); AP/IB/dual enrollment (17.5 percent); graduation rate (20 percent); and college enrollment rate (25 percent).
Overall, of the 15,819 public high schools in the United States, only 6,477 met the criteria to for consideration in Newsweek's rankings, which used performance data from the National Center for Education Statistics, EDFacts and Common Core of Data (CCD). In all, 4,760 made the overall rankings, and 4,452 were also included on a list of schools "beating the odds." Several schools made both lists.
To be included on the "beating the odds" a school's needs adjusted college readiness scores compared to other schools with similar proportions of students who qualified for free or reduced lunches.
As a Beating the Odds school, St. Petersburg Collegiate High ranked 53rd.