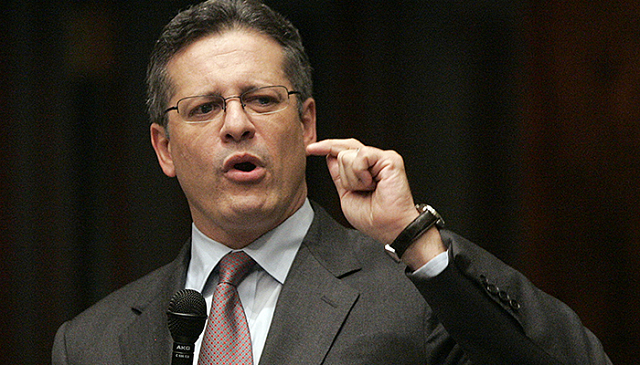 Miami Republican Sen. Miguel Diaz de la Portilla brought in $29,085 between July 30 and Aug. 5, nearly double that of his main rival in Senate District 37, Miami Democratic Rep. Jose Javier Rodriguez.
The haul came in across 46 contributions, including 25 checks for the maximum contribution of $1,000. The second-term senator only spent $1,023 during the reporting period, leaving him with a hefty balance of about $456,000 in his campaign account.
Among his donors were Delta Airlines and a string of donations from Miami-Dade and Broward-based medical groups, including a check from Fort Lauderdale chiropractor Robert Lewin, who also founded medical and lawyer referral service 1-800-411-PAIN.
The only expenditure of note was a $1,000 payment to Nicole Hagerty for campaign consulting work.
Rodriguez, who entered the race after new Senate maps created a more favorable district for Democrats, raised $15,735 during the weeklong reporting period and spent nothing.
The second-term representative picked up nine checks for $1,000, including contributions from the Broward Rehabilitation Center and Dade Injury Rehabilitation, both of which also contributed to Diaz de la Portilla.
The performance brings Rodriguez's running total to $248,488, with $233,593 of that money on hand.
SD 37 is a majority Hispanic district in coastal Miami-Dade. Republicans make up about 38 percent of the electorate compared to a 36 percent share for Democrats, though the district voted in favor of President Barack Obama by 7 points in 2012.
Diaz de la Portilla and Rodriguez also face no-party candidate Mercedes Christian in the race, though through Aug. 5 her campaign had less than $10 on hand.