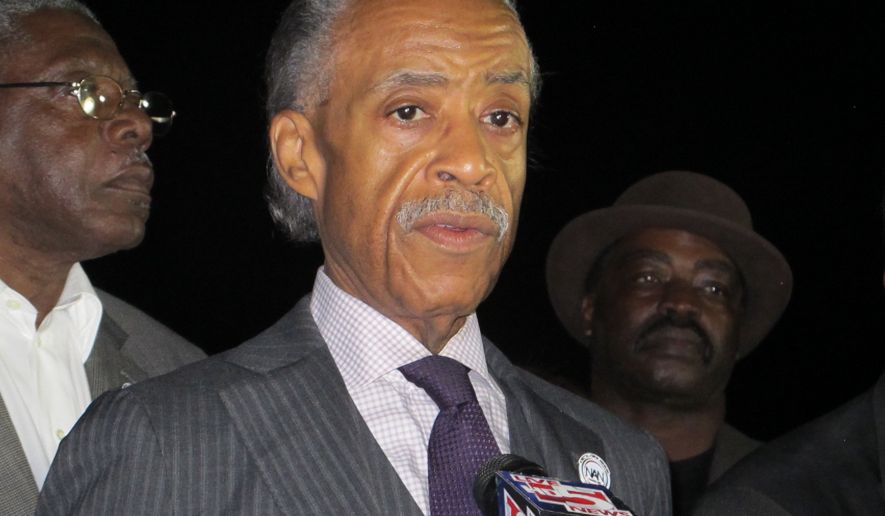 Unlike that other solar power constitutional amendment that Floridians will decide on in the fall, seemingly everyone supports Amendment Four, the only ballot measure on this month's primary ballot. Virtually everyone that is, except Al Sharpton.
The New York City-based activist and MSNBC host bashed the measure while making an appearance last week in Opa-Locka. Amendment Four would create a tax exemption for businesses who use solar power, the same type of exemption that homeowners have enjoyed when using solar for the past three years.
"The beneficiaries of this are big businesses who, if they paid their tax on this, it would go toward helping schools from local counties and cities that claim they don't have the budget," Sharpton said. "It would go to the areas of social services that you claim you don't have the budget. So you can't at one end say we would be doing a lot of these things that are needed in the inner-city communities in Miami, in Tampa, in Orlando, but then turn around and say we're going to give Big Business a break."
"I think it's the exact opposite," responds St. Petersburg state Senator Jeff Brandes, one of the co-sponsors of the measure. "It really helps public schools and it helps all the businesses to diversify their energy, to install solar panels on top of their roofs, or other renewable energy devices, and I think the entire community is going to benefit from that, both in terms of jobs it creates to install and maintain those facilities, that without this amendment, will not exist in Florida for many years to come."
The bipartisan measure was placed on the ballot by the Florida Legislature this past spring, where it must get 60 percent support from the public to pass (Fort Myers Republican Rep. Ray Rodrigues and Lantana Democratic Rep. Lori Berman were the co-sponsors in the House).
Sharpton's criticism was notable in that his voice is one of the very few to speak out against the measure, which is by virtually every major newspaper in the state.
That's unlike Amendment One, the other solar power constitutional amendment that Floridians will vote on later this year that is shrouded in controversy. Although the measure passed scrutiny with the Florida Supreme Court earlier this year, it was blasted by Justice Barbara Parenti, who wrote in her dissent that the measure was "masquerading as a pro-solar energy initiative, this proposed constitutional amendment, supported by some of Florida's major investor-owned electric utility companies, actually seeks to constitutionalize the status quo."
There is one Florida-based group that has announced their opposition to Amendment Four. A political action committee called Stop Playing Favorites was created earlier this month in opposition to the measure. Conservative activist Jason Hoyt says his group's goal is to discourage Florida lawmakers and voters from creating carve-outs while picking winners and losers in the economy.
That group is somewhat of an outlier, however. Senator Brandes calls it "amazing" how so many different groups are actively backing Amendment Four.
"We have faith-based communities. We have the environmental community. We have the business community, all aligned behind this proposal," he said in Tampa on Tuesday, shortly before appearing at a transportation forum hosted by HART."It's one of the first times I've seen something as momentous as this move through with this much grassroots support. We're excited. We think the numbers are there. My constituents want more solar; they want access to solar energy. They want to see businesses using solar in the Sunshine State, and this amendment, Amendment Four, gives that to them."